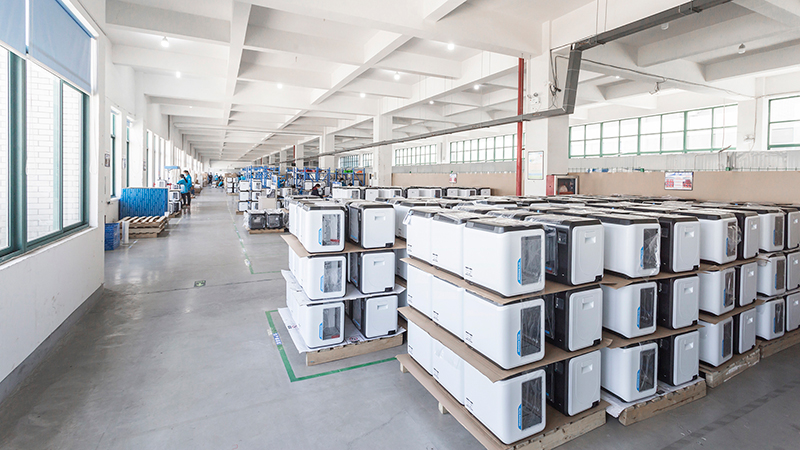 Since late January, coronavirus has spread rapidly, causing severe short-term impacts on industrial production. From January to February, the added value of industries above designated size in the country dropped significantly. Since mid-to-late February, enterprises have started to resume production significantly, and industrial production has resumed faster.
According to data from the Chinese national bureau of statistics, the demand for electronic products such as 3D printing equipment increased rapidly from January to February, and output increased significantly year-on-year, with growth rates of 101.0%.
In February, the Flashforge factory has fully resumed production.