On 21st July, 2020, the 27th Shanghai International Ad & Sign Technology and Equipment Exhibition came to its first day of exhibition. With high-end exhibits, advanced technologies and wonderful demonstrations on site, a large number of visitors were attracted in an endless stream, making the atmosphere unprecedentedly hot.
In the display area, digital printing and related production brand enterprises presented their leading equipment, technologies with unlimited charm. What makes it exciting is that with five machines being working at the scene, Flashforge Channel Letter Making Machine AD1 & the Glittering 3D Letters (Booth No.: 2.1H-C1342) did make a hit there and created a crowd of people who are interested in the equipment.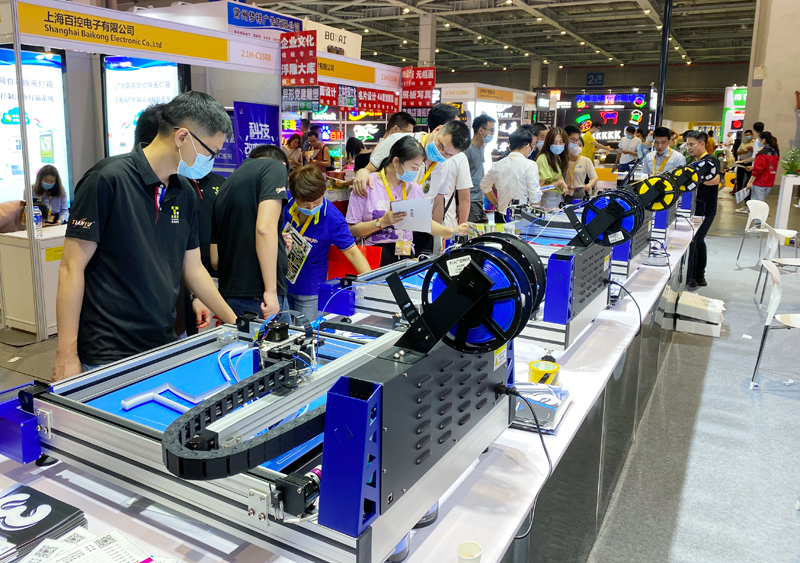 After years of research and development, AD1 can be treated as a milestone which implies that Flashforge successfully further integrates 3D printing technology into the advertising industry and has been able to provide our client for a one-stop service concerning 3D channel letters with more convenience and higher efficiency. With Channel Letter 3D Printer AD1, 3D Printing Filament, the Designing Software Flash AD and Flashforge Advertising Cloud Platform at hand, the whole production can be reduced to one-third of original process time.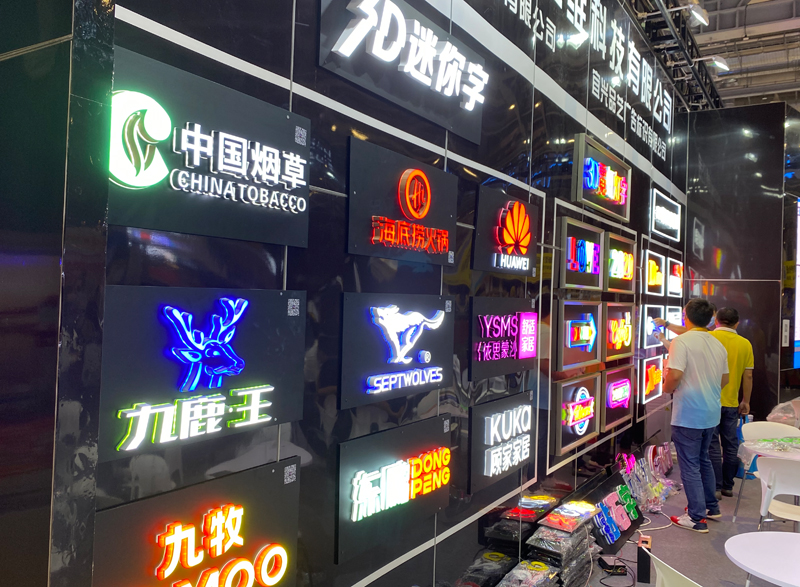 Compared with the traditional way of making channel letters, the 3D printing way owns the following advantages: 1) an reduction in equipment cost (a mini letter carving machine costs eight to twelve ten thousand Yuan VS 1/3 of the traditional equipment), labour cost (strong dependence on skilled workers VS one experienced user is able to operate several devices at one time), filament cost (the increasing price of acrylic VS the stable price of 3d printing filament) and inventory pressures; 2) time-saving; 3) space-saving and lower requirements for operating space.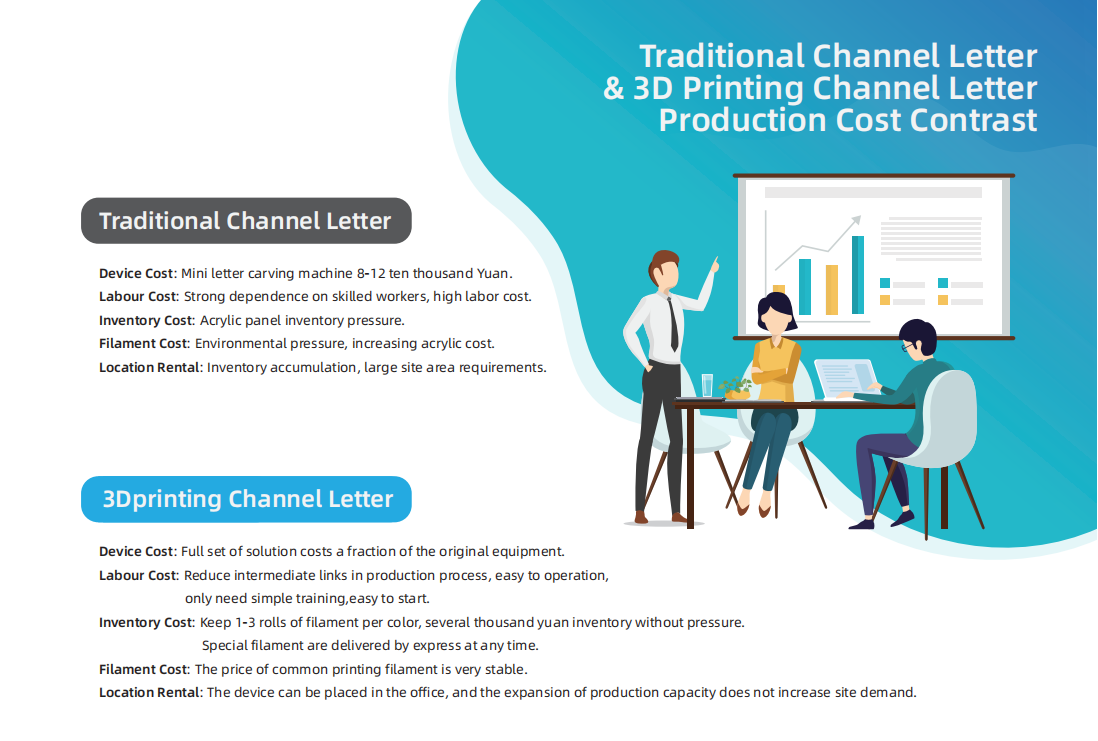 Besides, as an innovative device for 3d channel letters, Flashforge AD1 allows more final results of presentation and provides us with multiple choices for different colors, lighting styles and letter shell styles. An experienced user is able to operate several AD1 at the same time to produce various 3d channel letters. There is no doubt that this one-stop service solution is an ideal choice for signs and advertising industry to increase the productivity, reduce the costs, and offer an eco-friendly production environment.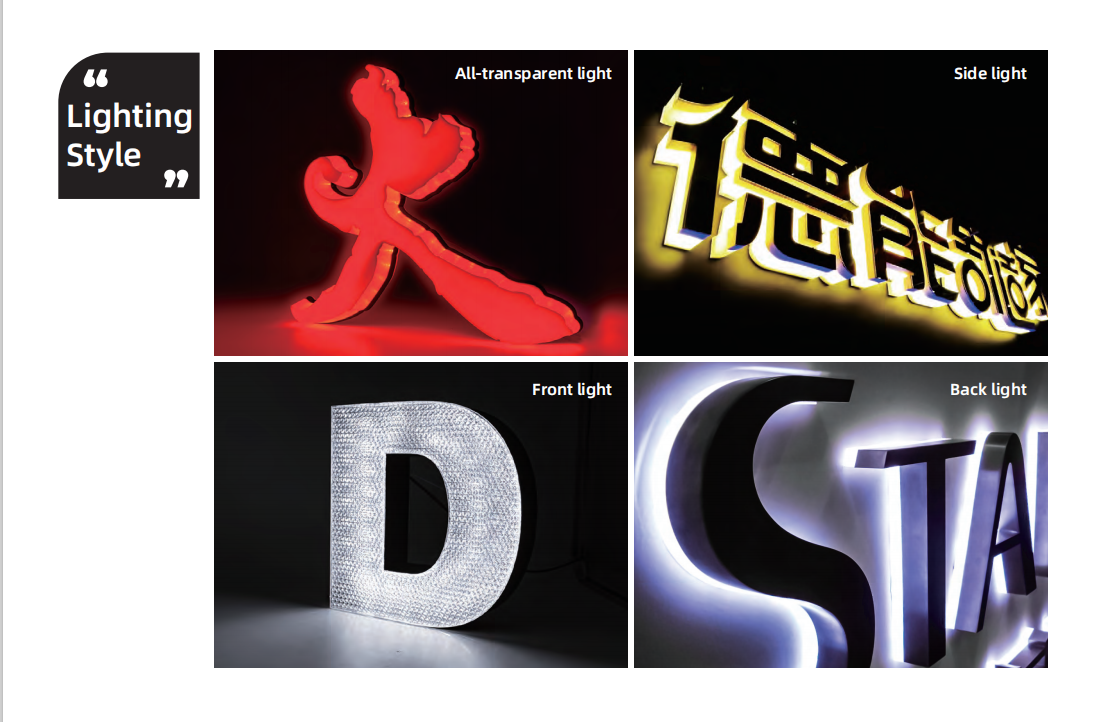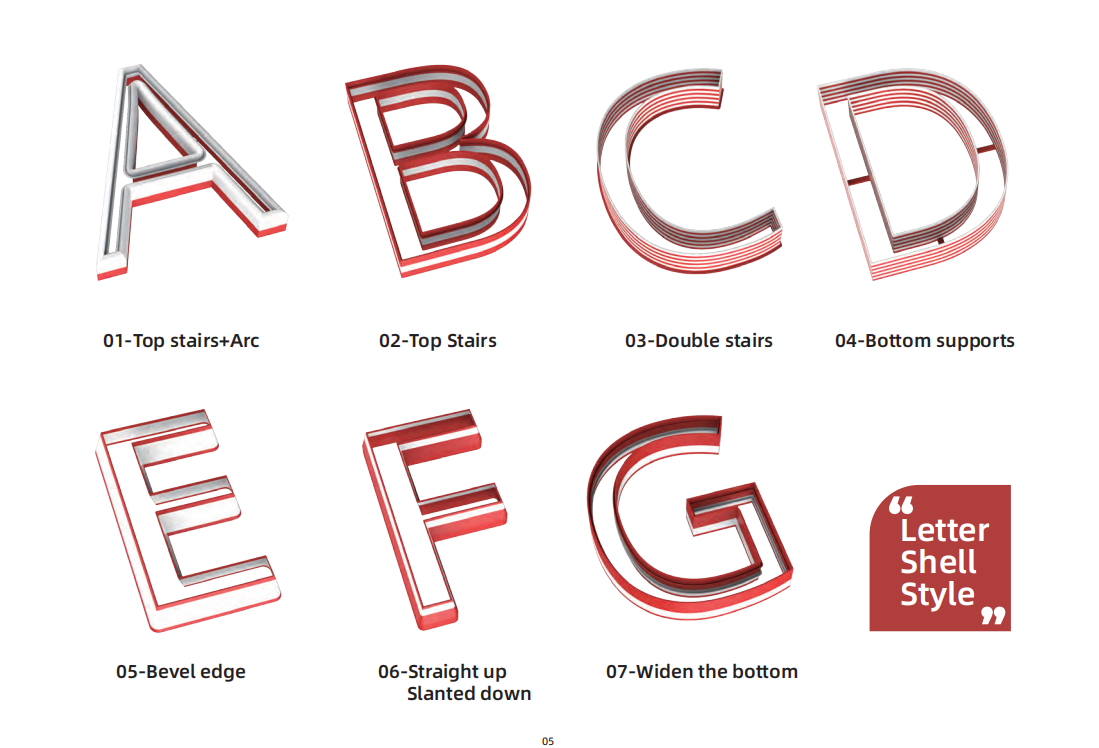 There is also no need to worry about the filaments for 3d channel letters. The repeated tests shows that our filaments for advertising use have the following benefits:
high and low temperature resistance: the ads-specific filament can be used in a long-term and stable way from -20 to 50℃;
anti-aging and anti-uv: the color and material will not change after ultraviolet radiation in two years;
water-proof and corrosion resistance: the advertising special filament has strong ability to resist rain erosion and pollution corrosion;
fast printing speed: the printing speed is 50% higher than the conventional printer, which perfectly combines the printing efficiency with the printing success rate;
Multiple printing modes make it possible to reduce filament drawing and post-processing workload;
richer colors: special colors of filament can be customized in 25 rolls.
Learn more:
AD1 One-Stop Service for Advertising: https://www.flashforge.com/solution/10