At the beginning of 2023, Flashforge Professional 3d printer Guider 3 Plus got a new achievement in 3D printing's industrial application. Flashforge and Argus, A Canadian manufacturing intelligent solutions supplier. completed a total upgrade iteration of their production line using Guider 3 Plus.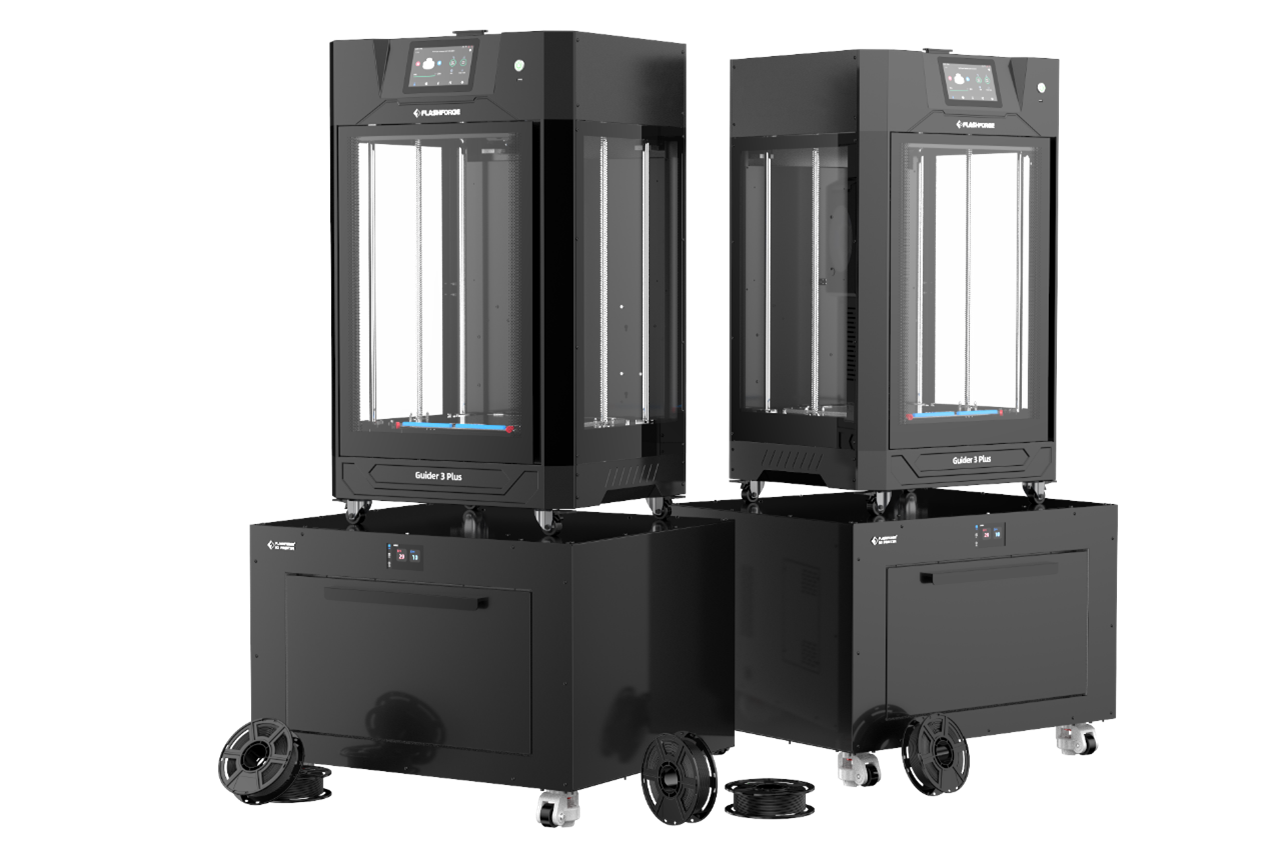 Direct participation in Production

Professional 3d printer Guider 3 Plus usage allows the factory to create custom spindle liners to support any type of long material they need to process. It saves over 80% compared to buying from another manufacturer. The lead time is 1 day compared to 1-2 weeks.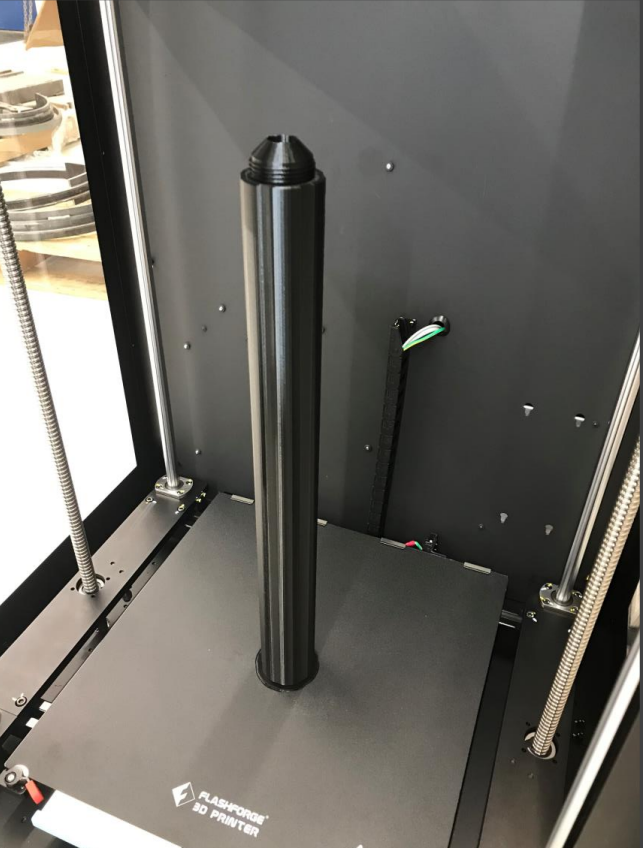 CUSTOM SPINDLE LINER FOR CNC 9 AXIS MACHINING CENTER
Factory production equipment auxiliary

I. Customized storage holder, space-saving and easy to sort
Perfectly fits standardized toolboxes. The standard supplied container shown below does not fit in toolboxes and wastes valuable space. The Red: Standard commercial holder, non-customization causes wasted space. The Black: Holder printed by Guider 3 Plus, saves space and is easy to find.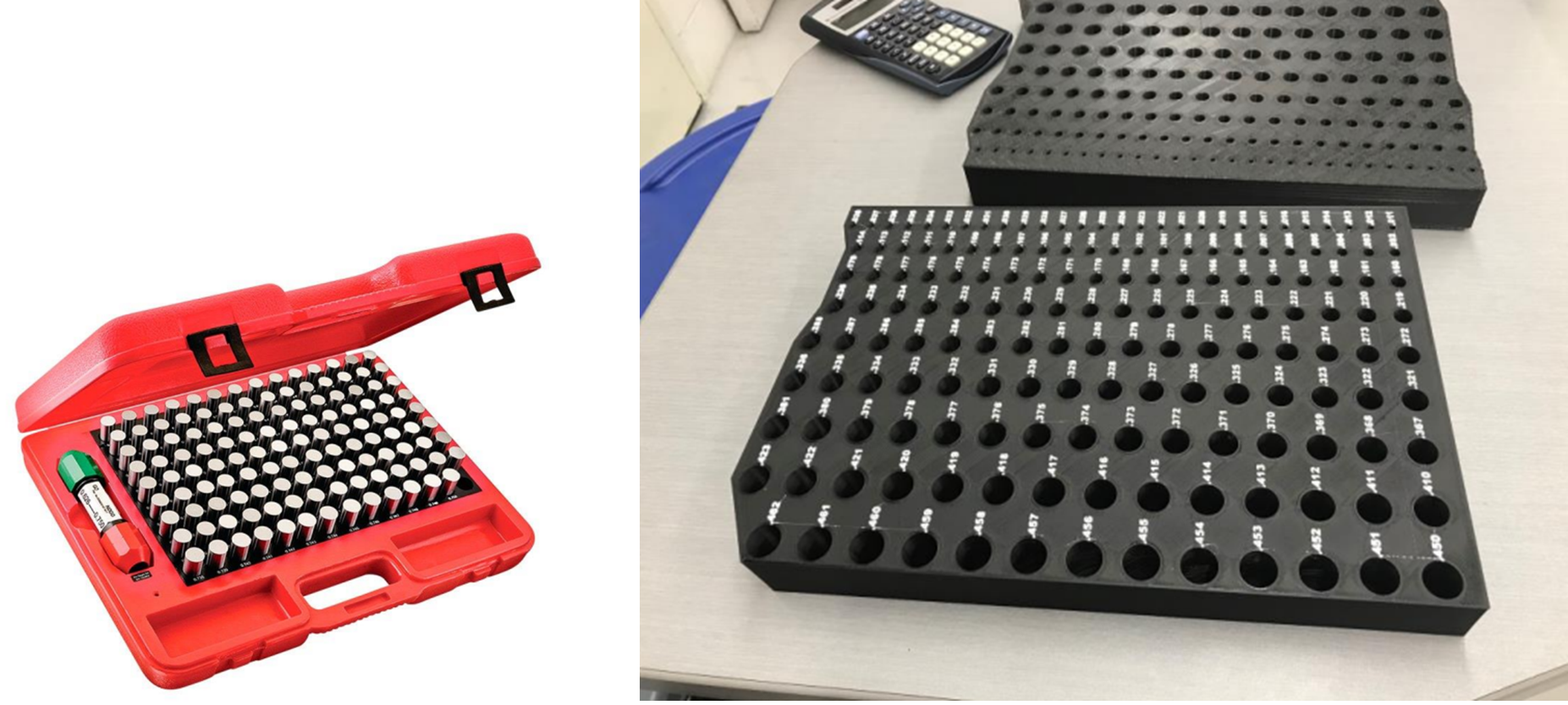 Standard VS customization

II. DIY the suitable for workshop storage compartment, increase storage cabinet density and save space.
The old drawer only allowed up to 24 tools to be placed together. The new printable can increase to 70 tools.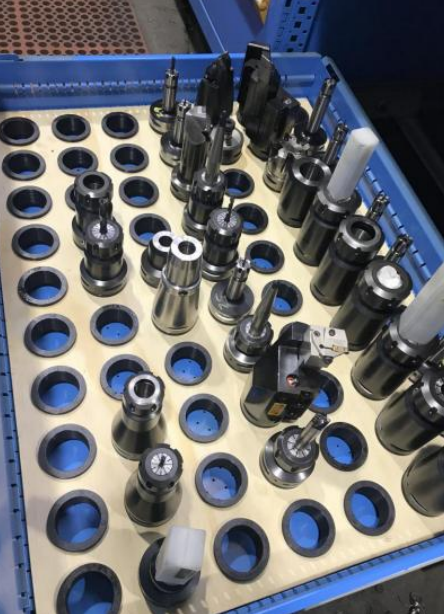 Printed by Guider 3 Plus, PLA
III. Highly expensive and complex-shaped industrial parts are stored in customized holders printed by Professional 3d printer Guider 3 Plus to avoid damage to the parts caused by knocks, to reduce the risk of damage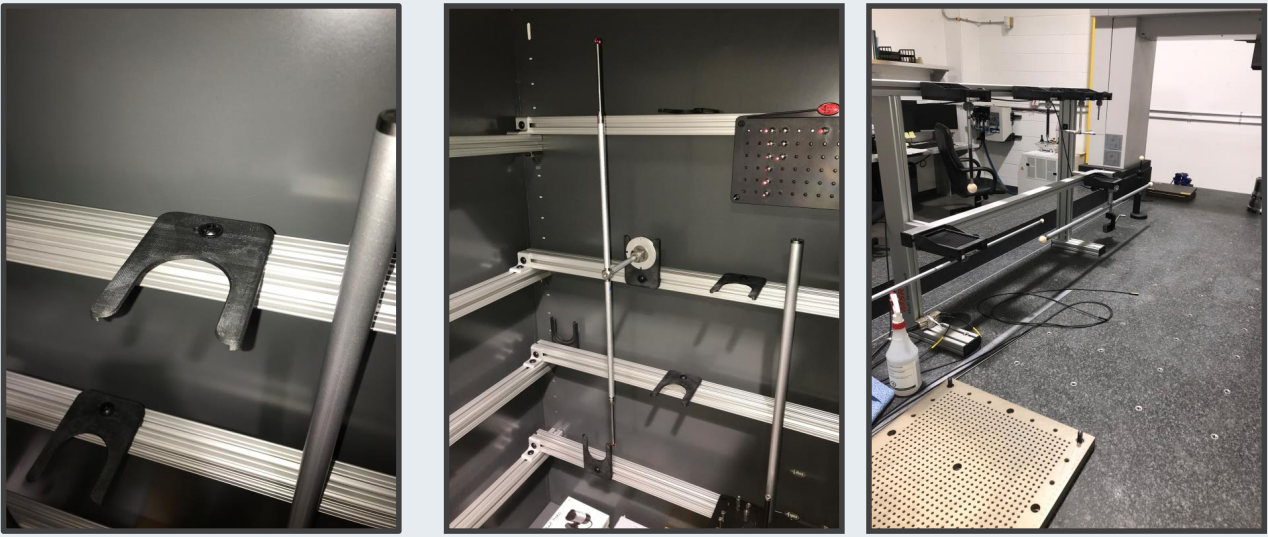 Printed by Flashforge Guider 3 Plus, PLA/ABS
Customized protection for industrial equipment

I. Precision industrial parts are prone to wear and tear and are difficult to customize because of their shape. Avoid friction by printing customized protective sleeves with a Professional 3d printer Guider 3 Plus.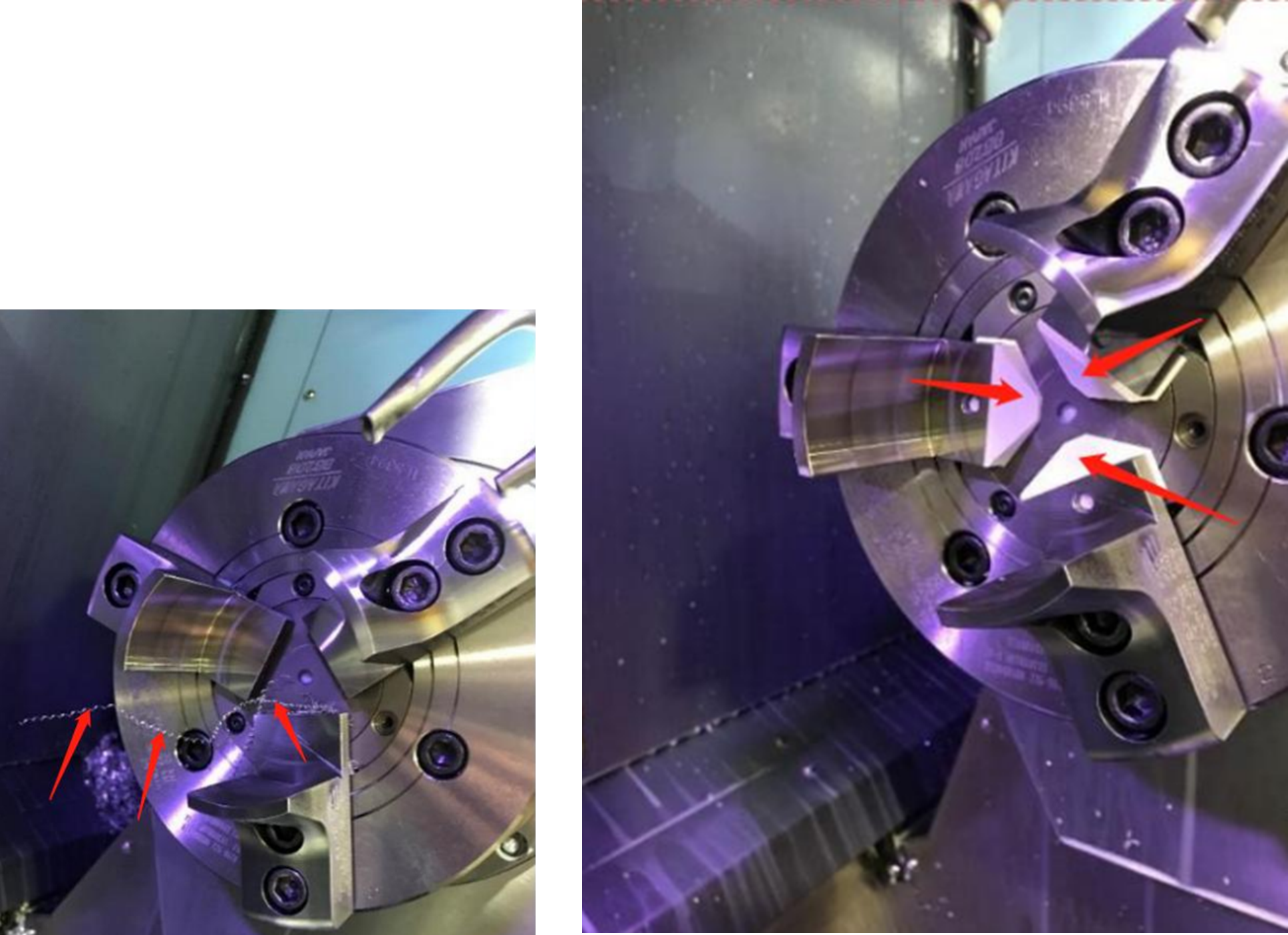 Damage before 3D printed cover VS effect of applying 3D printed cover


II. After machining, a professional 3D printed fixture is used to precisely position the precision parts for marking, reducing repeated modifications and damage to precision parts during production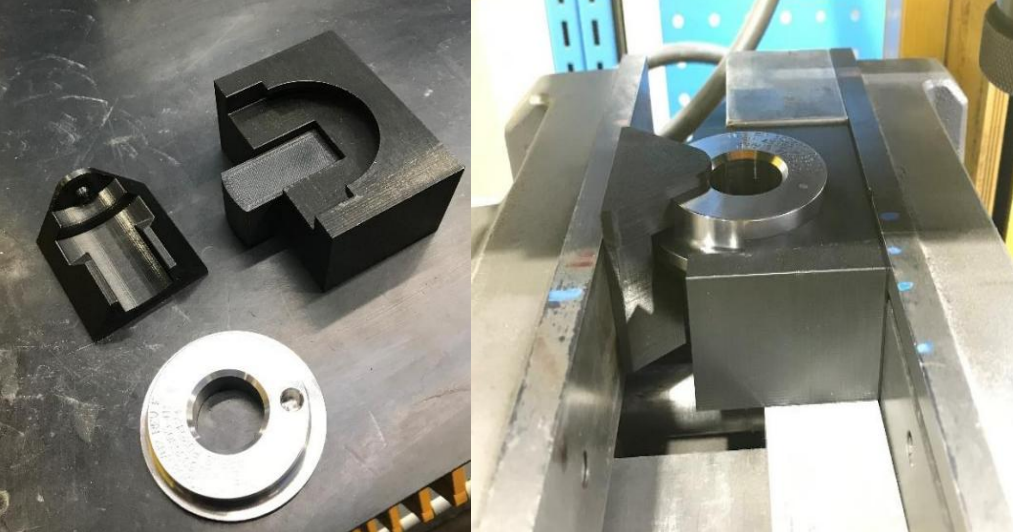 Printed by Flashforge Guider 3 Plus, ABS
3D printed auxiliary parts to enhance production efficiency
Aligns tap with a precision port. This allowed us to eliminate a complex setup on a large CNC machine to make this thread


Printed by Flashforge Guider 3 Plus, ABS

Flashforge Professional Solution to Industrial Production
After a series of attempts in the B-side market, Flashforge has successfully developed a solution to the pain point of industrial manufacturing customization. Flashforge industrial FDM 3d printers, Creator 4, Guider 3, Guider 3 Plus, are being put into actual production.
With over 10 years' experience in providing 3D printing solution, we have sufficient experience in providing the factory with the most proper solution to optimize the production lines and processes. If you would like to enhance the efficiency or lower the cost in your production line, factory, and workshop, please feel free to contact us for digital production solutions.