Adventurer 4 is the new star of Flashforge household 3D printer. As the newest type in the Adventurer series, it is born with the expectation from all Flashforge Adventurer 3 users. For some of them, Adventurer 4 affords the excitement of the first printing experience. It is definitely a machine that could be a perfect individual product line for ourselves.
Like its last generation, Adventurer 3, Adventurer 4 inherits its popularity and reputation, becoming a new star of Flashforge. The perfect craft may be an untouchable dream, but we can create our own. Adventurer 4 goes along with its users and just like Adventurer 3, goes through the stories of all the users.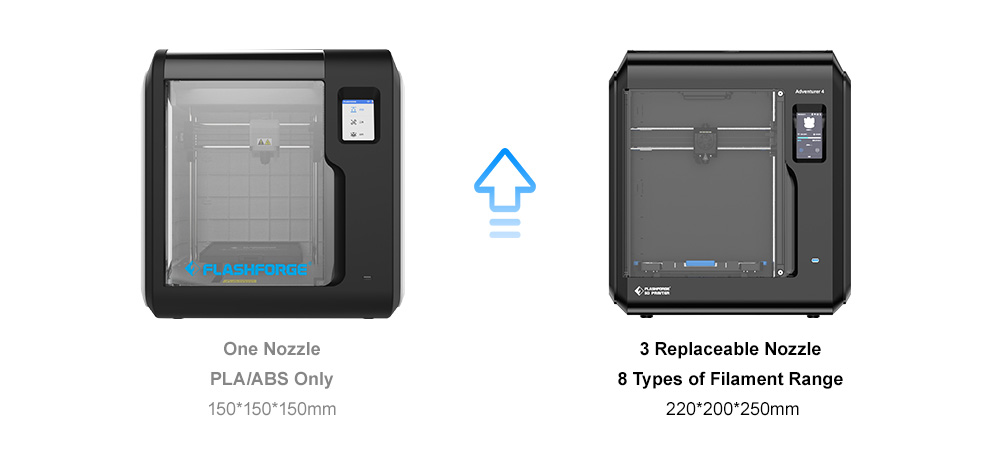 When Adventurer 4 come out at first, Flashforge think about these questions:
Can Adventurer4 exactly makes a great print?
Does it need to be flawless?
Is this machine to make a giant to show our printing skills?
During almost a whole year after Adventurer 4 was published, we are getting closer to the answer through the artwork created by our users, the first group to taste the new machine.
@Rodney Davis Jr.
"This is by far my most liked 3D print. Its 52 inches tall and took me 759 hours to print!"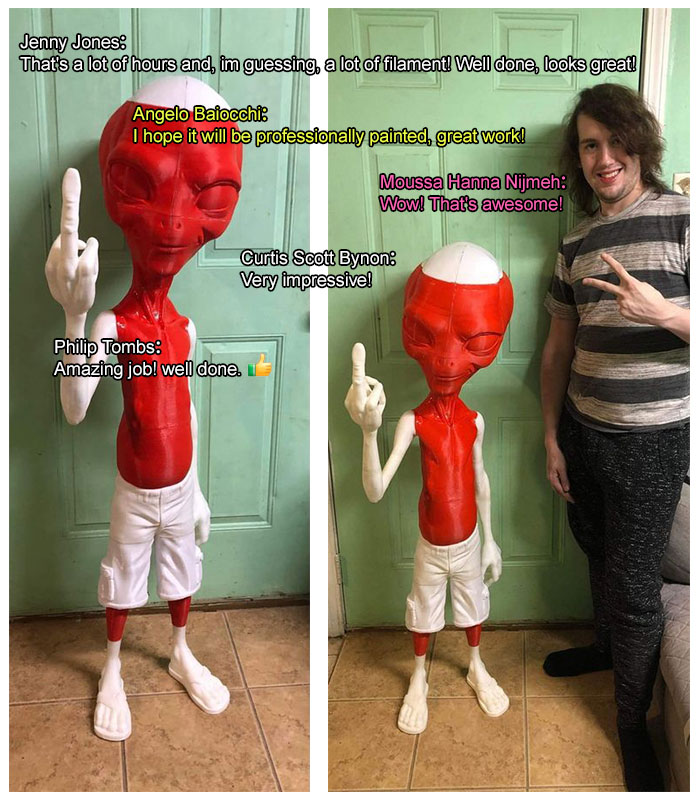 @Jean Paul Borg
"My first time trying this out! French Bulldog I did for a friend !"
@Samantha Ward-Miller
These are just a few of my prints, which makes me feel so honored to have this machine to accomplish."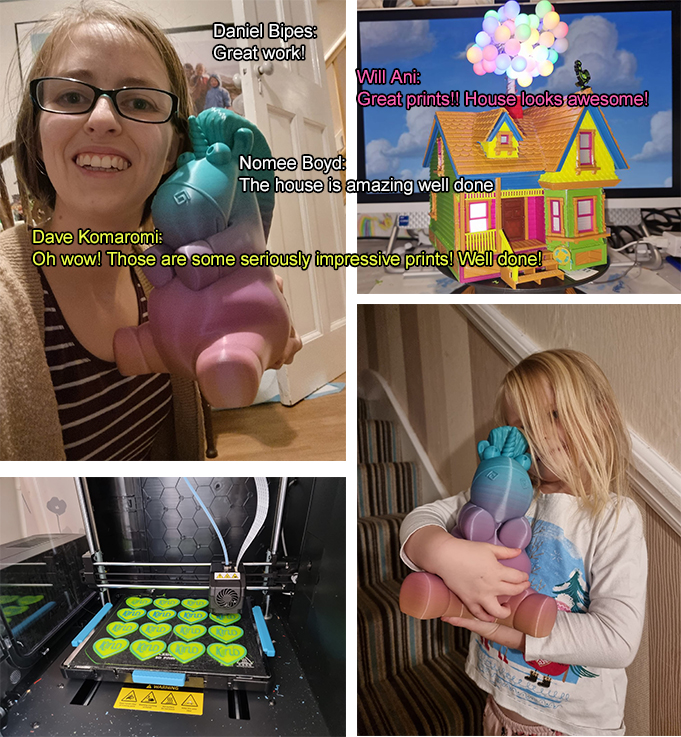 @Alexander Masla
"Came out nice from the flashforge adventurer 4"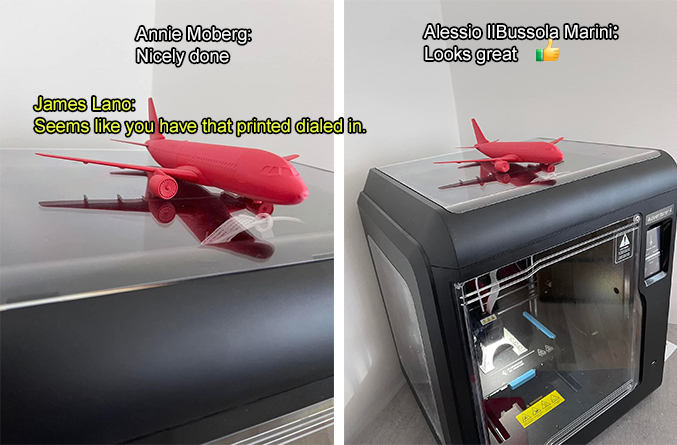 @ Simon In't Hout
"My favourite print so far! Collectively about 45 hours! My Adventurer 4 did really well on this. "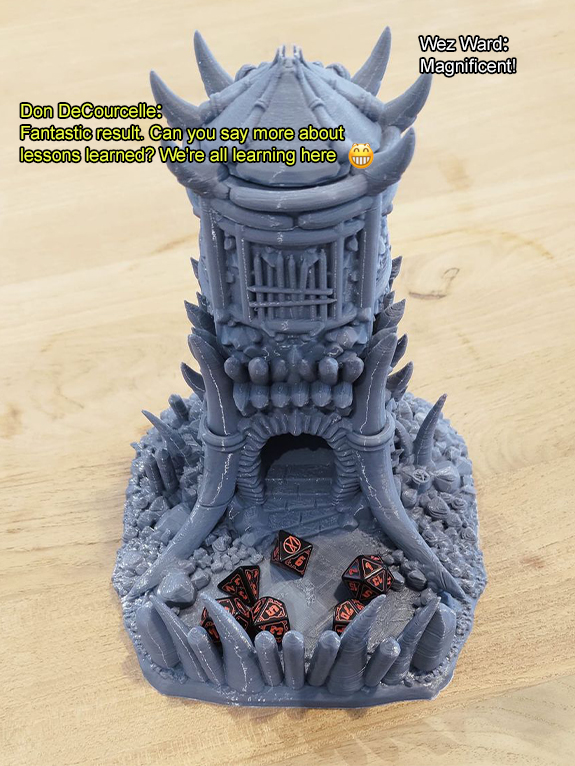 @Nigel Bowling
"All finished up with the windmill"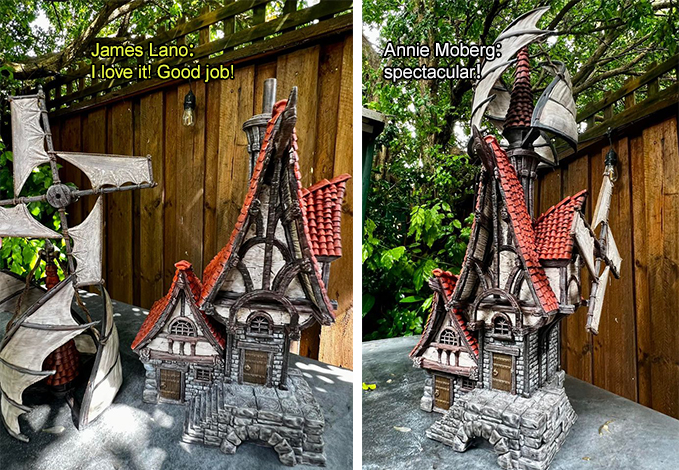 @Markus Jüng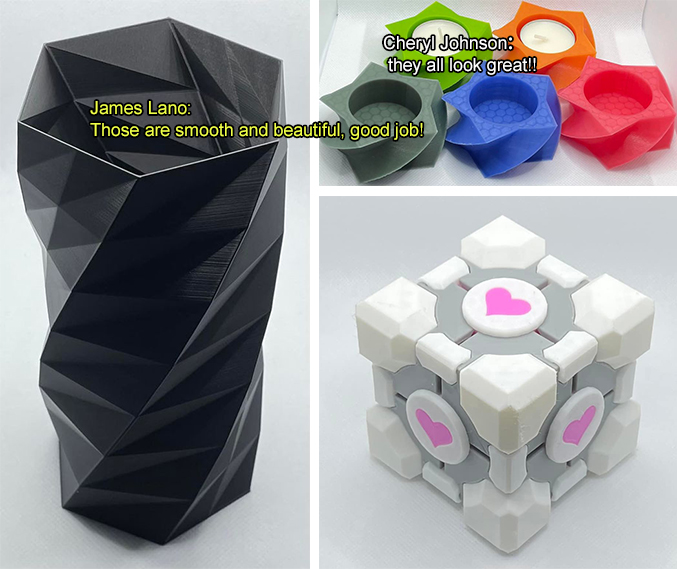 @Cato Smet
"pirate chest protected by the octopus"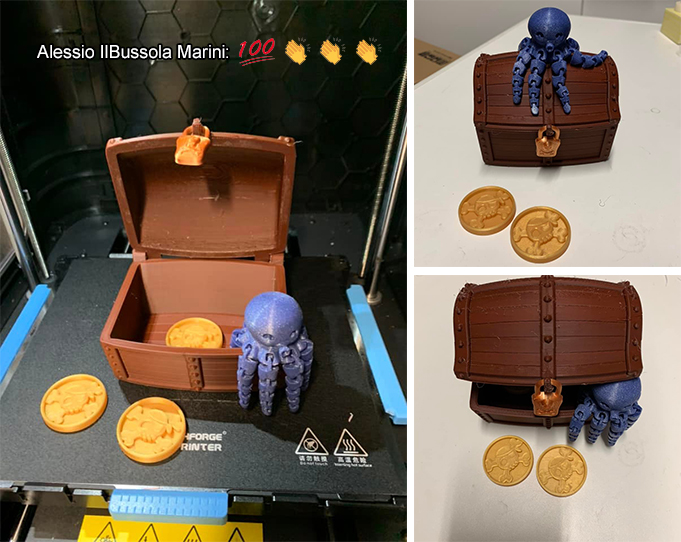 @Alexander Masla
"Another great and useful print from the adventurer 4,
Printed in standard settings with 215 celcius on nozzle and 60 on the bed, works like a charm! "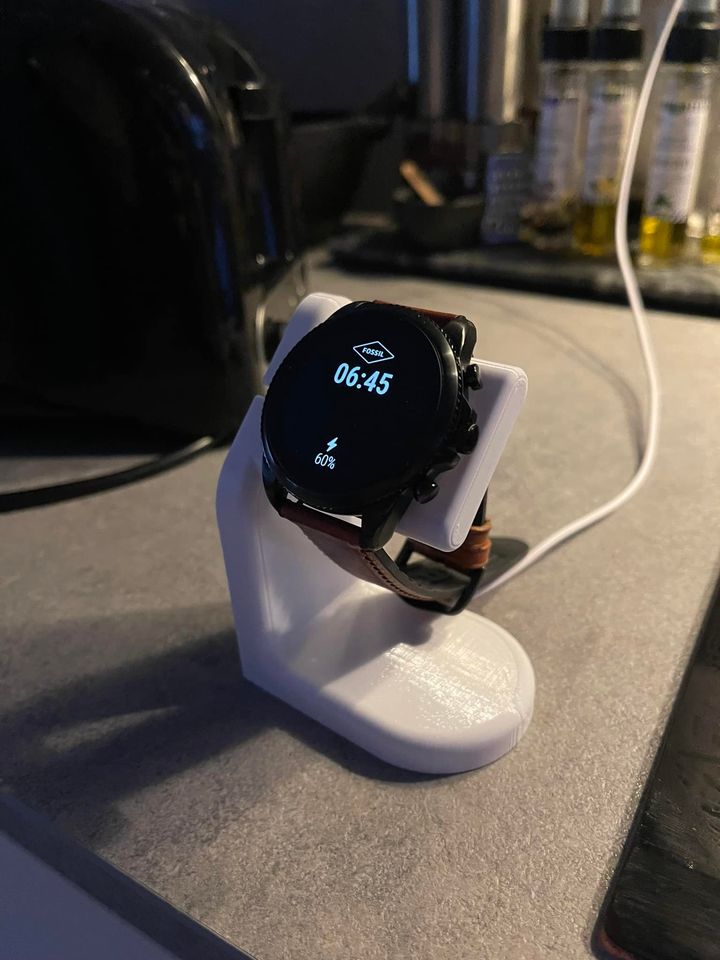 @Mandy rayner4
Jack skeleton from nightmare before Christmas xx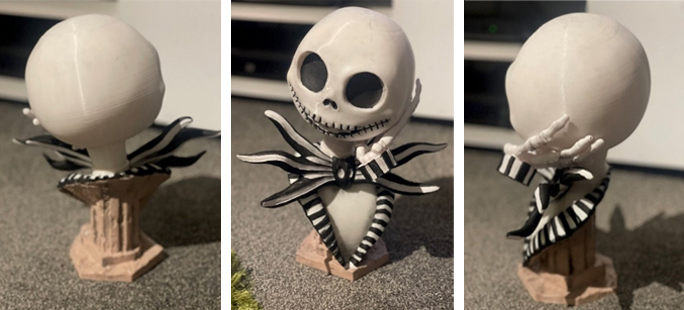 @Stephen Blundell
Getting closer to finishing this massive project, used a variety of machines. #finder #ADVENTURER4 and #guider2s ....
I am so ocd using paints that were used on Rogue One's Shoretroopers.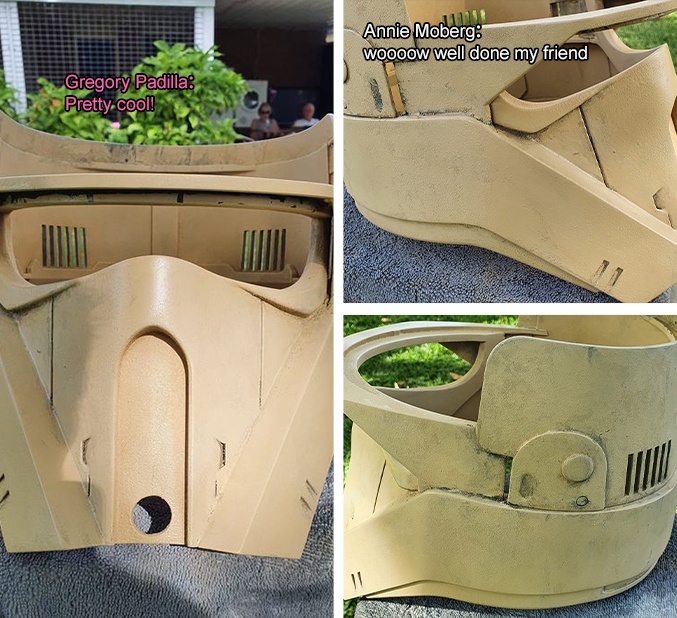 @Don DeCourcelle
Adv4: here's the last few parts, assembly and final appearance. The "Nautilus" from Disney's 20,000 Leagues under the Sea. PETG, 0.3 nozzle, 0.15 layers.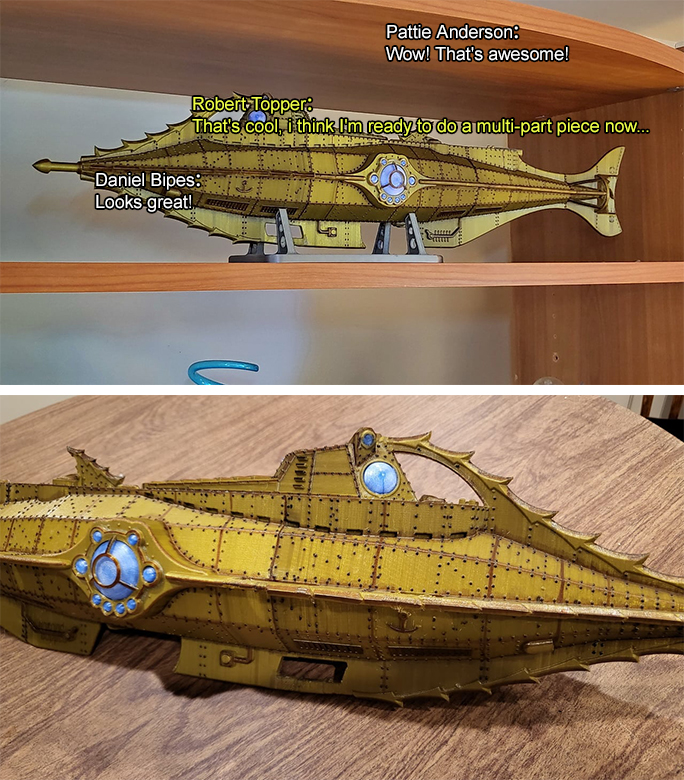 After collecting these outstanding craft, Flashforge draws our conclusion. Now get back to the 3 questions we asked ourselves, the answer is rising: No.
What exactly makes a great print?
Does it need to be flawless?
Does it need to be giant to show our printing skills?
As the name of this 3D printer, Adventurer sprite is what all of us are seeking. Along with Adventurer 4, we learn newly, practice harder, experience freshly, make friends in the same camp, and overcome difficulties thousands of times.
It's not an unemotional machine. Adventurer 4 would like to be a part of your family and help you as it can when you need it. That is the reason why we would like to hold a contest for this small companion and praise its holder and the positive attitudes towards life. Waiting is always too late, be ready to create and keep discovery, with the hand of Adventurer 4.
If you are inspired by these projects, have a chat with the creator. Don't forget to check if you have an Adventurer 4 in your studio or garage. Once there is a little space, take an Adventurer 4 to fill it. 👉Click here for more information about Adventurer 4.
In addition, there is a user story about Mandy, our familiar printing expertise, with Adventurer 4 you may be willing to read:
Flashforge is always here to listen to your stories. We are looking for unusual stories and experiences among our users. Tell Flashforge your stories with Flashforge 3D printer through our community on Facebook, there will be a chance for you to show up on Flashforge official media center.
Flashforge official user group on Facebook never stops welcoming new members. Sharing creation, and supporting helpful tips for others. We have an interactive atmosphere in our community. Joining is the first step, then you will reap a huge family filled with 3D printing lovers and expertise. Never too late to become a part of our community.