Czech artist, Martin Zampach, has created a series of artistic vases for his own personal brand using Flashforge dual extruders 3D printer, Creator 3 Pro . These artworks are not only used for his own amusement but are also sold as merchandise on his page.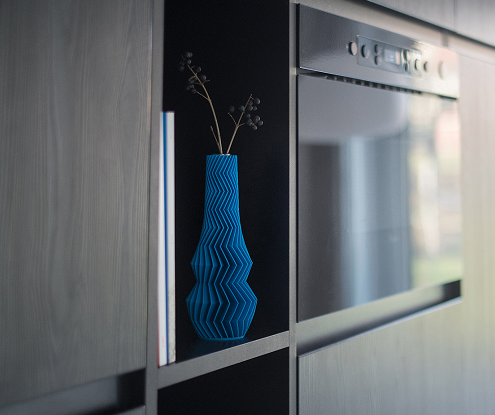 Zigzag series vase designed by Martin Žampach. Photo credits: Martin Žampach. Originally posted on martin.zampach.com
In art design, the requirements for model quality are up to commercial standards. These criteria are considerable factor, which include.

1) Delicate processing requirements for the lay line
2) Smooth processing of the printing base
3) High processing of model edges
(4) Due to personal studio, simplify all unnecessary production processes to achieve the best results
At present, Martin Zampach emphasizes in his work smart solutions reducing costs by optimizing products for production process. He takes Flashforge Creator 3 Pro as one of his production tool.
Here Flashforge is going to present elegant projects by Martin Zampach and see how these creative stuffs decorate people's life.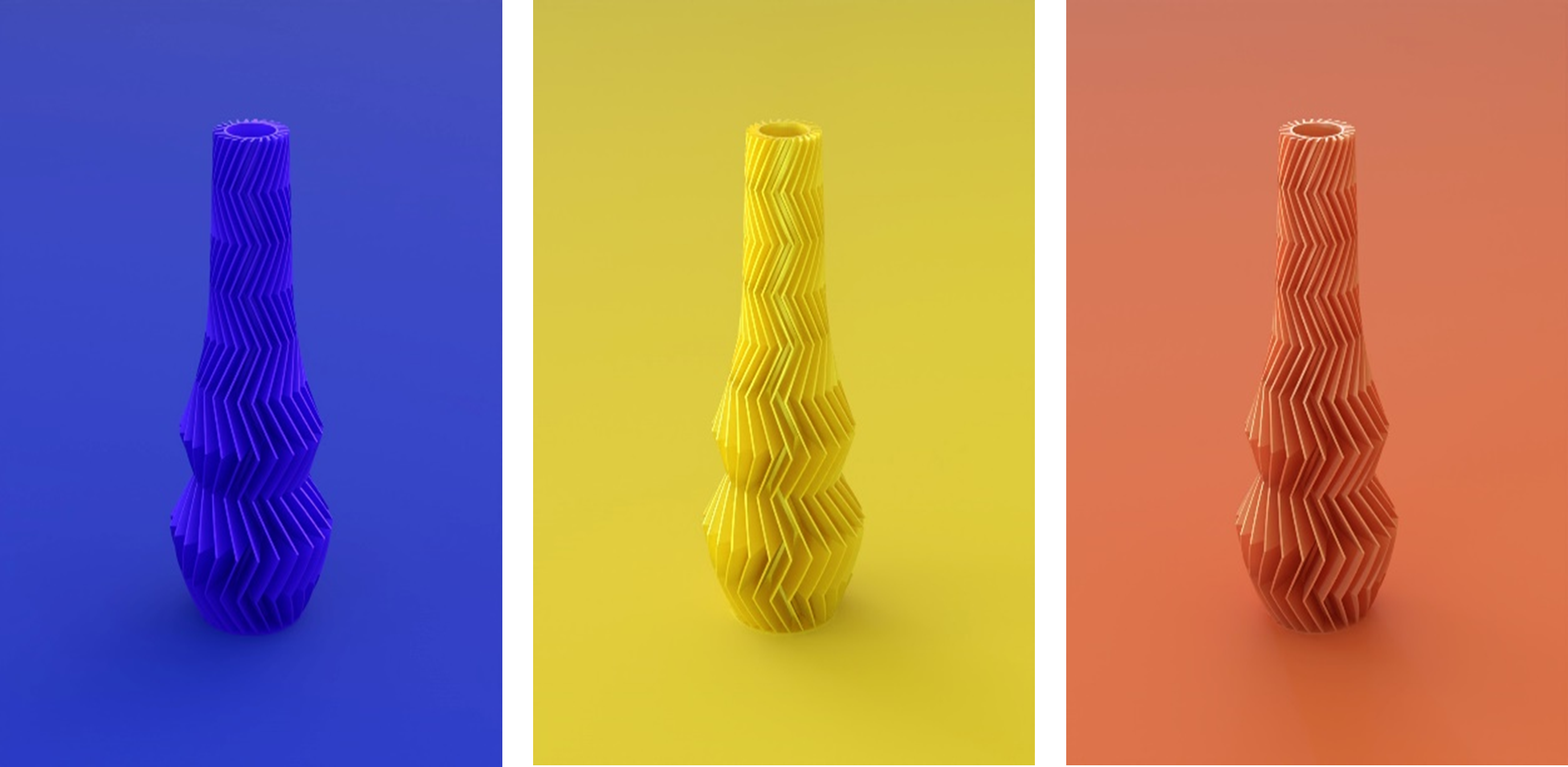 Zigzag series vase designed by Martin Žampach. Photo credits: Martin Žampach. Originally posted on martin.zampach.com
Martin Zampach said,
I'm very excited about the double extruder and the closed chamber but operation for us geeks are kind of slow. Maybe for users with less experience, it is the right machine.
Flashforge Creator 3 Pro as a commercial 3D printer, has absolute advantage in all professional performance. The independent dual extruders are the core point of Flashforge Creator 3 Pro. Through the professional slicing software, the finished products with the same style but different materials or colors can be generated by one click in the duplicate mod setting, while making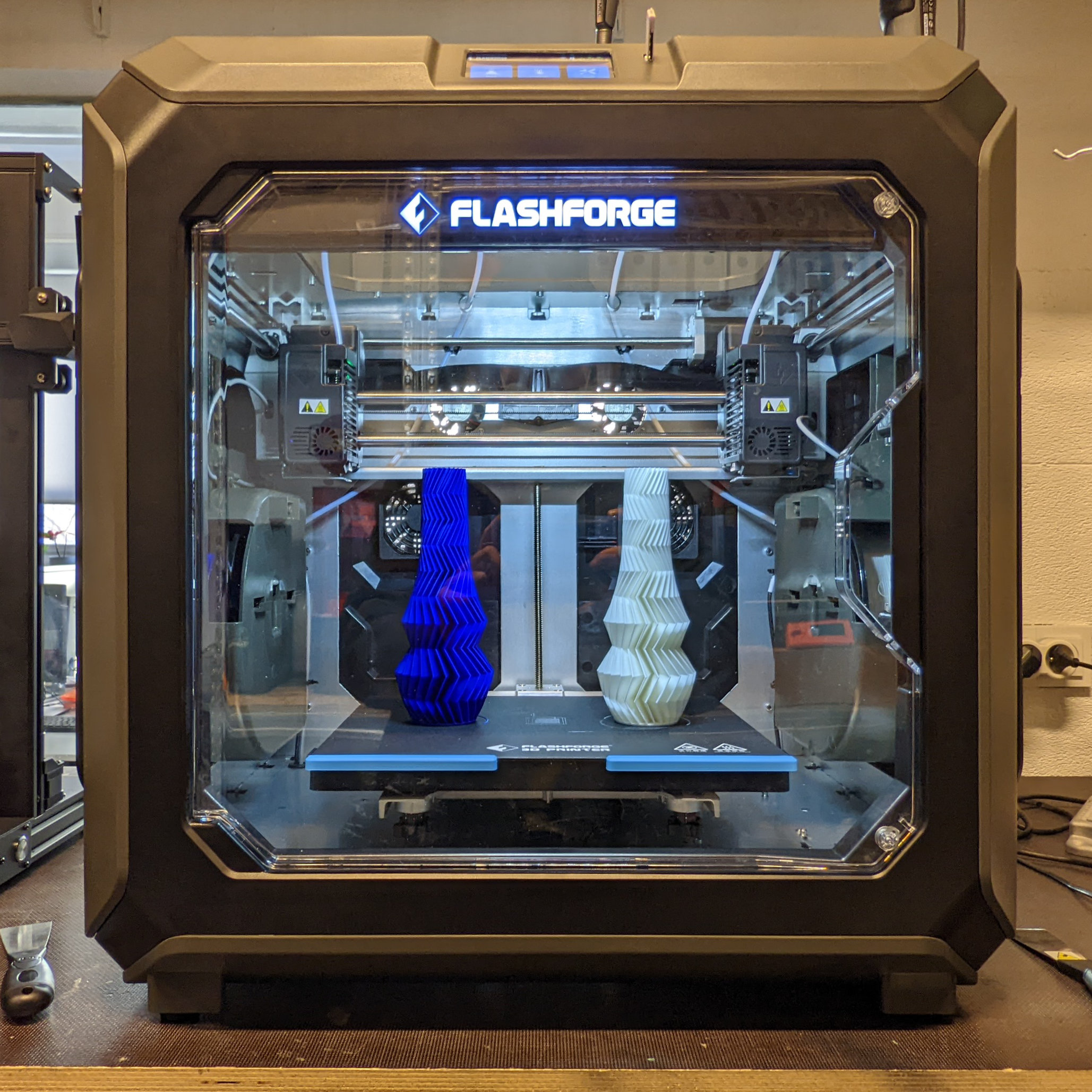 Printing ZIGZAG series vases on Flashforge Creator 3 Pro. Photo credits: Martin Žampach.
3D printing gives these artists more freedom to create complex structures that were once hardly possible to make, or very time-consuming and difficult. It also delivers the power of creation to the artist, as they do not need specialized skills to make 3D printed parts, just CAD design know how and a 3D printer.
More Application does Flashforge Practice

Not only in the art field, 3D printing is also playing a significant role in industries with individual characteristics, including almost all industries that can be seen in daily life.

1)Furniture Production: Kewan's Productivity Revolution by Flashforge 3D Printer
Kewan uses Flashforge consumer printer Guider 2S and commercial printer Creator 4 as the main productivity in self-design furniture. These two models cover the customized demand as wide as possible: Guider 2S runs better in small-size projects. On the opposite, Creator 4, which has a large printing chamber, is the primary choice for large-scale project printing.
Click the pic above for full case study

2)Facial prostheses: Prostheses and 3D Printing: Creator 3 Works for Dr. Rodrigo
Dr. Rodrigo and his team are dedicated to applying 3D printing facial prostheses at affordable prices. Currently, they use Flashforge 3D printer Creator 3 as the necessary medical tools in the Plus Identity team, to assist the doctors' reconstruction works.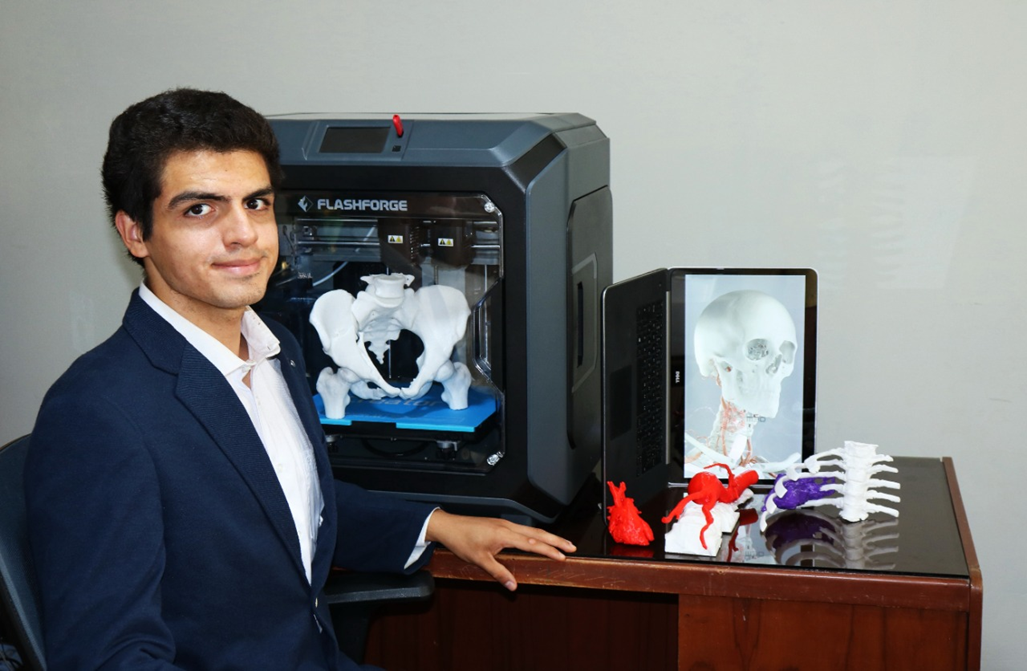 ↑
Click the pic above for full case study
3) Automatic Industry: Flashforge 3D Printer's Further Practice in Automatic Industry by Matthias
It is the second year for Matthias to make choice on Flashforge again. In recent, Matthias added Creator 3 to the production line in seeking of better-optimized production. From his observation, the quality of the prints is quite well, they hardly have to rework anything.
Click the pic above for full case study

Future May be Created by 3D printing

Creator 3 Pro is more cost-effective in two period: 1) The pre-product development, design and iteration phases. 2) The post-maintenance process to replenish small quantities of parts. Shortening the development cycle and reducing material and labor costs are irreplaceable factors that influence individual entrepreneurs to choose Creator 3 Pro.
3D printing technology was created to pioneer new things, bringing a new means to the process of design and manufacturing. From there, artists have been seen to take notice and use the unique qualities of the technology to create 3D-printed art. The freedom of design and the versatility of 3D printable materials have opened new frontiers for a variety of artists. Affordable 3D printing technology is beneficial for design and scale innovation in sculpture, fashion, installation art, and interdisciplinary collaboration. 3D printed art is expected to be highly desirable and is confident to bring great disruption and possibilities to the art industry.
Flashforge has abundant experience in providing various scale producers to optimize their production line with 3D printing technology. From large-scale production down to individual studios, Flashforge supports these designers a well-plan solution to fit their practicalities
If you are looking forward to upgrading your production method by replacing it with a higher efficiency and cost way, please contact Flashforge directly through the link here: https://www.flashforge.com/contact-us