Recently, CMF Marelli Srl, an Italian 3D printing forerunner, has participated in two exhibitions showing two newly manufactured Flashforge 3D printers. Flashforge is glad to give a detailed introduction to it.
Flashforge WaxJet 410 Show: 3D MJP Printer for Jewelry Wax Pattern Printing
On September 10th – 14th, 2021, CMF Marelli Srl participated in an international Exhibition at Vicenzaoro T. Gold showing Flashforge WaxJet410 Wax Printer aimed at offering good 3D wax printing solutions for jewelry.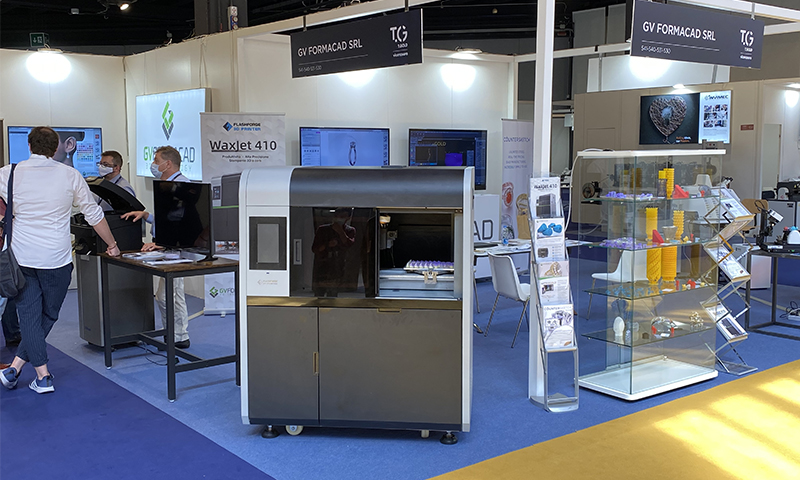 Flashforge WaxJet410 is an industrial-degree 3D printer that adopts mutiJet printing technology able to print jewelry wax patterns with smooth surface and high precision. It could 3D print precise jewelry styles which are not achievable in a traditional way. Device size at 153CM*77CM*160CM, WaxJet410 realizes small batch production, greatly reducing costs of manual labor.
Flashforge has two wax printer models. Besides the above mentioned WaxJet 410, Flashforge also has WaxJet400 that is the sibling model of WaxJet410. Welcome to WaxJet400 page to get furthermore info.
Flashforge Focus 8.9 Show: Resin 3D Printer for the Dental
Beside the above exhibition, CMF Marelli Srl also took part in the EXPO Dental Meeting in Rimini from 09th to 11th September, 2021. This time, it showed Flashforge Focus 8.9 Resin 3D printer for dental printing.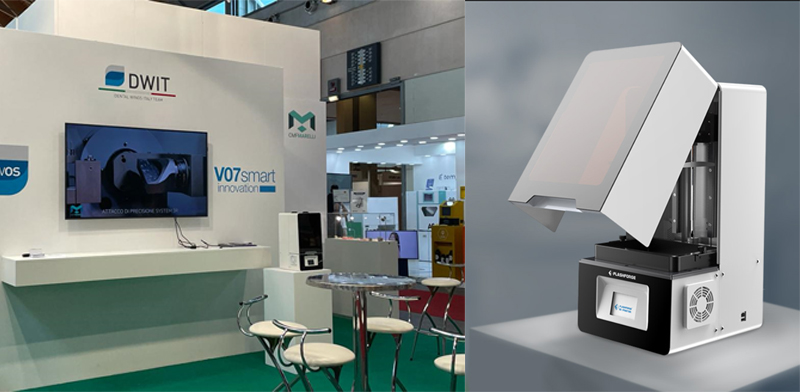 Focus 8.9, with 8.9-inch 4K LCD monochrome screen, industrial linear screw rod, metal resin tank, porous build plate, and Flashforge built-in classical algorithm, ensures high-precision printing and fine printing efficiency. Its print size (292*165*385 mm) is larger than traditional DLP printers, able to print twenty-one orthodontic dental models at once, output doubled.
Beside Focus 8.9, Flashforge also has other LCD 3D printers, like Flashforge Foto series and Hunter series. The features and printing performance of Flashforge LCD 3D printers are really impressive, ever better than printers of other brands. People who have interests in them can visit flashforgeshop LCD series reading more details or please contact us directly.
About Flashforge
Flashforge is happy to have CMF Marelli Srl as its reseller, spreading the most updated and pragmatic 3D printing solutions to Italy and other corners of the world. Flashforge is devoted to developing and manufacturing advanced 3D printers, making 3D printing technology a new productivity force and a new type of service for life.
We are honestly looking for more agents reselling our products. Any distributors in the globe who are interested in Flashforge 3D print products are welcome to contact us!