Racing is thrilling and exciting, all you realize about the speed and hormones, are on the racetrack. Flashforge Guider IIs has the privilege to be part of a project that has come to life. This is PUT Motorsport Poland, a team of nearly 50 people consisting of students, enthusiasts, and engineers. Currently building its eighth car, which happens to be PUT Motorsport's first driverless car.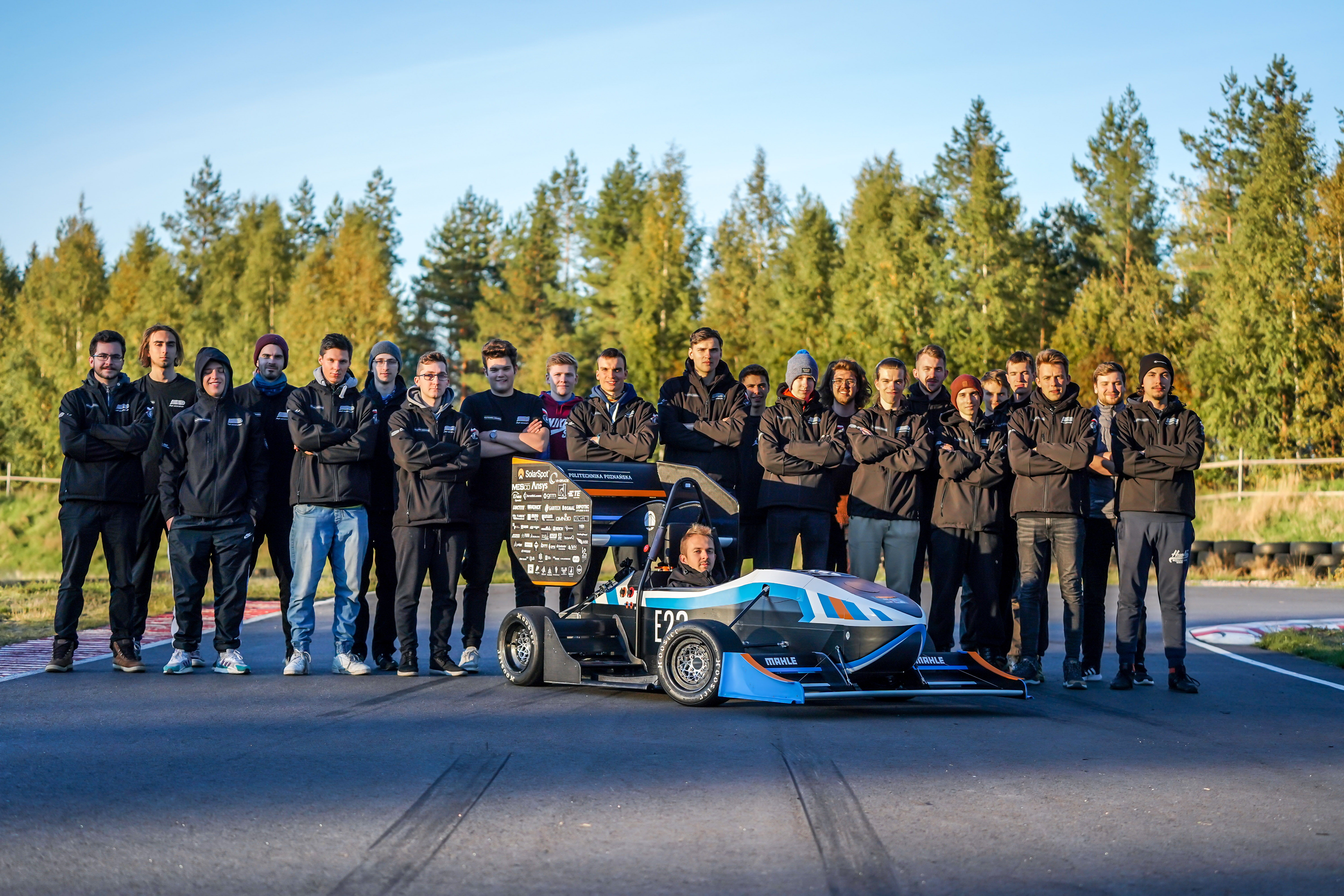 This year PUT Motorsport competed in two rounds of Formula Student competitions. The racing car model used for the exhibition has 6 parts printed by Guider IIs. The largest part is the front end of the car. They use topology optimization methods of design combined with 3D printing to produce light and strong parts. In shapes and forms, unachievable for PUT Motorsport with classical means of manufacture.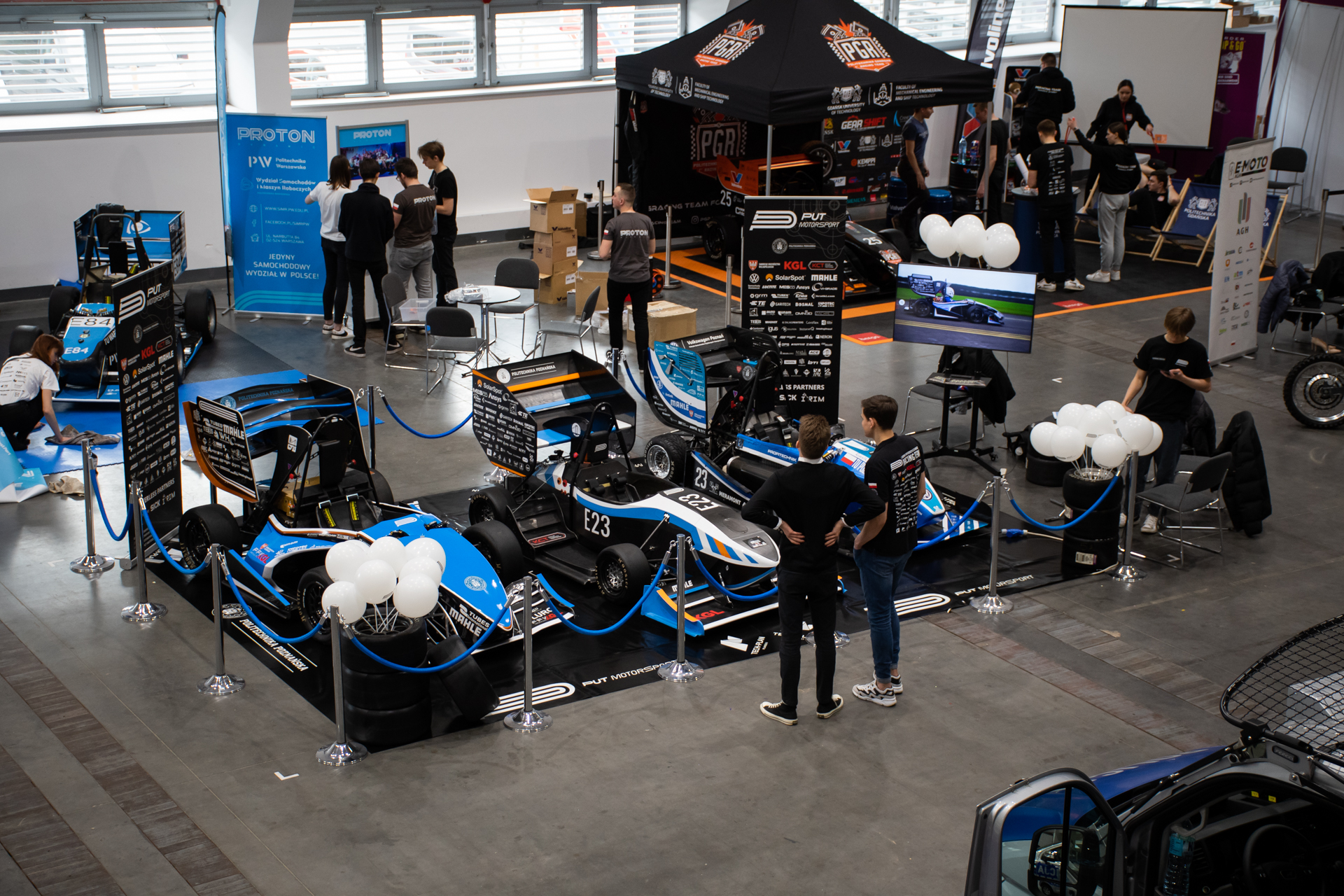 A lot of parts this year have been 3D printed or made using 3D printed molds - like the one used for the lamination of the car nose which happens to be the biggest thing that has been 3D printed on Flashforge Guider IIs and did so in 6 parts. There are three pieces of them printed by Guider IIs.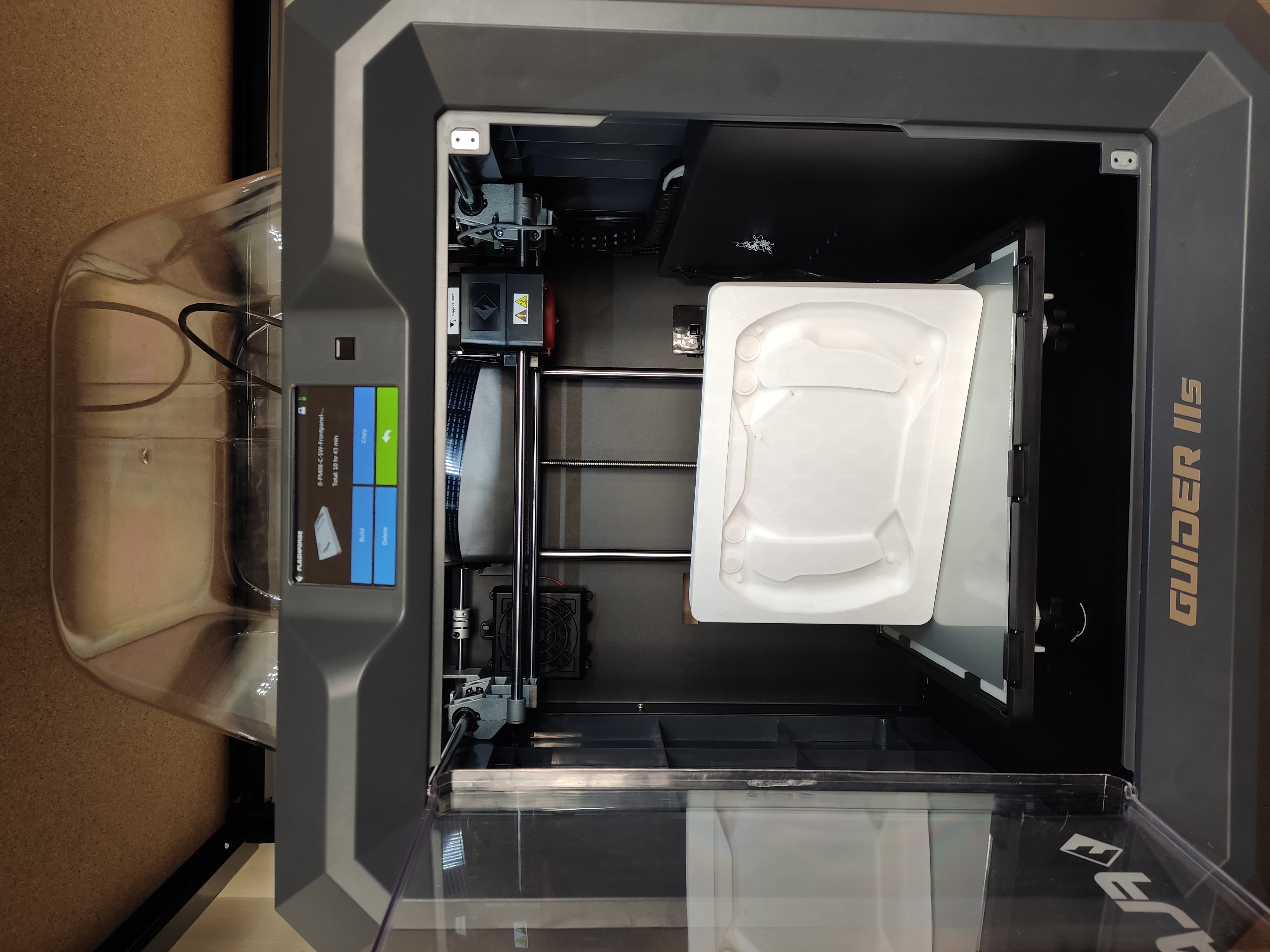 Steering_Wheel_Mold_Front
mold for hand lamination of carbon steering wheel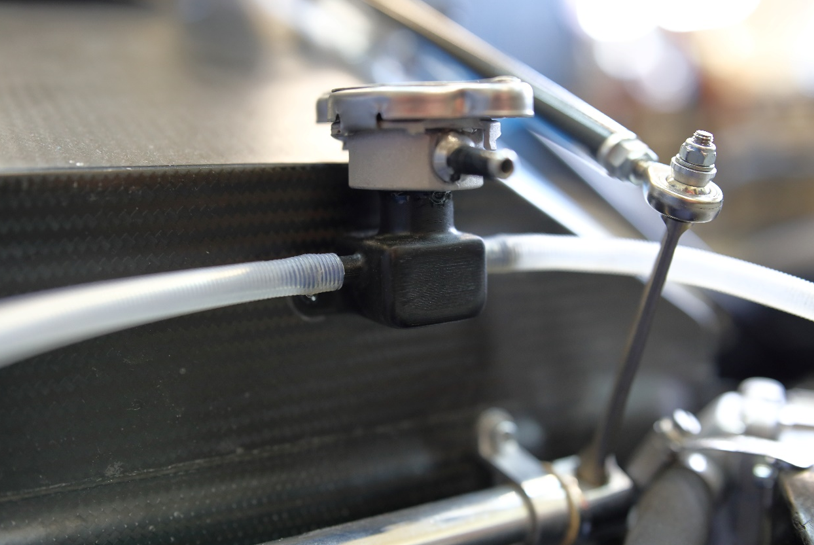 water expansion tank

tank with overpressure realese valve glued in, and 3 fully printed water stubs, Iglidur filament(High temperature Nylon), high termal resistance, additionally sealed with temperature epoxy resin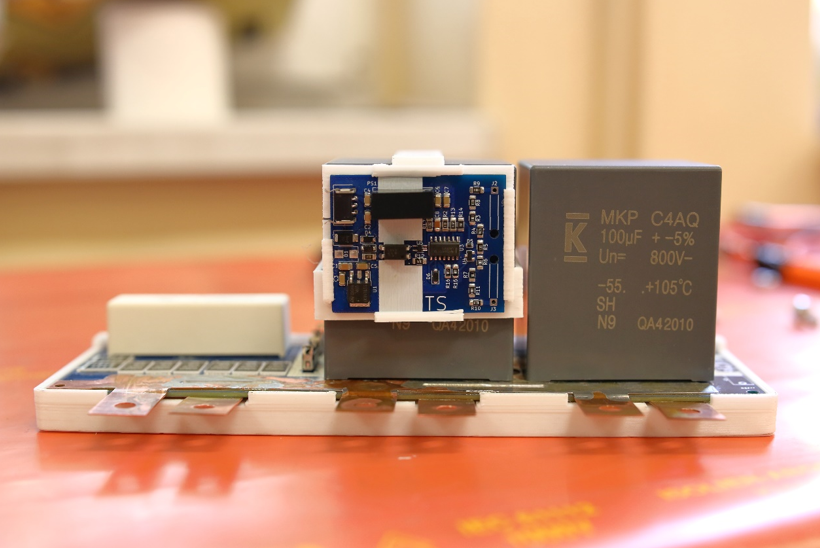 DC-link capacitors stand

stand for high voltage inverter DC-link capacitors, secures and isolates the THT components from each other. Printed with ABS
3D printed parts made by Guider IIs greatly optimized the structure of racing cars in the following manufacturing.
1) The speed of 3D printing allows for several times faster manufacturing compared to traditional parts manufacturing
2) Greatly reducing the weight of the car, producing both lightweight and balanced parts
3) The ability to use previously unused materials for production, such as TPU, ABS and fire-Retardant polycarbonate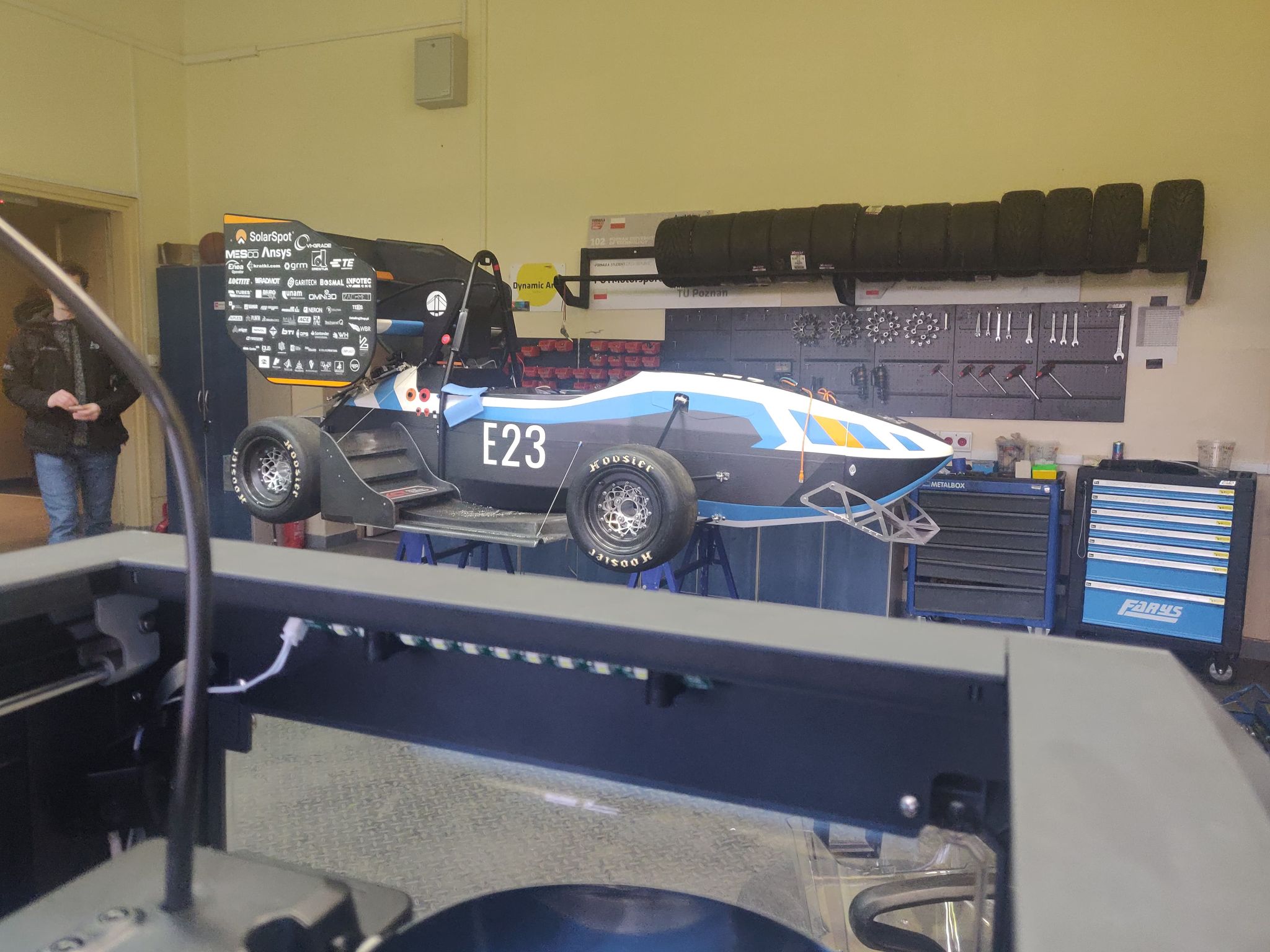 In general, the final part cost is couple to even ten times lower than it would be for us without additive manufacturing, but most importantly it gives is the unbuyable which is iterating.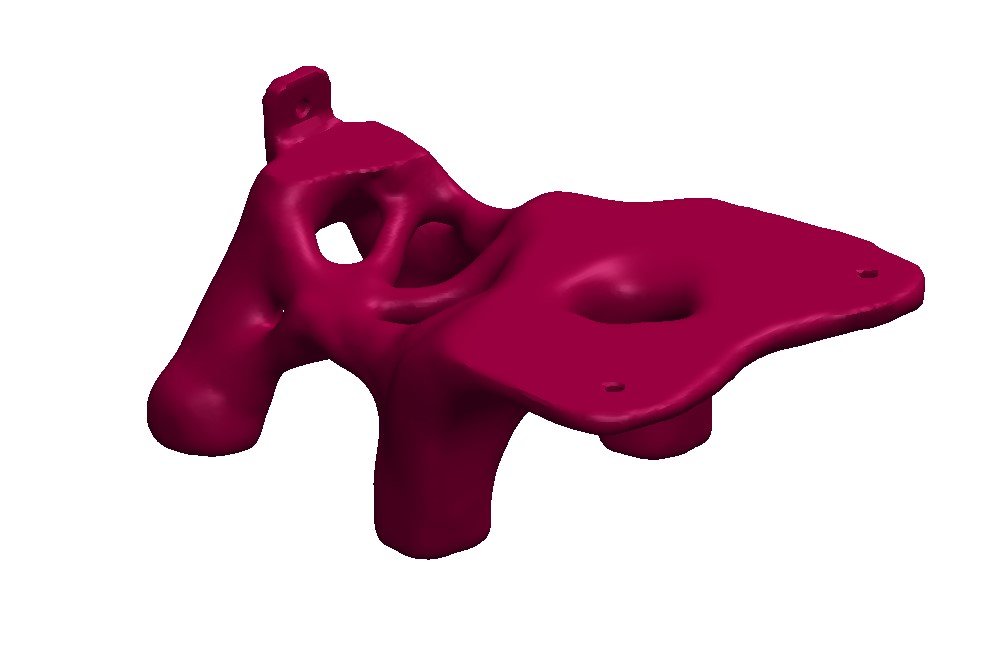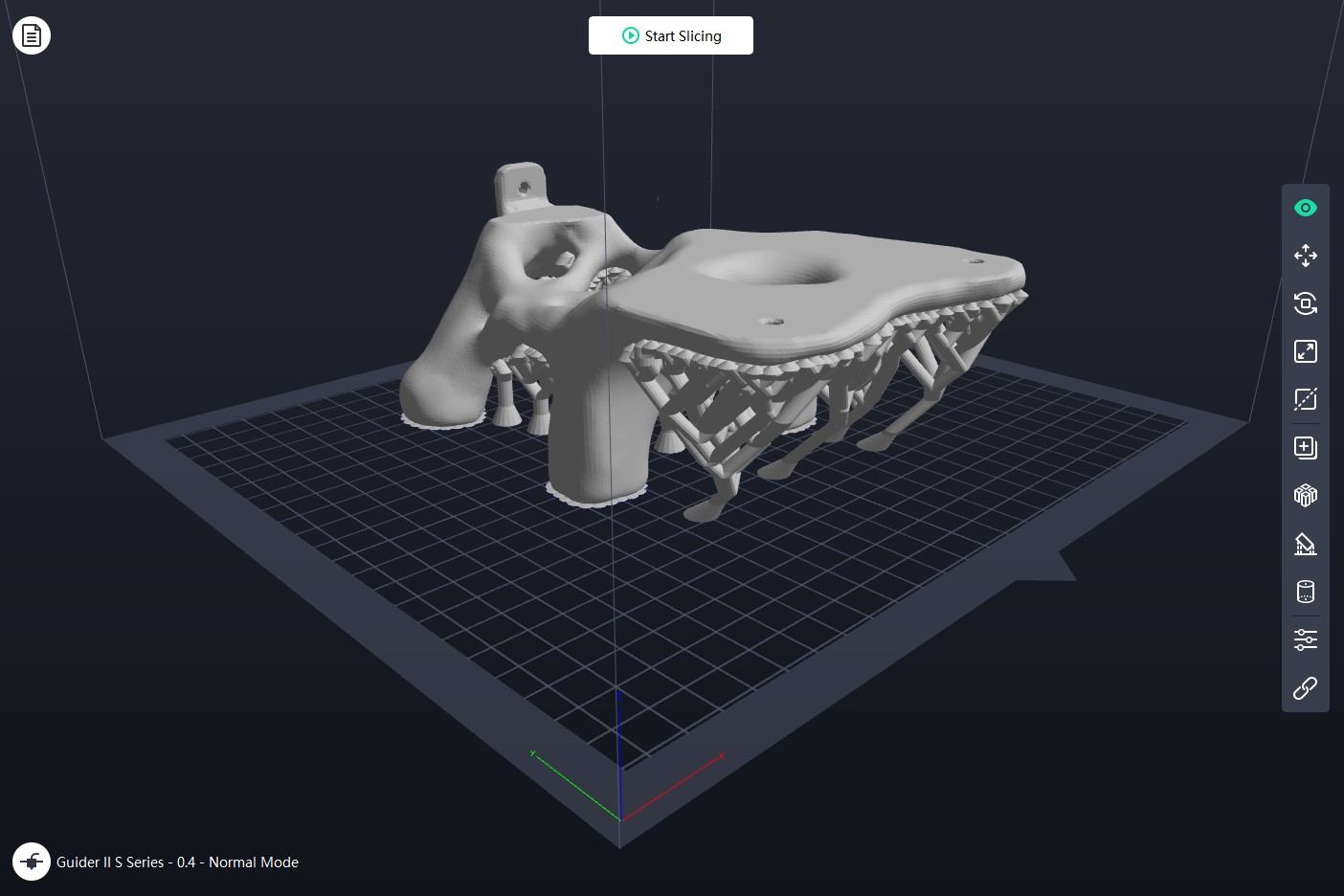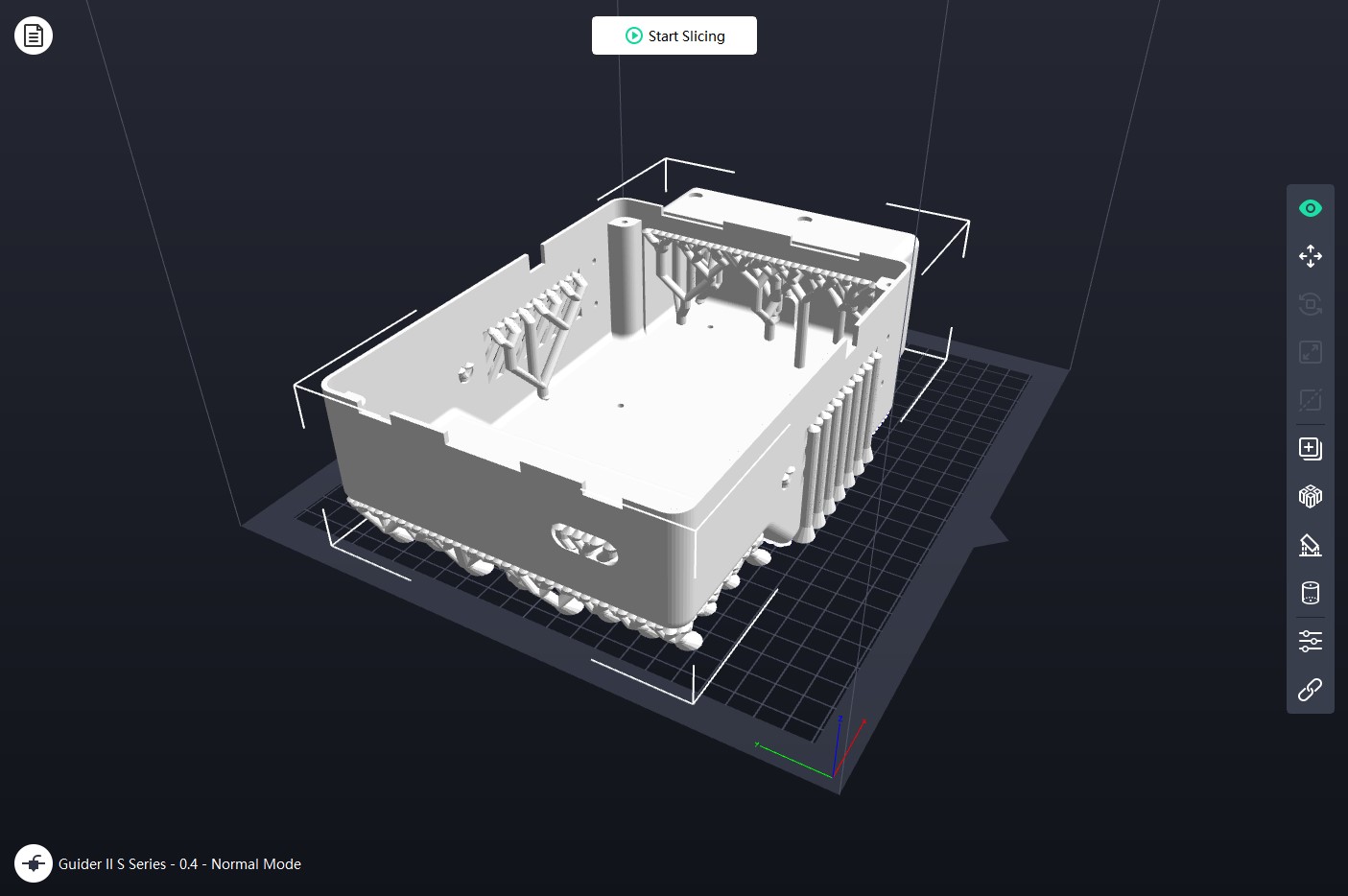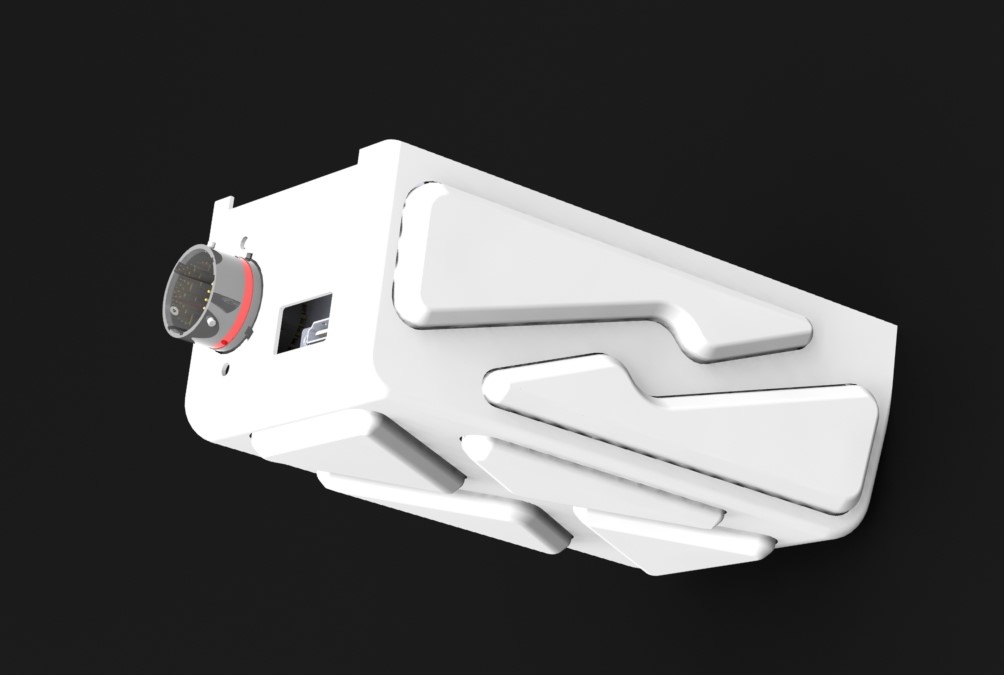 In addition to these major components, PUT Motorsport has used Guider IIs to produce over 80 different and unique prints: from the steering wheel and nose molds, a couple of electronics casings, numerous mounts, knobs, buttons, fan ducts, and fan shields, all through cable organizers. Sometimes, members even printed tools to help with everyday workshop work like soldering paste presses, drill bits containers, filament rollers, and reusable filament spools. PUT Motorsport was also able to use more demanding materials during printing parts for LV and HV batteries, which according to Formula Student rules need to be fire retardant.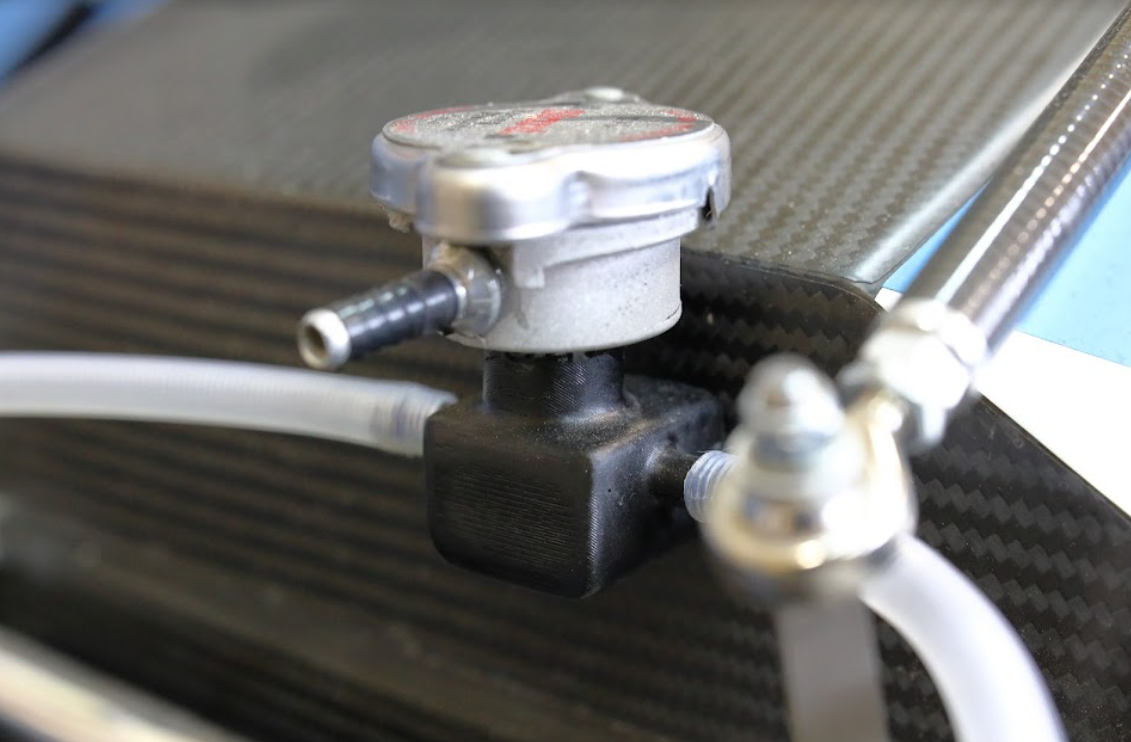 Here PUT Motorsport makes the comment about 3D printing brings to them:
3D printing has made prototyping a couple of times faster for us, we can try new ideas faster and sooner reach final designs without the help of external manufacturers.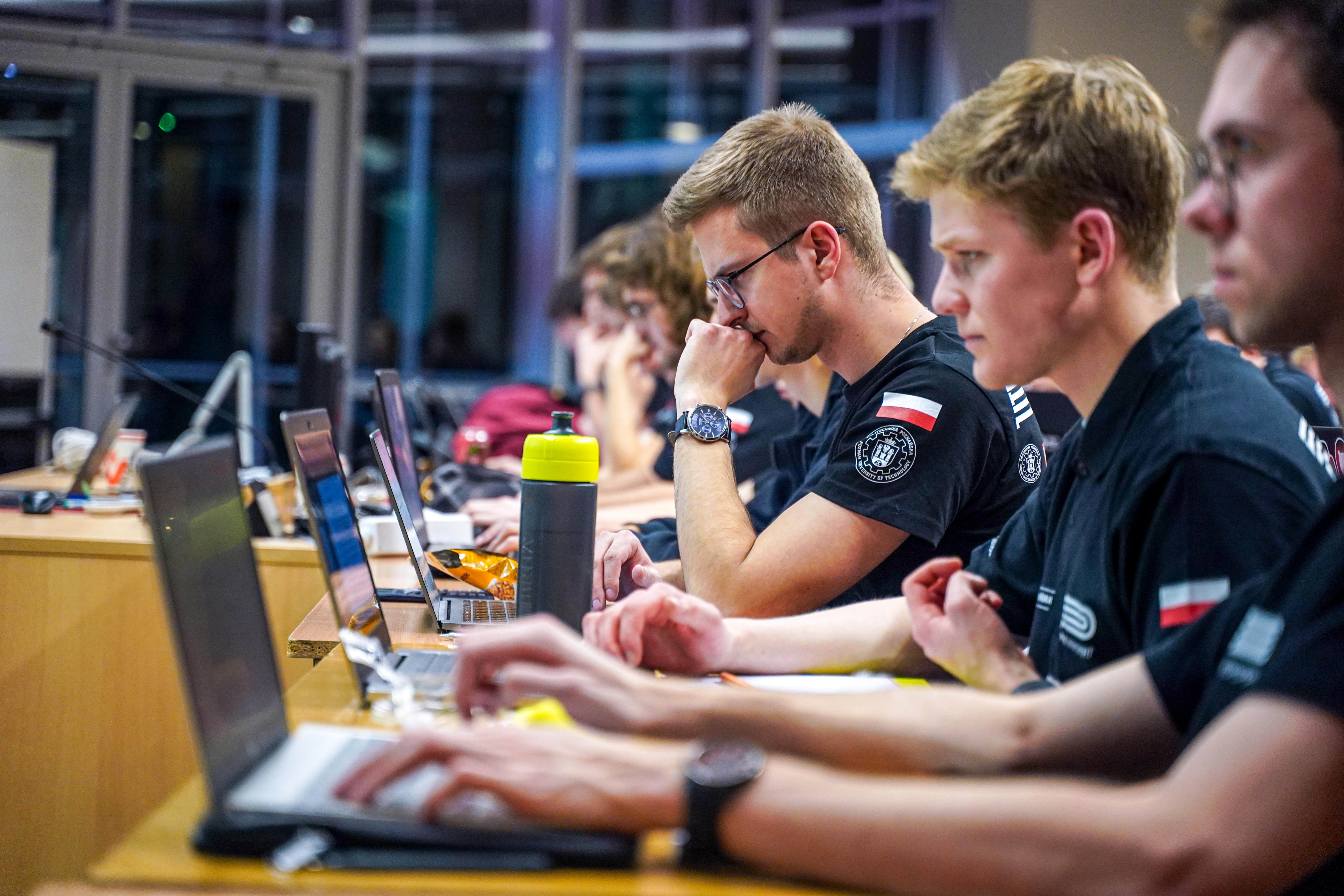 It is not the first show for Flashforge Guider IIs. In fact, dozens of manufacturers and teams choose Guider IIs as their production tool. Guider IIs is quite a high cost-performance in all filed industries. In the following Flashforge would like to list the 'battle result' of Guider IIs.
👉Case One: Automatic Industries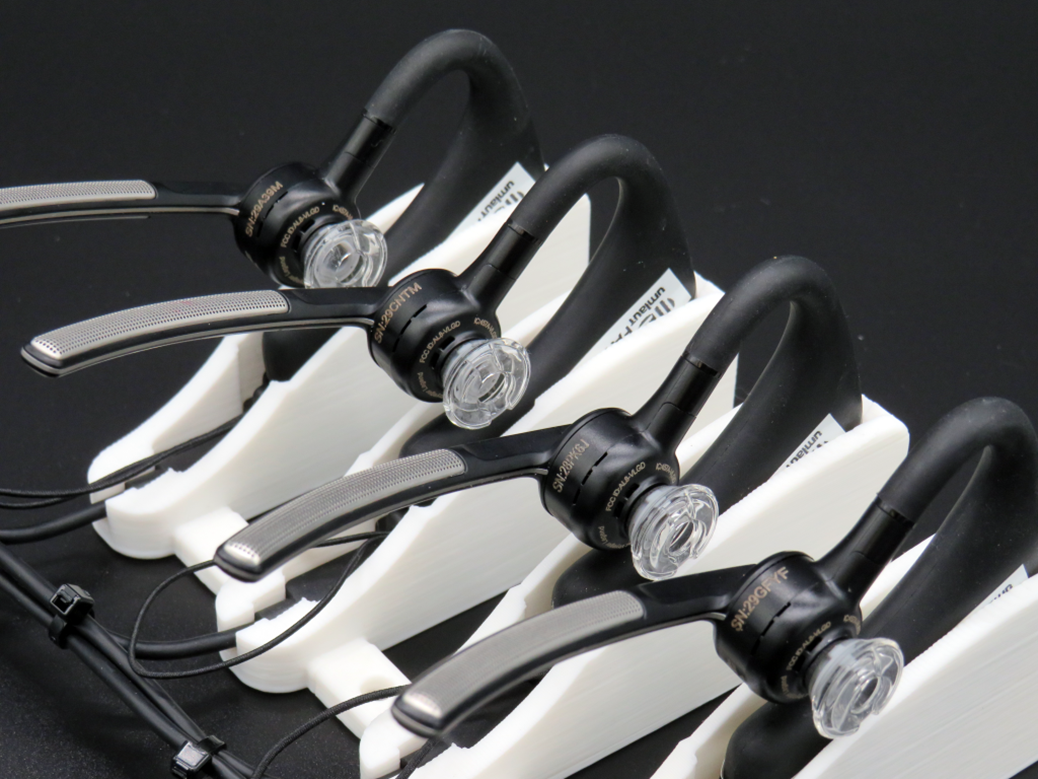 3D printing's character of highly customized level, Matthias and his company apply Guider IIs on special vehicles for both material variety and efficiency.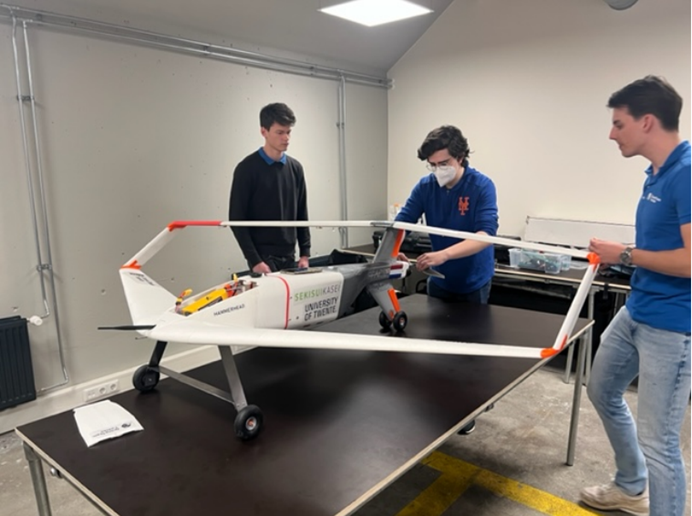 Flashforge and DroneTeam Twente now reached a corporation in Aerial UAS Challenge in 2022 . Flashforge supports one Guider IIs, the star 3D printer, to DroneTeam Twente for their 3D printing on the drones' parts.

👉Case Three: Furniture Customized Manufacturing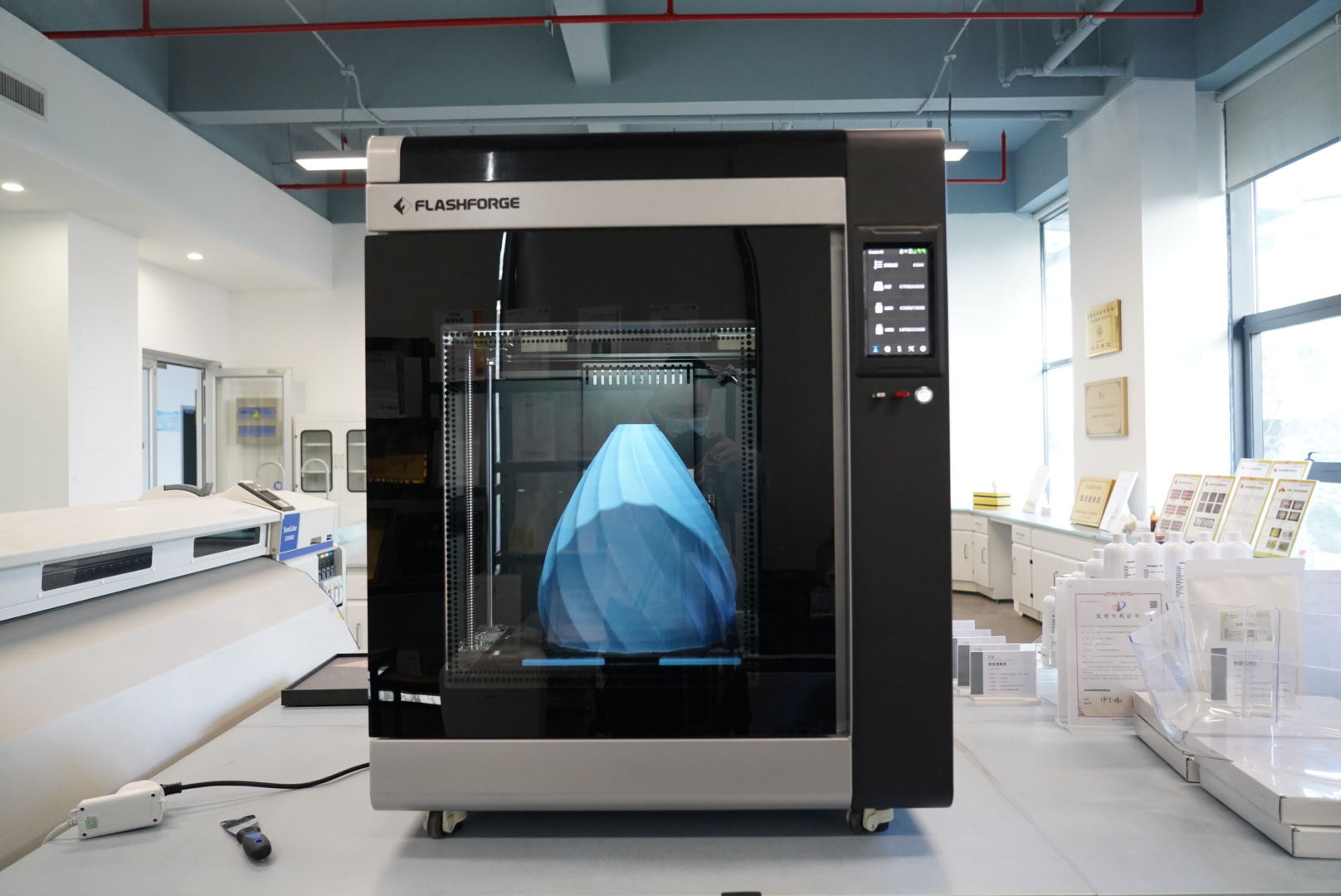 Guider 2S helps customized furniture manufacturer Kewan decrease the handover process time sharply. In the periodic practice, Kewan determined Guider 2S as the main force in the producing line in consideration of its outstanding stability in long-term producing (30-40h continuously).
In the End

Flashforge is willing to work with practitioners in emerging industries to explore the boundaries of 3D printing to the greatest extent possible. We have a professional solutions team to customize professional 3D printing solutions for the actual situation of the industry you are working in. If you are looking to transform your production or are interested in optimizing your production efficiency, please contact Flashforge at https://www.flashforge.com/contact-us
Currently, Flashforge 3D printer is on Christmas sale. For more sale information, visit 👉https://www.flashforgeshop.com/deals/christmas-sale