An independent auto repair company, Ludwig Degeling KFZ-Elektrodienst e.K, was born in 1953 in Germany and already been certified by Bosch Car Service in 1972. From 2000, it was devoted to supporting emergency vehicles for the police, fire company, urgent medical service, local airport, and other institutions.

Matthias, as the company's third boss generation, paid close attention to 3D printing technology. In 2019, Matthias figured out a gap between the weak capacity and strong demand in car customized market. He decided to bring Flashforge 3D printer Guider2s, in cooperating with the automobile manufacturer.
Limitation of Traditional Car Repairing Process
In car repairing, besides ordinary maintenance, customized refit requirements are ignored often. It is a huge market. Particularly for the public institutions' vehicles for special purposes.
Due to the integrated factors, such as product cost, efficiency, and complexity, the original manufacturer usually cannot fit all these customized requirements. Therefore, these customized requirements usually need to be finished by the auto repair company.
'Usually, we do one-off refit work. Because of refit requirement's particularity, accessories are always unique.' Matthias said, 'according to our cases before, customers came up some requirements, which is significant for our company to meet all these needs. 3D printing is a strong tool for eliminating traditional manufacture's drawbacks: long produce-term and high cost. Through 3D printing, we can cover most customers' requirements.

Advantages of 3D Printing in Car Repair and Refit
'Obviously, the advantage is the less time. Moreover, all processes can be finished inside the company. In the past, even though the blueprint has been finished by the company, we still need to bring it to the manufacturer and make the sample. Wait time of producing and shipping decrease efficiency.' Mattias then introduces his new machine, 'By using Guider 2s, we can directly produce original-size accessories after the test print.'
Evidently, comparing to the traditional repair process, 3D print technology turns car repair and refit processes more controllable. Three factors:1) convenient design and test, 2)lower cost, 3)higher efficiency, accelerate speedy handover.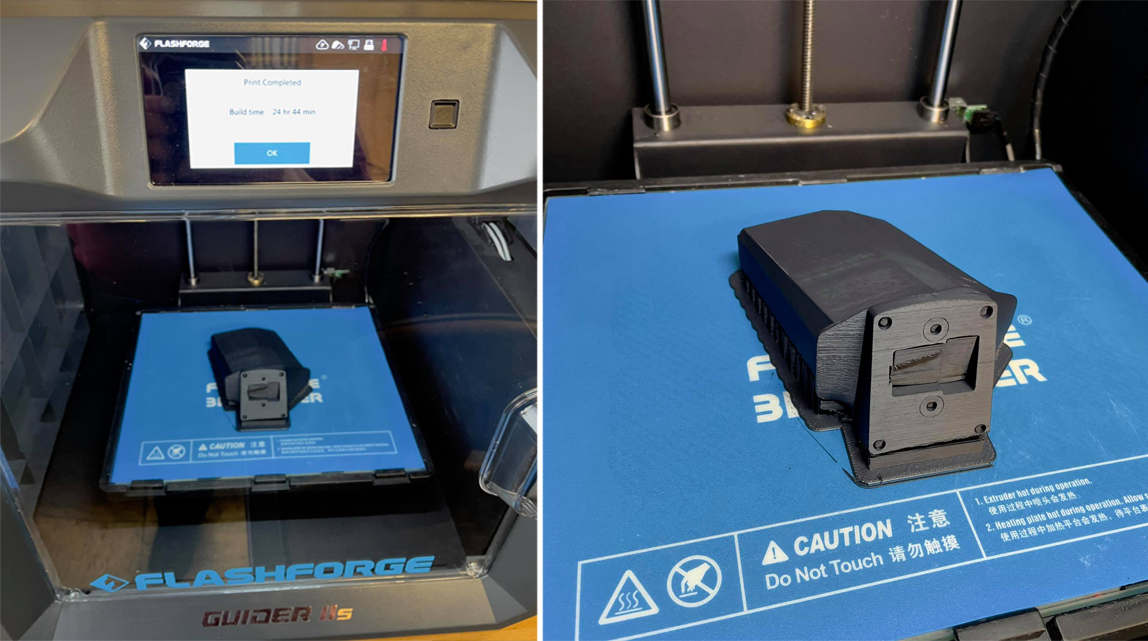 Application Process of 3D Print
As we already acknowledged, before designing the refit accessories, Mattias usually contacts the manufacturer to gain the accessories' original CAD data after receiving the customer's requirement.
'For instance, after receiving the CAD date from Mercedes, I will use Autodesk Fusion to adjust and build the needed accessories. Then, data will be transformed into st1 form and sent to Guider2s to print. Due to the high efficiency of the 3D printer, it becomes the first choice to examine the accessory's suitability. The final edition could be finished after repeating tests.
However, Degeling company sometimes cannot easily gain the original 3D data due to the unwillingness or data-lack of the manufacturer. Hence, Degeling introduced a 3D scanner to accomplish the whole application process.
There are 6 steps: 1)3D scan of original car accessories, 2) gain the original 3D data, 3) redesign accessories as requirements, 4) print and adjust the sample, 5) confirm the final edition, 6) installation.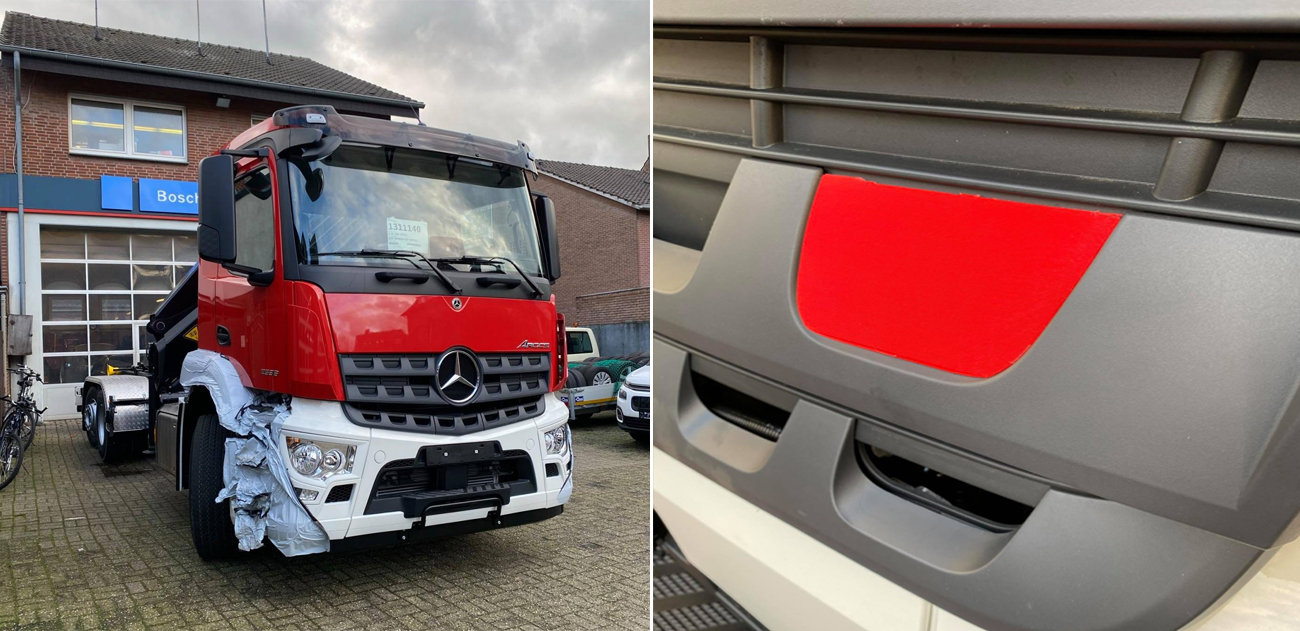 Stable Output and Choice of Material
3D printing is not only used in sample printing but the finished product is also accomplished by a 3D printer. The choice of material becomes an important problem. Degeling chooses different materials by the types of productions.
During the repeating tests, the ASA brand we chose to change into Ultrafuse from BASF. The result of higher price is the zero-problem process.' Mattias said, Thanks to Flashforge Guider 2s's stability, I could recover this tough task.'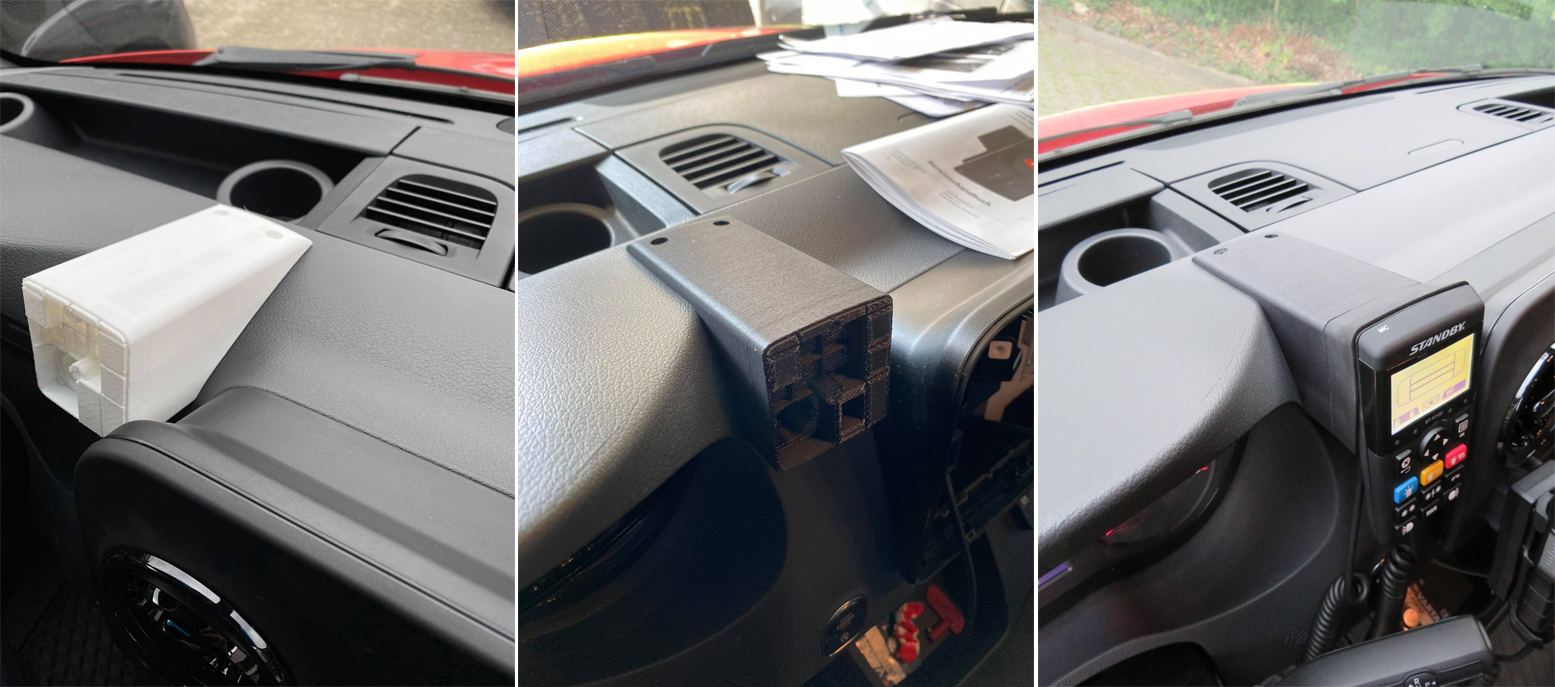 Flashforge Guider 2s is reputed for handling Degeling's car refit cases successfully. With the increasing depth of 3D printer's application, Flashforge believed more users will concentrate on detailed industry segmentation. Flashforge is looking forward to more 3D printer's practical applications in all industry improvements.
Besides Guider 2s mentioned above, Flashforge runs various industrial 3D printer series. Creator series, Hunter Series, and Focus 8.9. Machines with different characters adopt multiple working environments and requirements. Click here for ALL Falashforge industrial 3D printers.