March is the beginning of spring in the northern hemisphere, while the beginning of autumn is in the southern hemisphere. One is for reviving; another is for resting. Flashforge prepares an activity to celebrate the two peaceful seasons. Decorate life with seasonal things. Maybe a piece of leaf, or a flower waiting to glow. Record it with your 3D printer and keep the memory of this season in your gallery forever.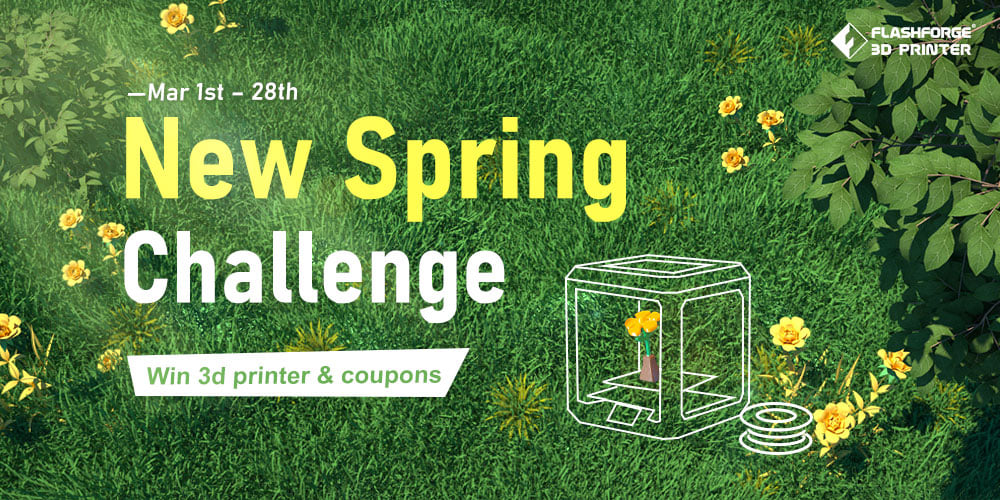 Is there any seasonal edition you want to share? Take part in ##ffnewspring and enjoy the spring limit activity. Whether to welcome the upcoming spring or the harvest in autumn, Flashforge would like to do it with you.
For the activity, and the beginning season for 2022. Flashforge prepares a totally different prize mode. The first prize is a blind box with a mysterious 3D printer, one of the most popular methods. The 2nd & 3rd prizes will be randomly picked up by wheels frame. The 2nd winner gets a value $100 coupon, the 3rd winner gets a value $50 coupon.
Here we are going to present some creative craft from our Flashforge genius users!
@ Rodney Davis Jr. 【79likes& 85 comments】
By Voxelab Aquila
Who all in the group are dog lovers?
Flexi lizard done on the Aquila!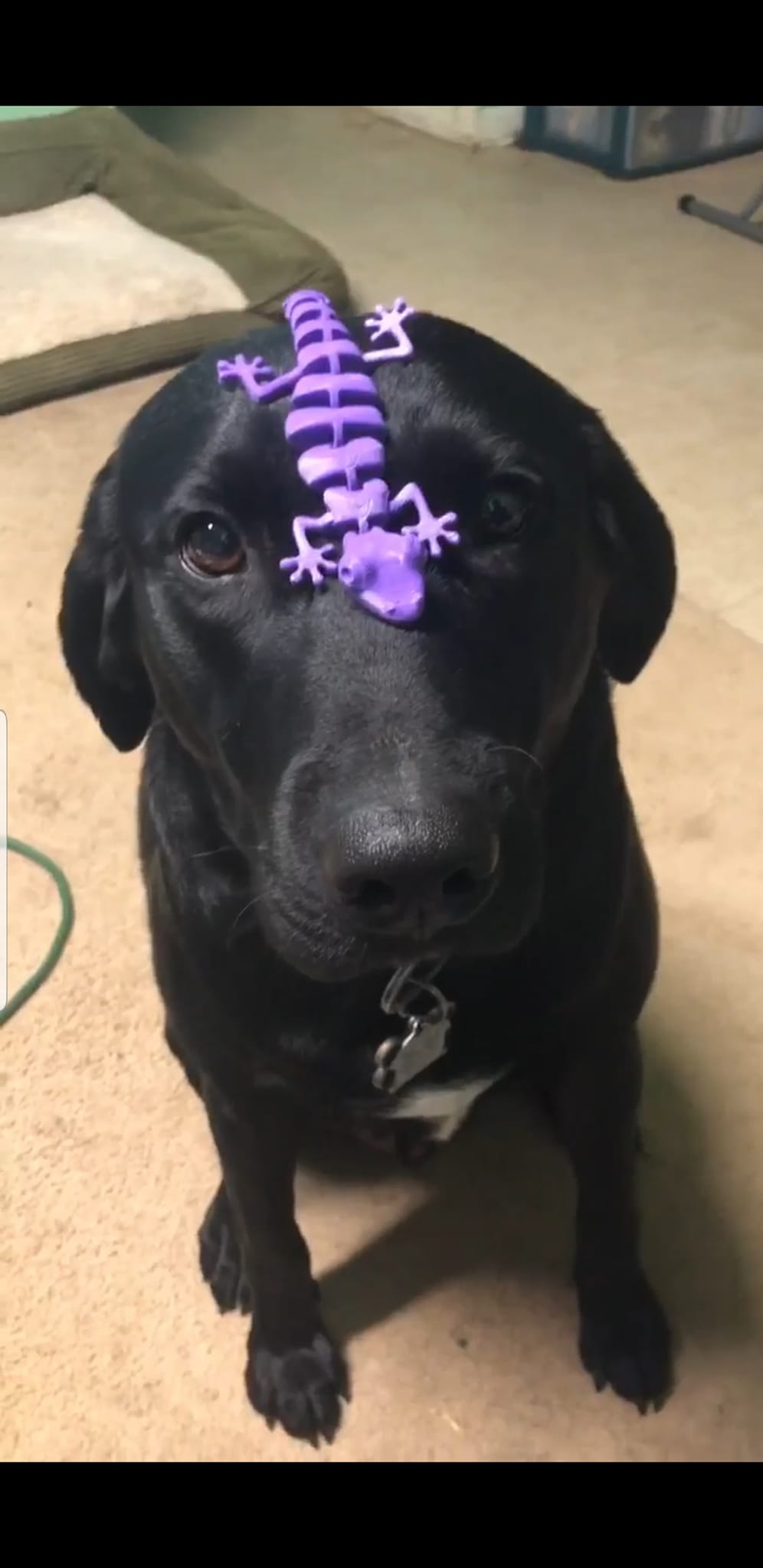 @ Stephen Argent 【47likes & 7comments】
By Flashforge Finder
I've been printing lots of Large Brick Flowers on my Flashforge Finder using designs by glx0711 on ThingiVerse - I decide that for #ffnewspring I needed to create a Daffodil Mod Kit. I created the trumpet and 90degree stem adapter 9to get the classic daffodil bend) using TinkerCad - my first ever attempt at making my own model. I'm really pleased with the results, especially as my dog ate all my real daffodils in the garden (she's okay, but sitting on the naughty step)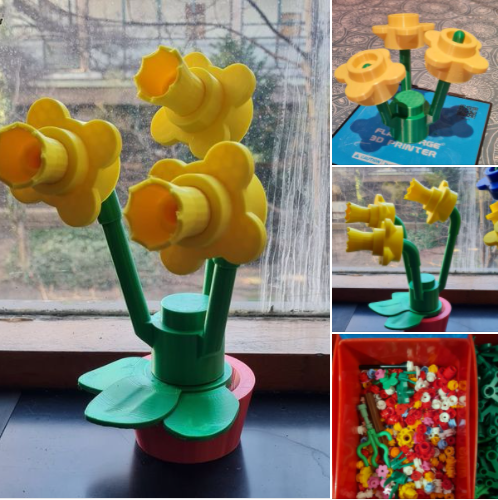 @ Alexander Masla 【15likes & 6comments】
By Flashforge Adventurer 4
What I like to think about when spring comes is finally putting on the sunglasses to enjoy the beautiful Weather and the sun!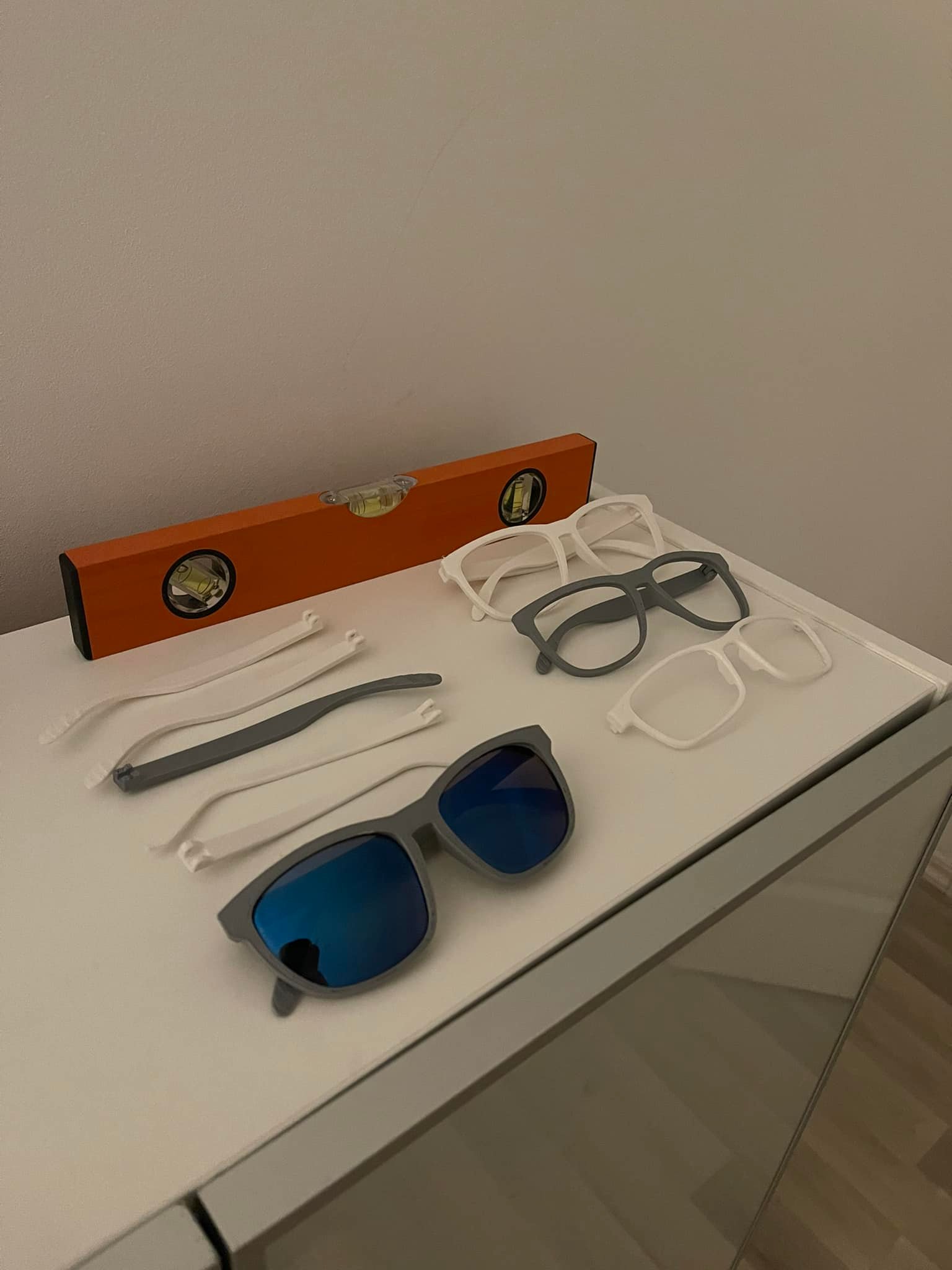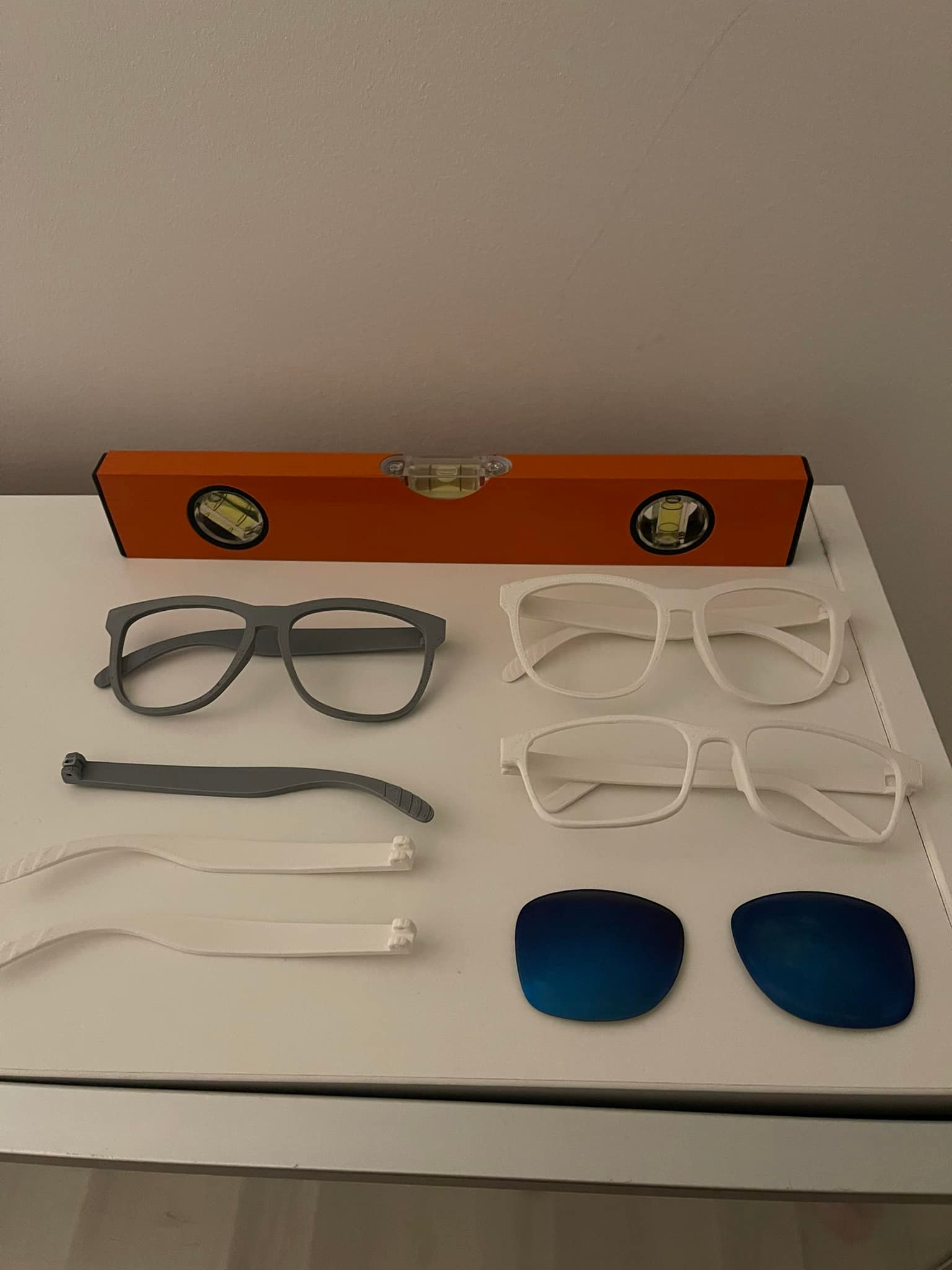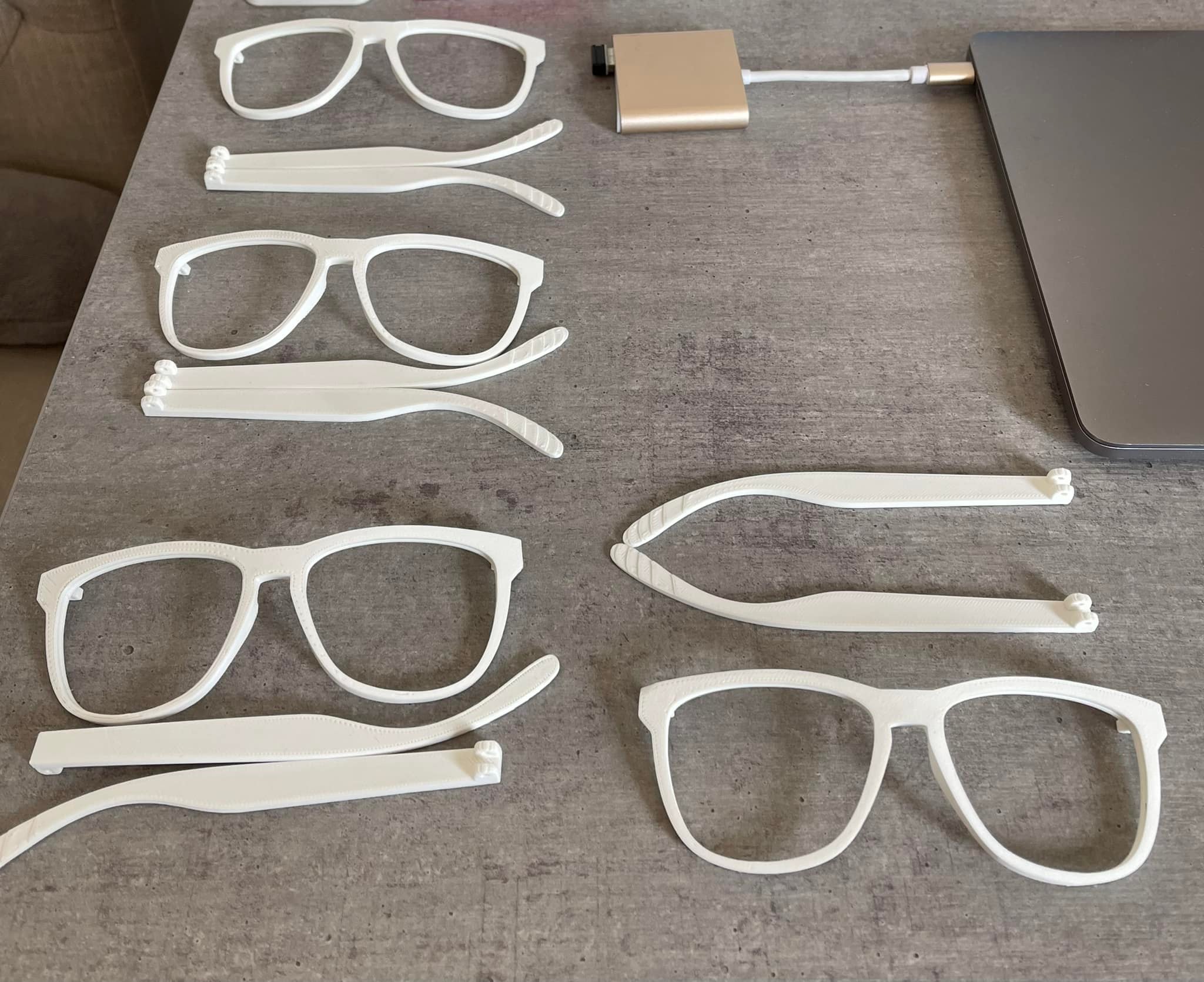 @ Amber Drubbel 【24likes & 2 comments】
Lets face it, sometimes you gotta vase it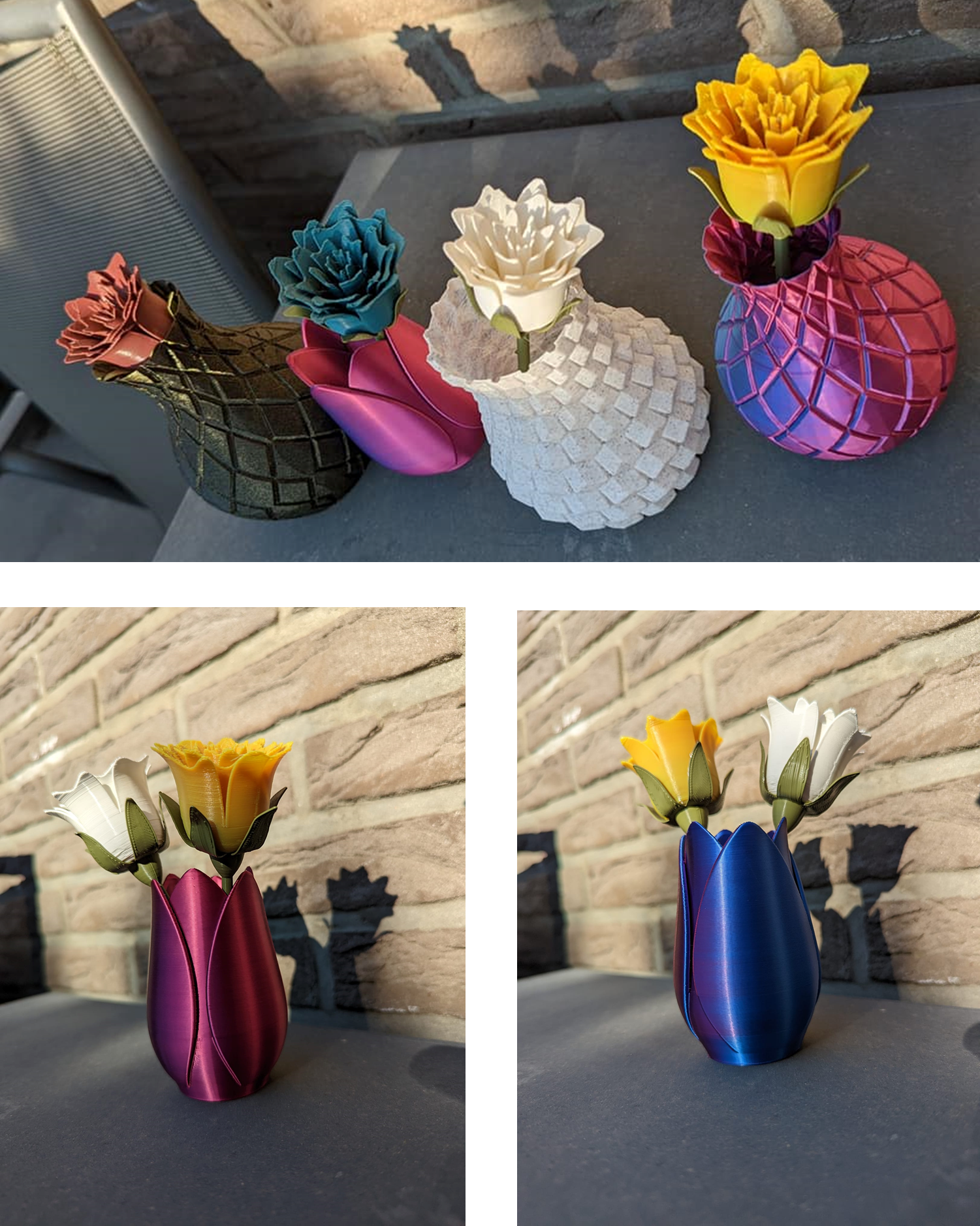 @ Samantha Ward-Miller 【39 likes & 11 comments 】
By Flashforge Adventurer 4 and Creator Pro 2
A 'little' project I have been working on for my daughter's room...with her endorsement as well 🥰 A nice way to decorate this #ffnewspring
Some tweaks are needed to become perfect, but I'm so impressed with it as a first proper attempt!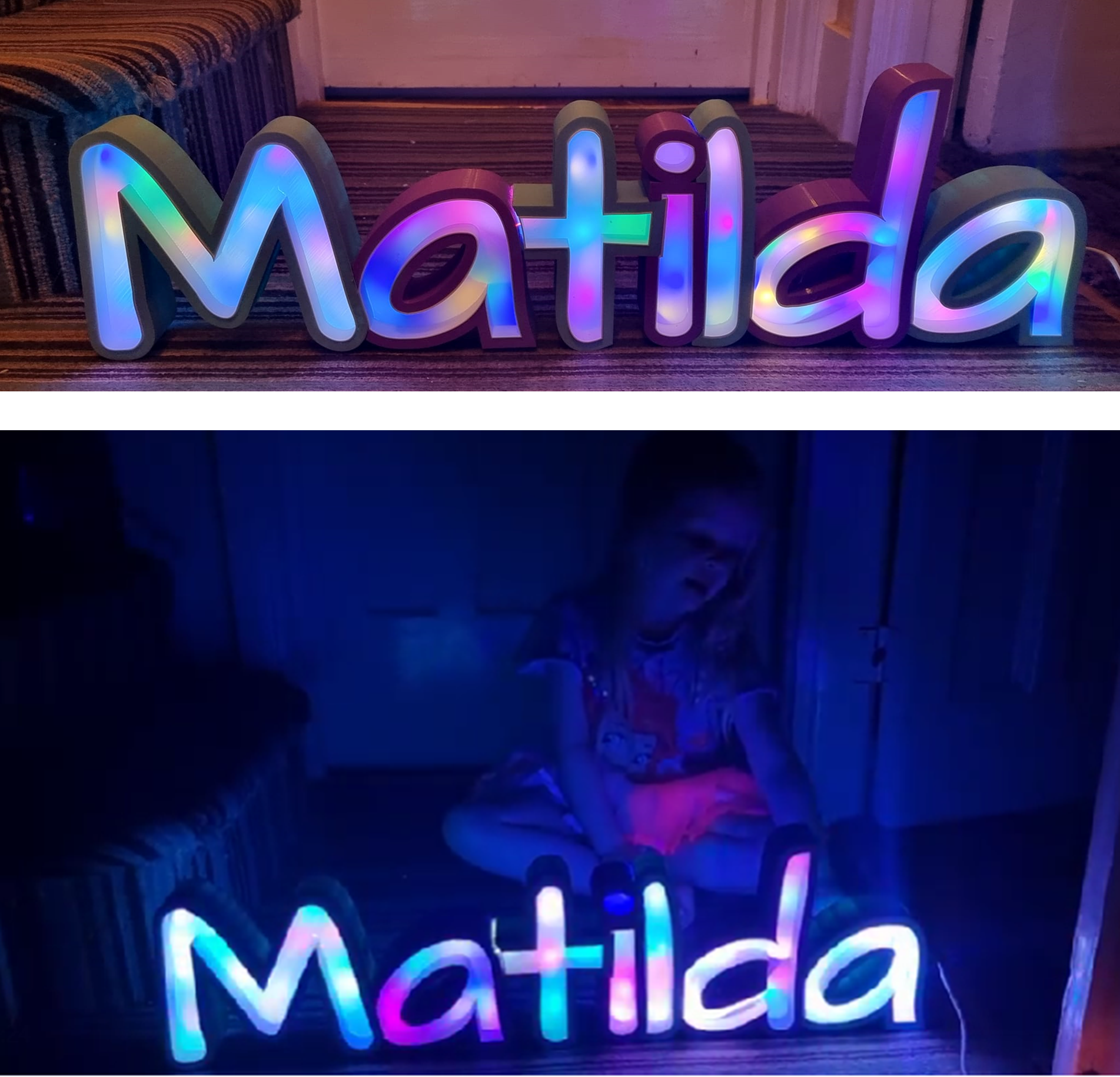 @ James Lano 【39likes & 7 comments】
By Creator Pro.
When I think of spring it reminds me of flowers! This is my springtime gift to all of you! Print yourself one so your house or office will be more vibrant this spring! This is a Hibiscus flower that I designed, and a vase to compliment it. I hope everyone enjoys and if you print one up definitely post a pic so I can see what it looks like in your favorite colors! Also, the vase should be fine if used with actual plants, i didnt put a drain hole in the bottom since it was for this flower, but I can always add one if you want and add it to thingiverse so you can use it with a real plant.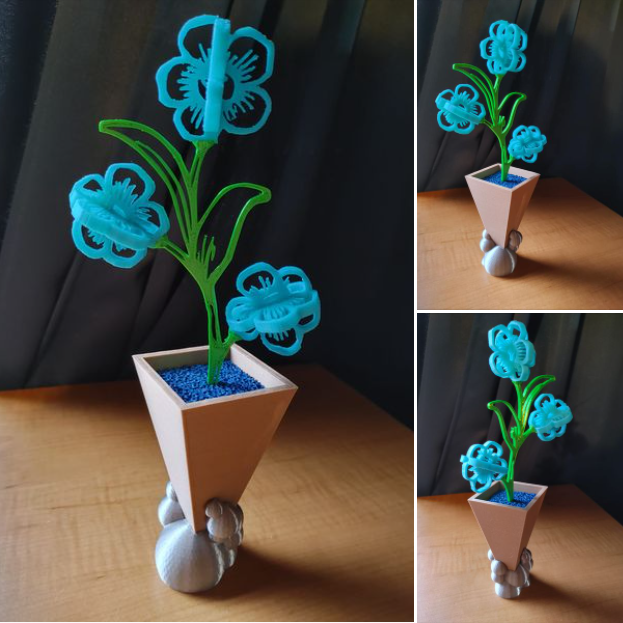 @Chad Verzosa 【7likes】
By Flashforge Adventurer 3
I wanted to decorate my desk for spring with plants. But since I don't always get ample light in my office, I decided to create a succulent planter that also works as a Bluetooth speaker!
This succulent planter was created with the Flashforge Adventurer 3 Lite. #ffnewspring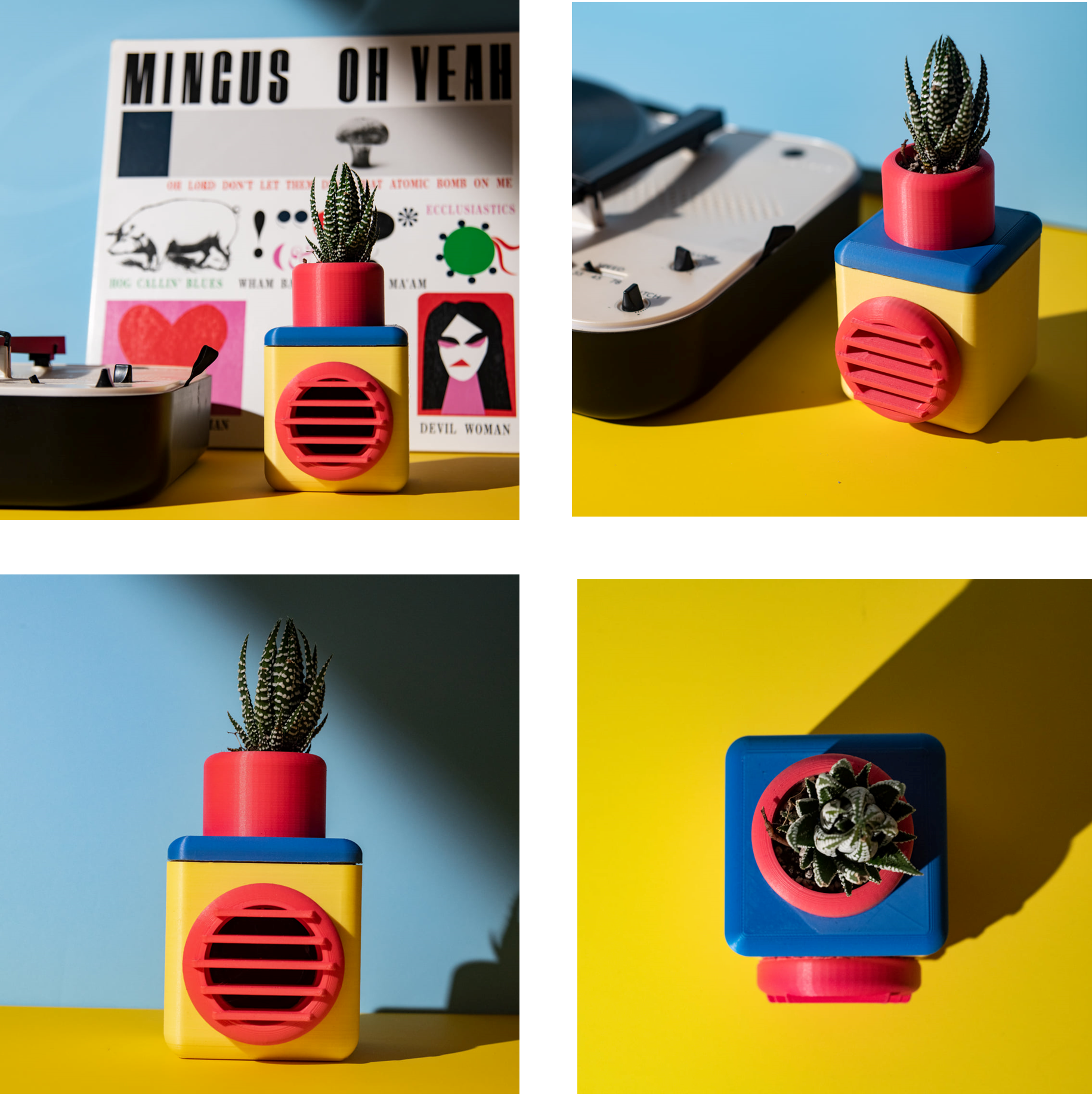 @Corey Marchetti 【12likes】
By Flashforge Adventurer 3
Designed a Baby Chick shelf sitter for the Spring! I printed all the parts on a FlashForge Adventurer 3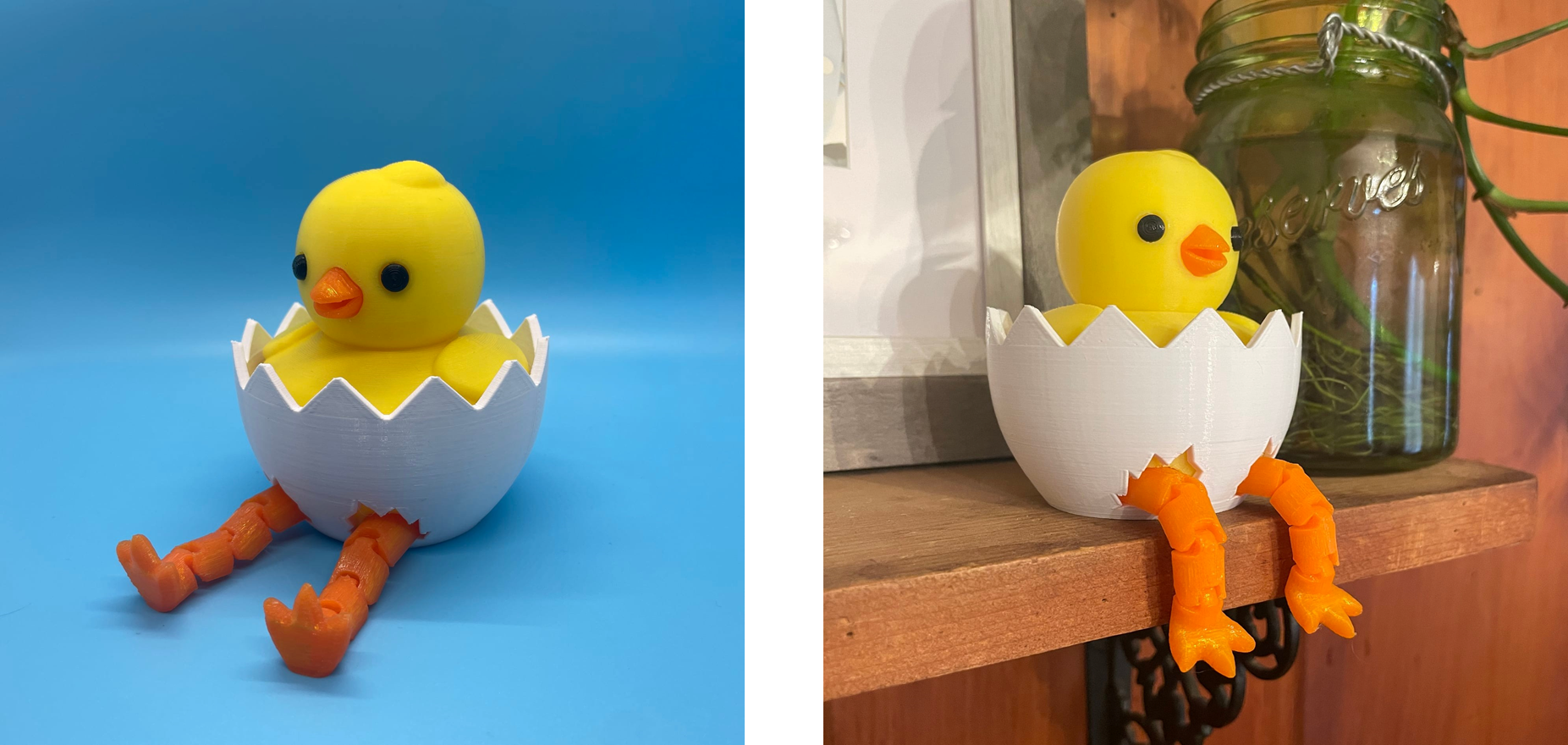 @Nev Rowley 【9likes & 2 comments】
By Flashforge Adventurer 3
Spring here in Wales = Daffodils and Lambs!
... and seeing as I didn't have any green or yellow filament, sheep it is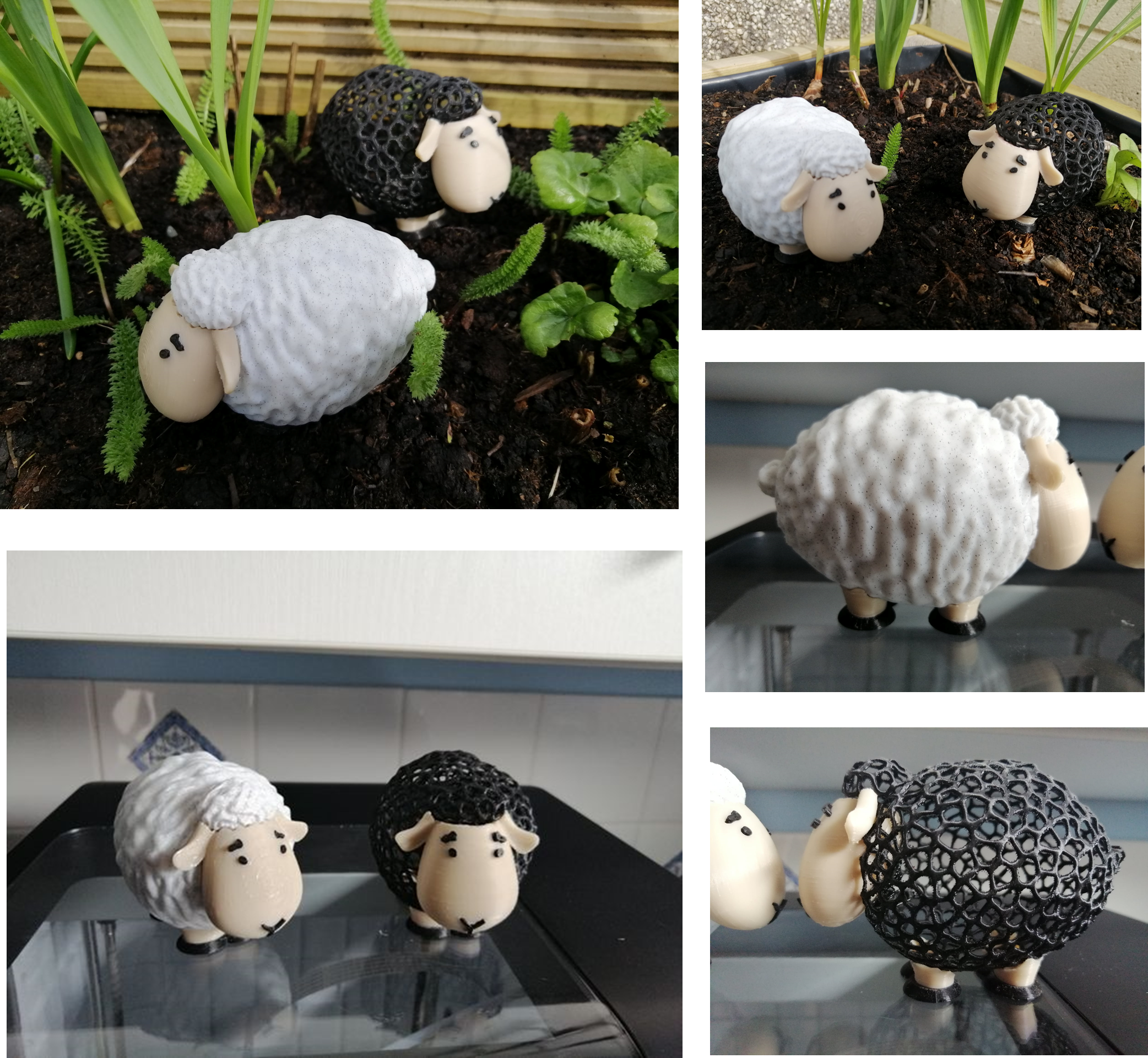 @ Gilberto Morales 【8likes】
By Voxelab Aquila
Trying out the multi-filament printing technique on my Aquila S2, I managed to get a spring landscape to decorate my workstation
@ Sara Kelleher 【56likes & 5 comments】
By Flashforge Creator 3
I designed this spring themed carousel in fusion 360 and printed it on my creator3.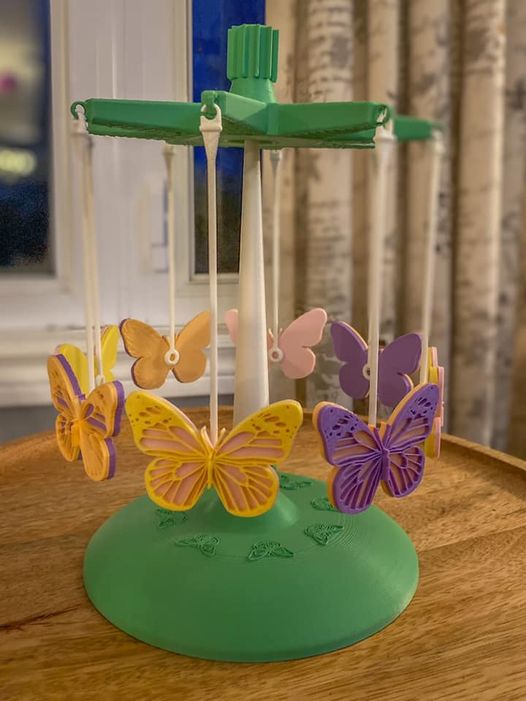 @ Cheryl Lall 【22likes & 10 comments】
Finished the second set of my project! I can't decide which one to do next though!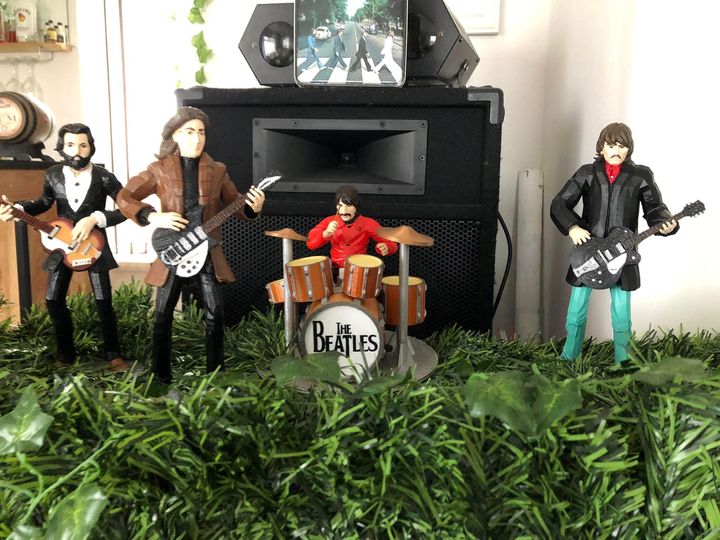 @ Cheryl Lall 【12likes】
By Flashforge Guider 2 and Voxelab Aries
Here's my entry for the spring event! All printed on my guider 2 and Voxelab Aries.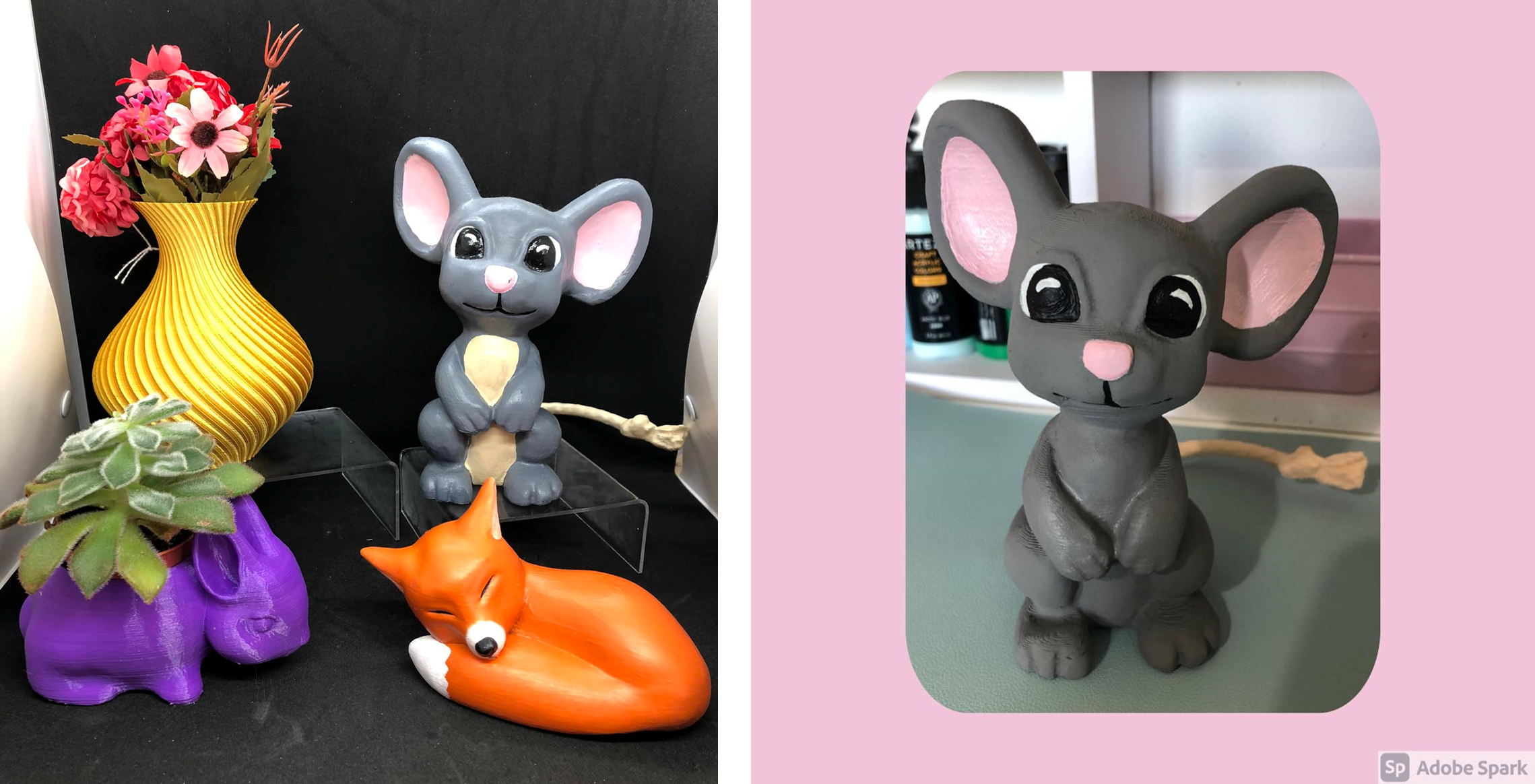 In total we got 29 posts about ##ffnewspring from Due to the limit of length, we cannot present all the users' projects. In fact, after viewing all these amazing works, Flashforge feels the power of spring: the passionate vigor and the inspiration. That is the gift from nature, and saved by Flashforge 3D printer.
Flashforge holds 3D printing activities monthly and prepares abundant prizes. Join Flashforge official user group on Facebook and participate in our upcoming activity!