After collecting Creator 3 users' feedback questionnaires, Flashforeg group figured out some problems that nearly all users are dealing with:
Operational Problem
*Leveling system is less sensitive and Sensor is easily false trigger
*Leveling unstable caused printing false
*Need a more manual adjustment
Inner Demand
*Failure printing wastes time and filament
*Invalid adjustment cannot print the desirable project
*Cannot print big-scale project

In the completely updated Creator series: Creator 3 Pro, almost all the features have been developed further to cover higher requirements: More accurate, more effective, and faster. Also, the industrial machine is built on more than just two simple words. Two characters, IDEX and dual extruder are also Creator 3 Pro's inherence.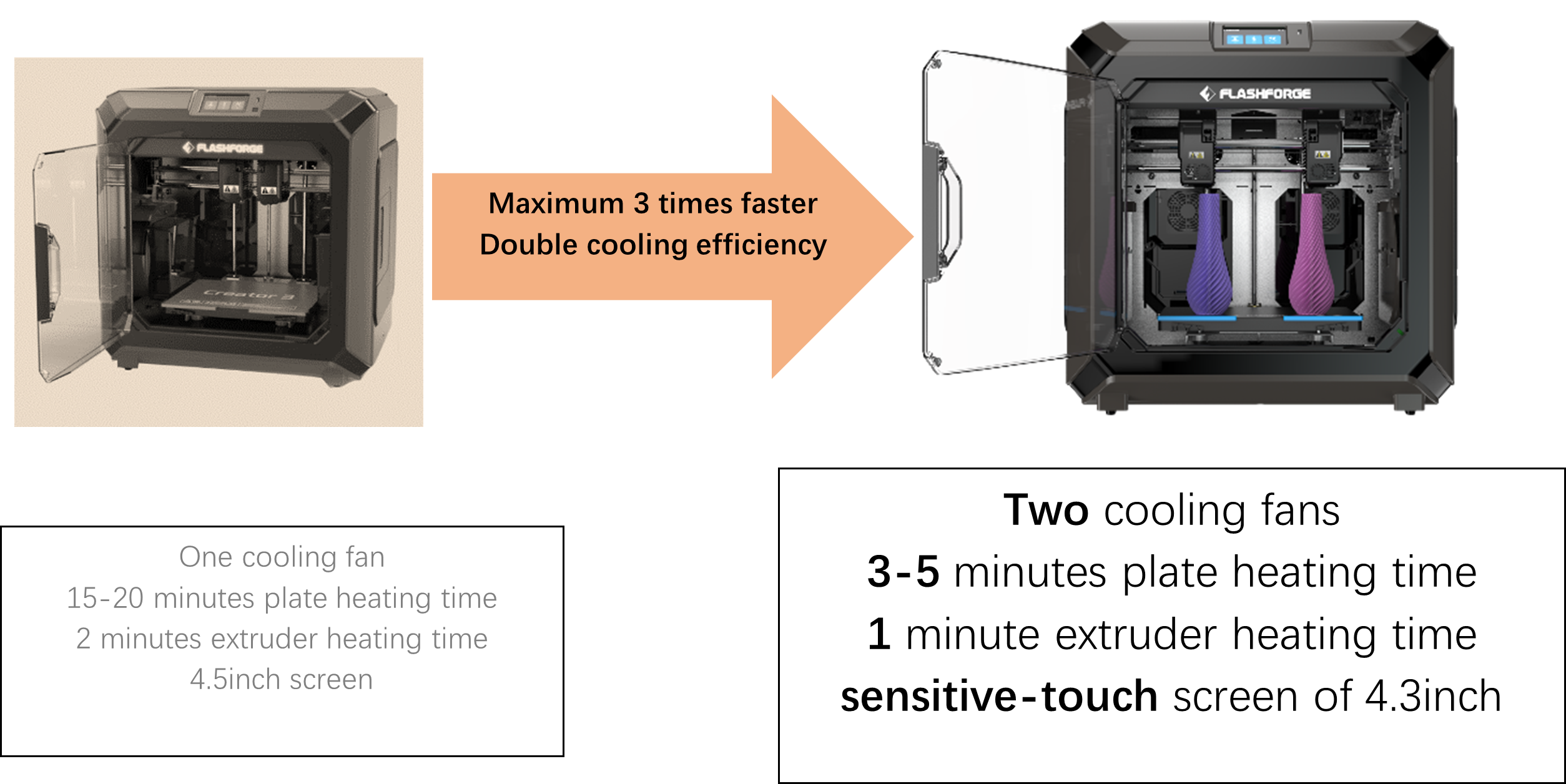 More than the two improvements above, Flashforge concerns and optimizes Creator 3 Pro in the following 4 traits, which make Creator 3 Pro different from other 3D printers. Those 4 factors are the reasons why you should upgrade your 3D printer.

Get rid of the storage card's limitation, only with WIFI or USB. Instant working in large-scale production.


Leveling assistance minimizes even the tiny error in manual work. Algorithmic and mechanical controlling ensure the fewest mistakes.


Enclosed and constant-temperature printing environment and stabilizes the production from low temperature and dust. Meanwhile, reducing the model's thermal contraction in the printing process.

Flexible magnetic soft steel plate platform improves convenient operation. Whatever large or tiny production could be easily removed.
To meet the multiple demands as much as possible, Flashforge offers 6 types of nozzles for Creator 3 Pro, which match nearly all filament in total. The printer is equipped with a 0.4mm stainless steel nozzle by default. you can additionally purchase other stainless-steel nozzles and carbon steel nozzles, ranging from 0.4mm to 0.8mm, to personalize your own machine with the required components.

Double extruders make printing flexible and progressive. Three modes of printing make efficiency-doubled possible. Dual-color mode, duplicate mode, and mirror mode highly expand the producing methods.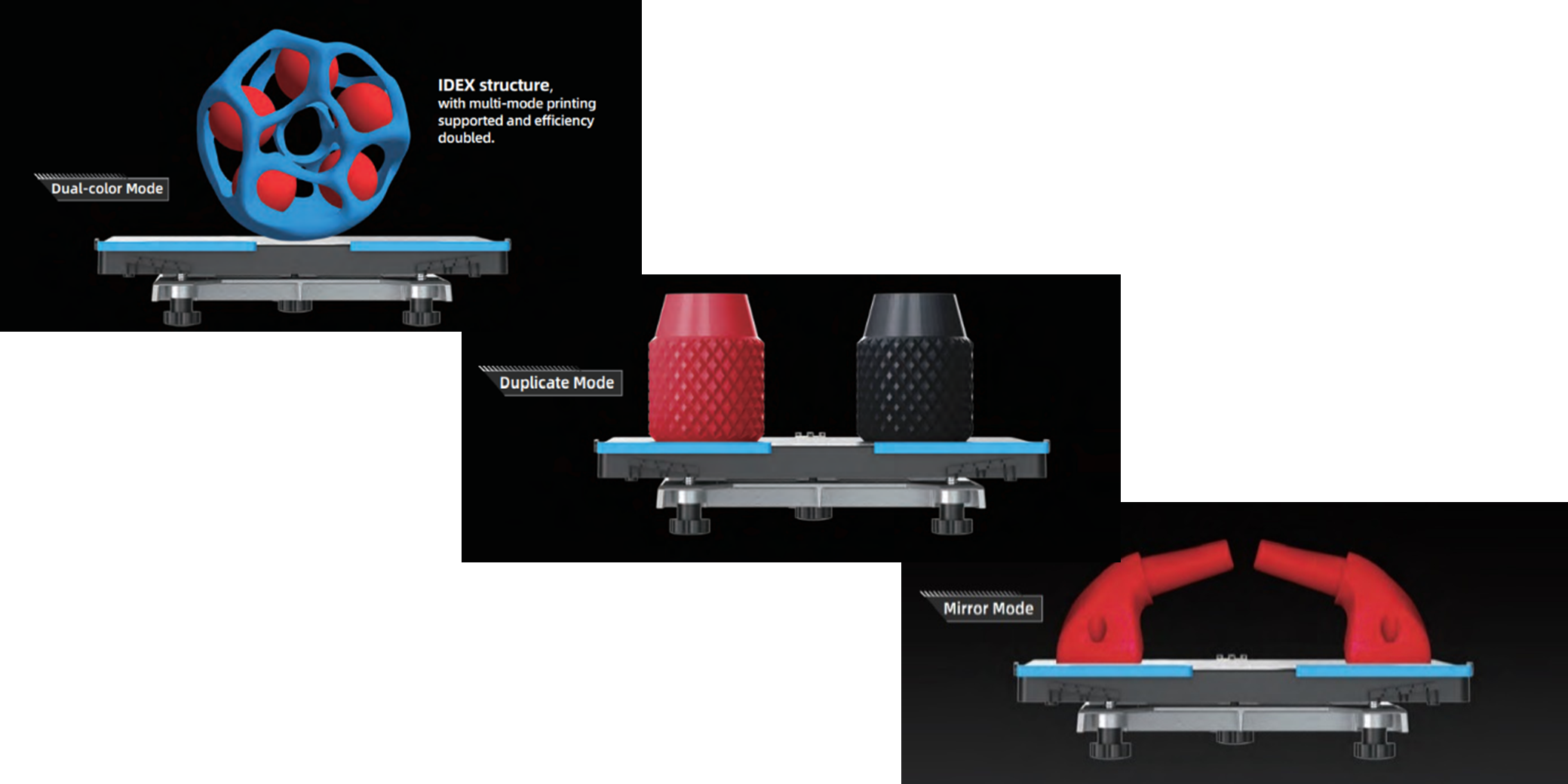 Besides the functions above. Flashforge developed serial functions to optimize the user experience and enriched the enjoyment to a great extent.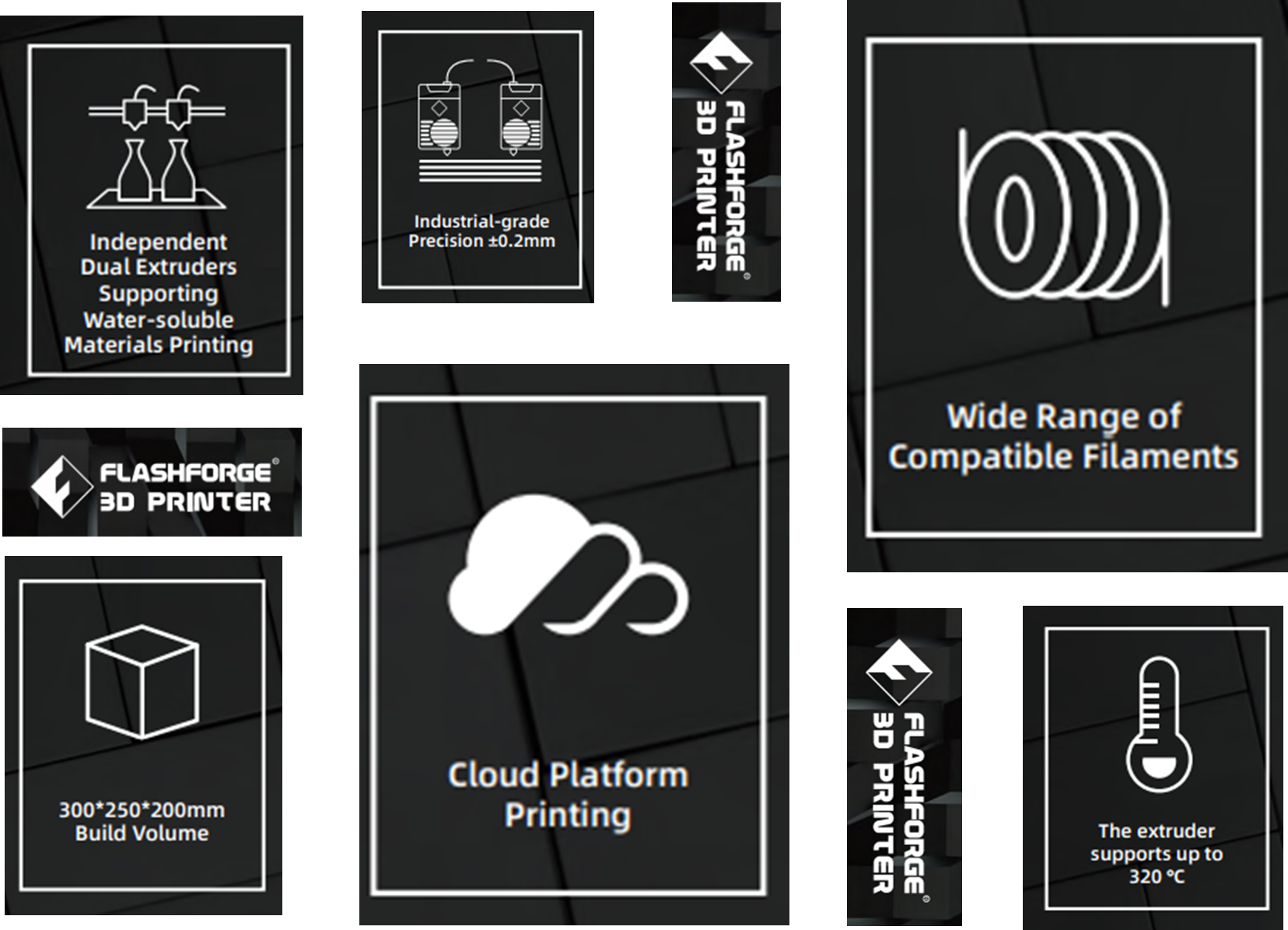 In the end, Flashforge welcomes all the comments about our products. We concern about the machine, concern about the user experience. Thanks to our users, the machine could be always on the way to improving. If you have any confusion in operating, please feel free to contact us on this page.
If you are inquiring for more details about Creator 3 Pro, please visit this page. Need a custom quotation? We're only an email away!