For some 3D printing fevers, the first time they meet 3D printing is through magazines, TV shows, or streaming. Howeverer, Phil Arntzen gives us a completely different answer: To save money.
Start the 'Space Trip' by 3D printing

During his teenage time, Phil found an interest in rockets. Since then, he has never forgotten this dream. After being equipped with a 3D printer, Phil launched his plan in rocket modeling.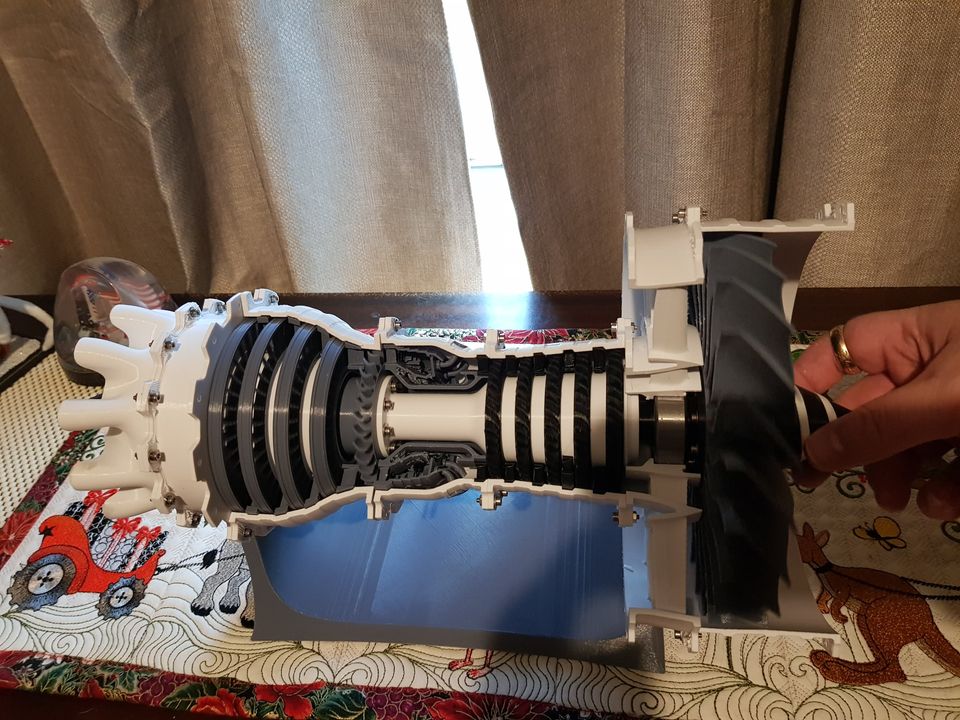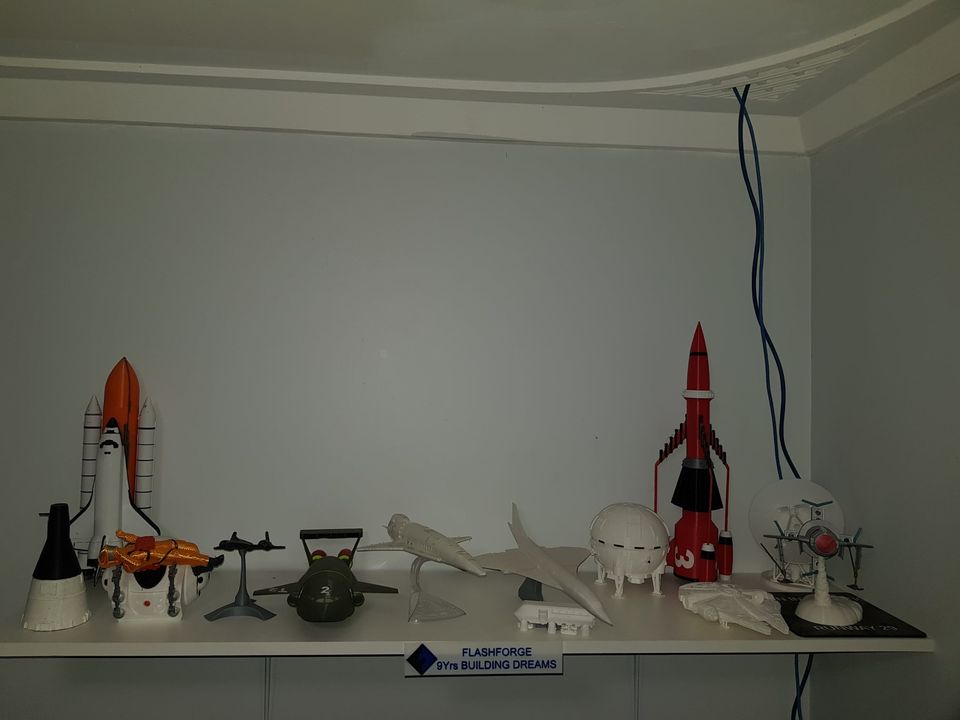 Phil gains quite such fun in the process. To contain the proper printing size, after an abundant survey Phil decided to pick Flashforge Creator 3, which fits the bill and does what other 3D printers could not do at the same time. The bigger, the better, the twice efficiency, that is what Creator 3 brings to 3D printing.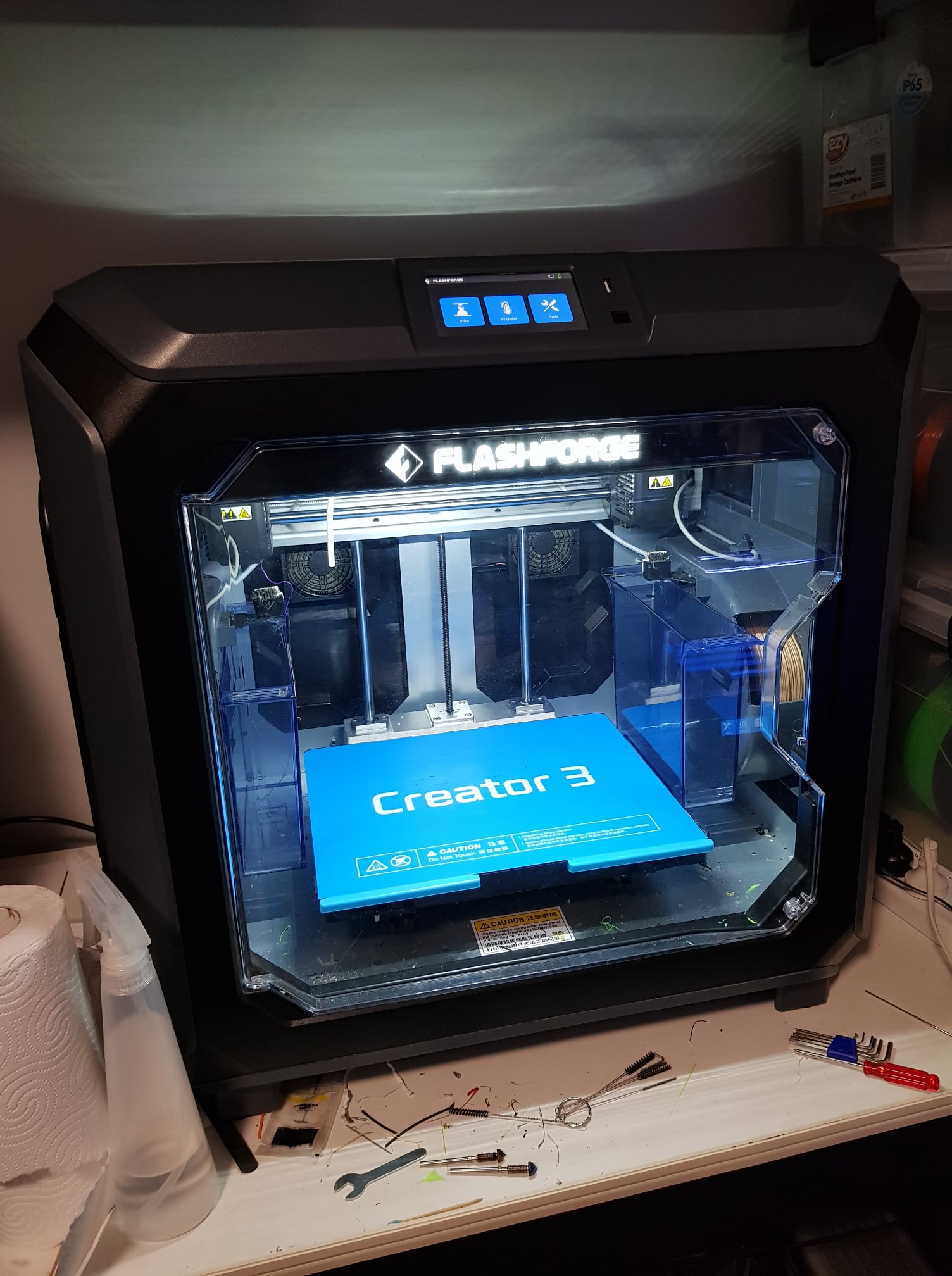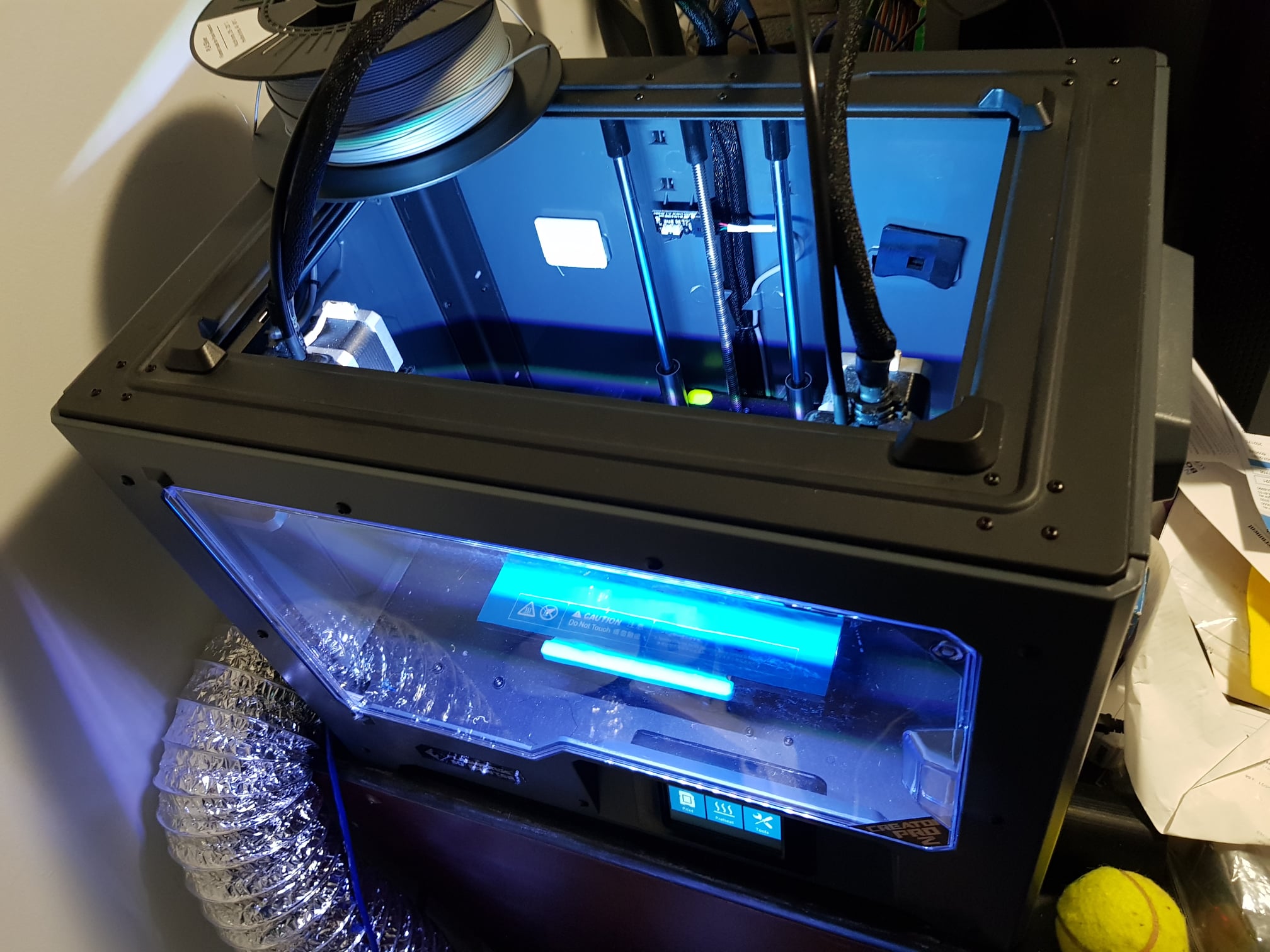 Phil never stops completing his creative craft. And the Space theme model printing continues. The Mercury, Gemini, and Apollo Rockets series have been joined with Spacex and Russian Rockets. A Buran (Russian Space Shuttle) and maybe an Antinov AN225 may come next.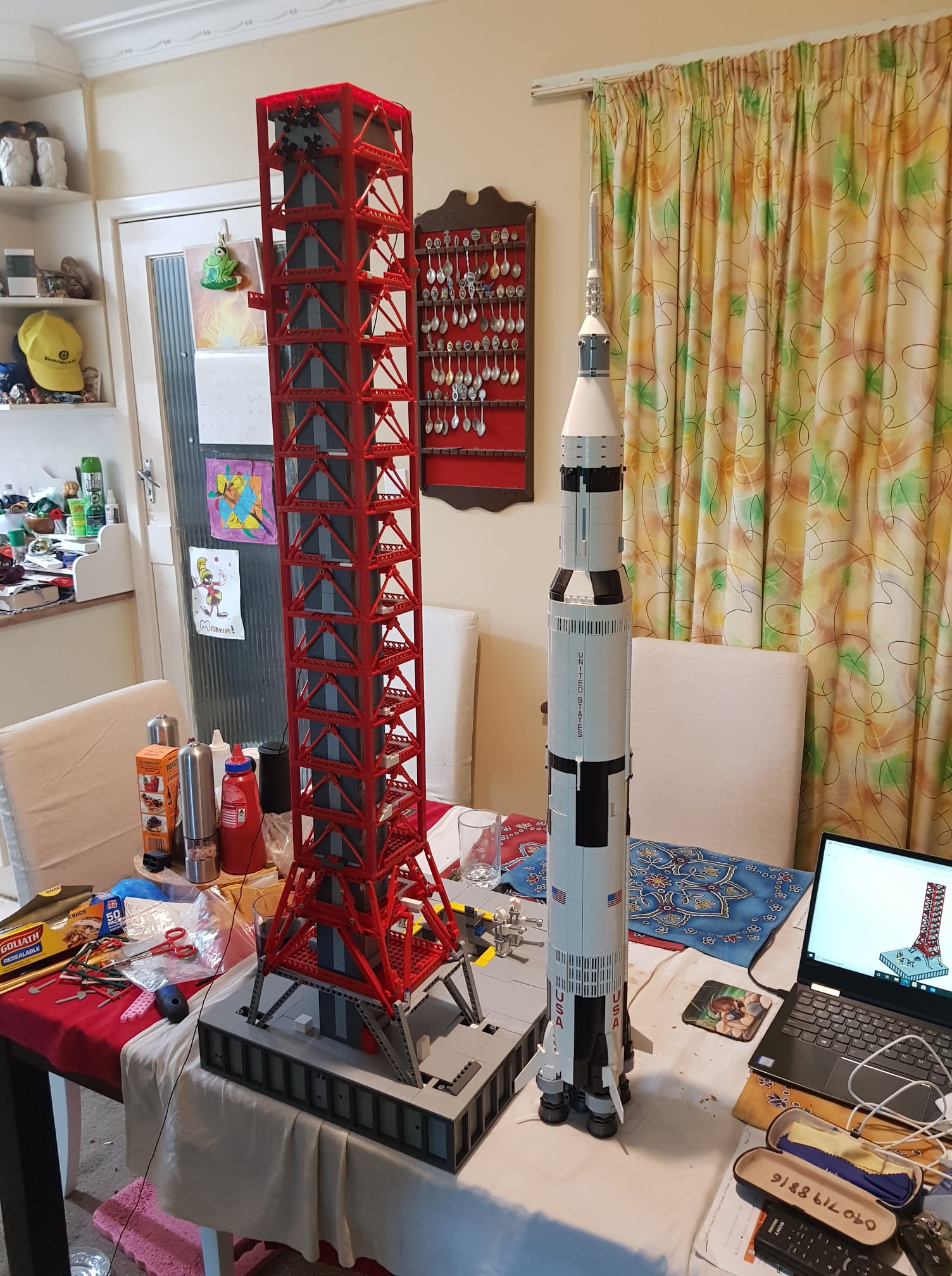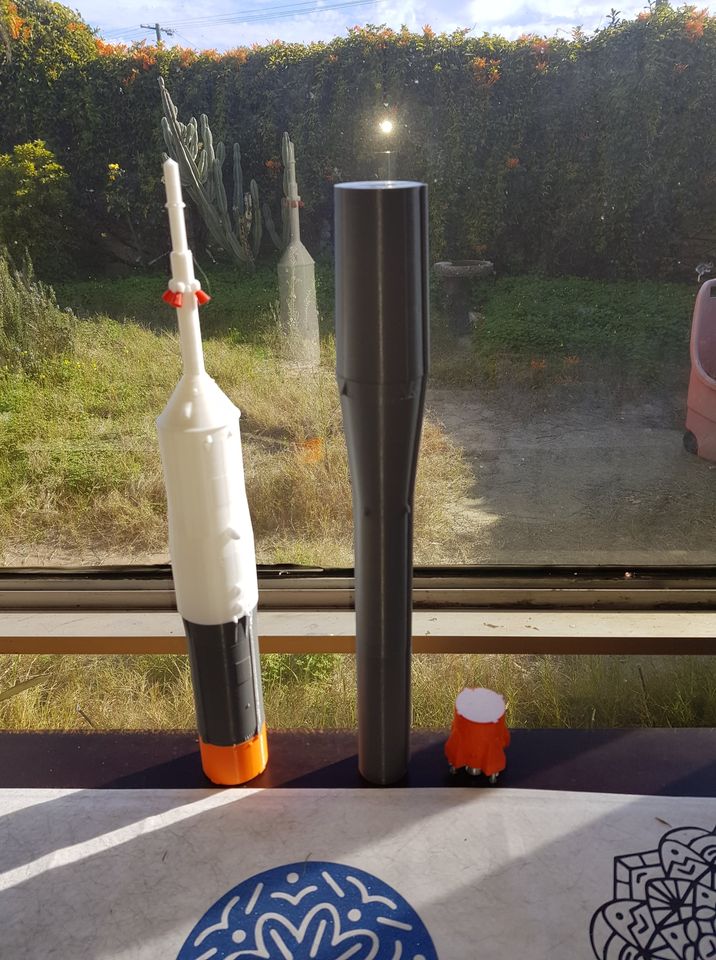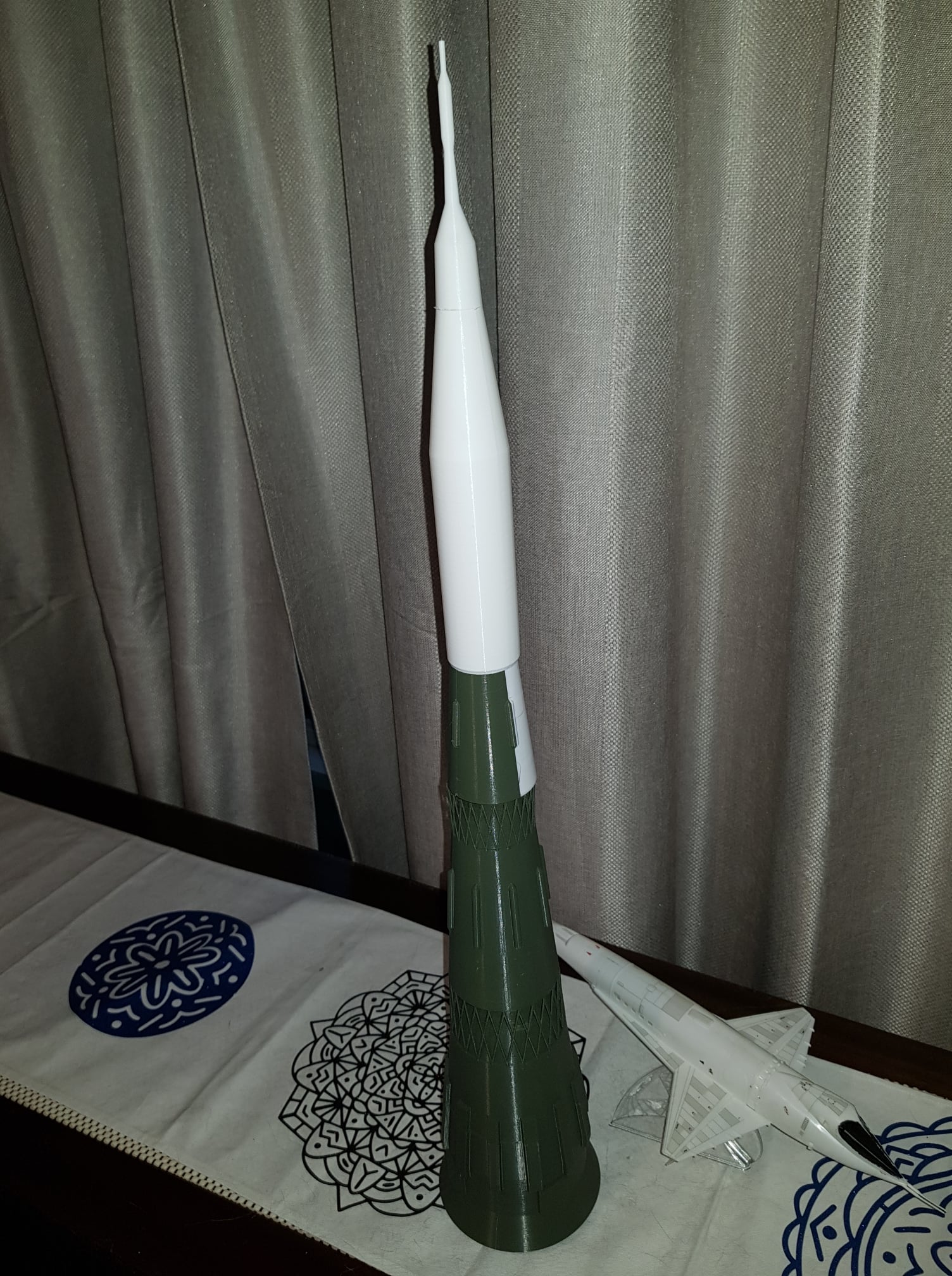 Getting the Creator 3 meant Phil could overcome bigger prints. And it meant that the two-color prints were increasingly more on the Creator 3 as the IDEX system delivered much cleaner results. As an Avid 2001 A Space Odyssey fan that's where he started big builds. Dual extrusion for FDM 3D printer as a timeless consideration for efficiency,
Phil's Experience in Creator 3

For Creator 3, Phil has been working with it for over 2335 hours. The Creator 3 is my "go-to" machine for longer and larger prints, especially duplicate prints mode. Meanwhile, Phil shares several of his most impressive models.
One of them is the 2001 "Discovery" and Space Station Models, means a lot to Phil. Due to the impressive movie in adolescence, affecting nearly a whole generation. Until now he witnesses how science fiction become pretty much science Fact. Of course, because of the complicated structure of the project is, he tries several new filaments in couple of weeks.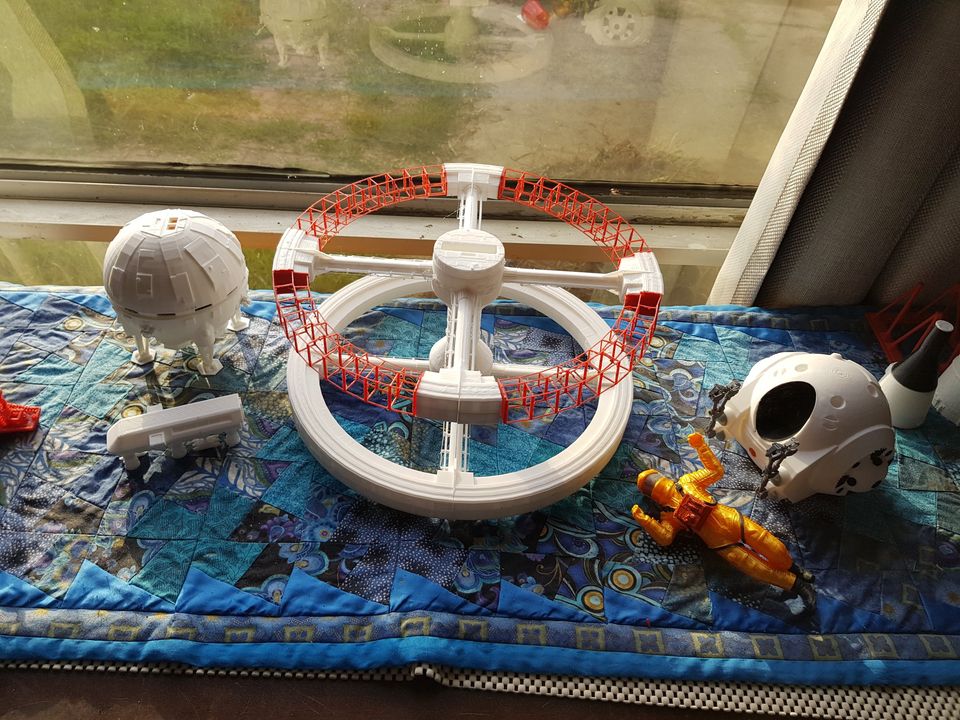 The knack of Space Model Printing

Phil also provides some tips in operating Creator 3. The preoperative examination needs to be done carefully. Usually, before printing, I scrape the bottom of the nozzle which will result in it printing slightly high and possible adhesion 1st layer issues. Secondly, treasure your 3D printers. It is a precise instrument but not a toy. How to change 3D printer's nozzle? For Creator 3, what we need to do is remove it softly to avoid any damage out of your imagination.
Phil said, 'Actually, for me personally, the print quality from the Creator 3 is astounding, especially in Hyper Mode. I have seen a progression over time in print quality from Inventor, Creator Pro and Adventurer 4 which keeps getting closer, but the Creator 3 ' has been knocking it out consistently all the time for me. visually you could print two identical parts and "blind test" them with someone and the Creator 3 will always come up the winner.
In the end

Phil, to be honest, could be called one of the most active users in our Flashforge community. During these years, Phil does not only participate in the daily discussion but also acts as our community admin to help more fresh users be more acquainted with Flashforge machine and 3D printing skills.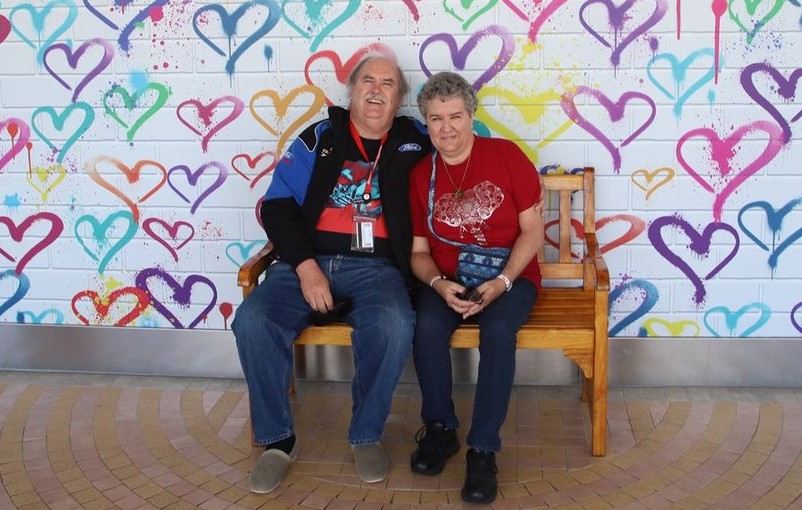 The amazing friendship between Phil and Flashforge is precious for all the staff in Flashforge. We are not only a brand, we are your friend in the way of 3D printing. With the assistance of our community, Flashforge sees fresh users grow into expertise in 3D printing.
Flashforge is welcome you to share the experience and adorable project with us. If you have your own story, please contact us through the Flashforge official user group on Facebook. Enjoy the printing, and living loveably.