The newest version of FlashPrint5 Slicer gets a big step forward. Since its releasing, it got great recommendation from many advanced 3D printer users. As so many users wanted, Flashforge now offers a detailed introduction to 7 main updates of FlashPrint5.
Brand new UI interface
We updated the UI interface, whole tone changed from white-blue to gray-black color. It is a full display of 3D players' temperament. That is a sense of mystery, high-tech, and cold elegance.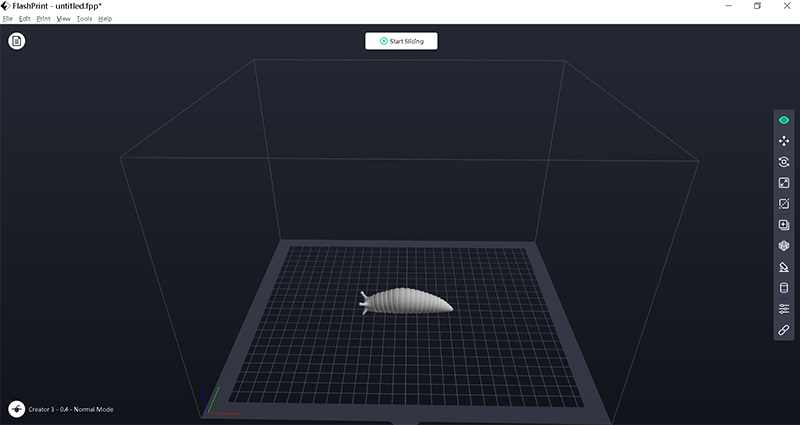 Multi-machine control
FlashPrint5 supports controlling multiple 3D printers at the same time, and realize group management of 3D printers. 3D printers with different printing tasks can be added to different groups, so as to realize the differentiation and management of 3D printers.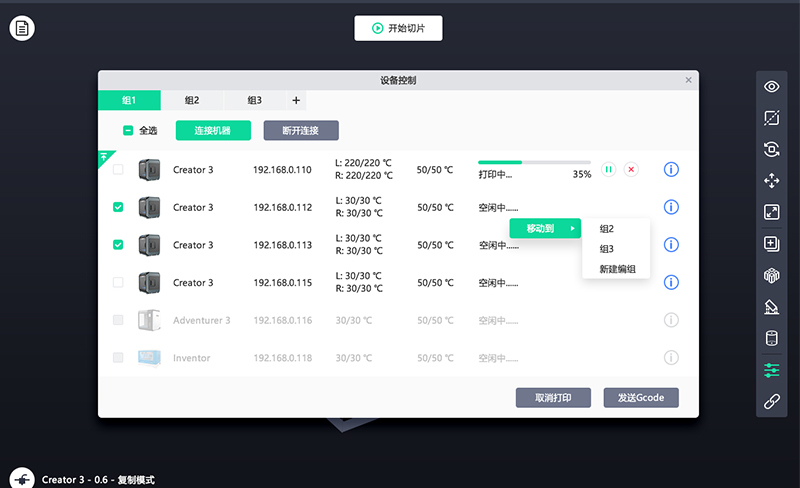 (Note: for this feature, FlashPrint5 only supports Adventurer 4 and Creator 4 currently. Flashforge will upgrade FlashPrint so as to support more 3D printers in future.)
Slicing preview
After finishing slicing setting, we can preview the printing process on FlashPrint5. This is the slicing preview feature of FlashPrint5.
Cloud Printing
FlashPrint5 is a way to remotely watch our prints. Click on FlashPrint5 to open the Camera, we can clearly see our prints, at better frame rate.
FlashPrint5 helps connect our 3D printers with computer, offering manual control of our printers remotely on computer. It allows sending slice files directly to the machine and no need of carrying U-disks back and forth.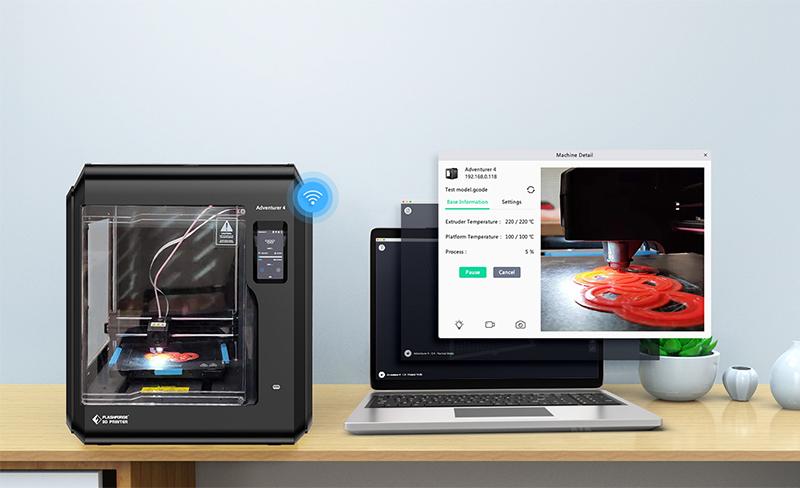 More options on tool bar
Commonly used options are listed together on the Operation Interface. Beside View, Move, Rotate, Scale, and Cut we can see in the previous version, FlashPrint5 added options of Duplicate, Auto Layout All, and Support onto the tool bar at right.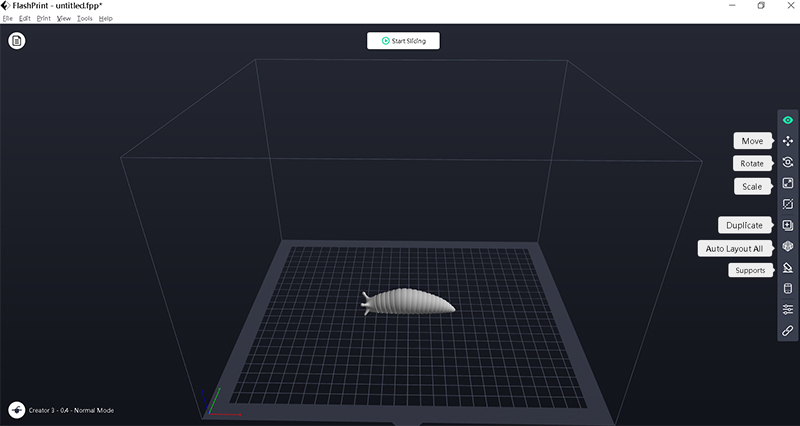 Duplicate
In previous versions, we did Duplicate by using Ctrl+C and Ctrl+A, while in FlashPrint5 we just click the Duplicate option to realize that.
Auto Layout All
In previous FlashPrint versions, Auto Layout All was hidden under the Edit option which was among the menu bar options. In many cases, users do not know using such a feature. How good this feature is?
Sometimes we need to import more than one model into the slicer, and as we did it we found that those models are piled together or we could not see where the models are placed. Auto Layout All is the solution to resolve this problem. Just click the Auto Layout All option, it automatically sets a space (2mm by default) between models and put them on proper places. All the models are clear at a glance now.
Support
Support options, auto supporting or manual supporting, are aggregated together. The setting interface gets more clear and concise.
Write in the end
The above is the brief intro to the 7 main upgrades of FlashPrint5. To experience other features, Please update you slicers to the newest version of FlashPrint slicer. Download FlashPrint5 here.