Currently, Voxelab received an email from one of our users named Darren, who shared his story of the Voxelab Proxima6.0 that accompanied him during his fight against cancer.
"Thank you again for making a scary time in my life that bit brighter," Darren said at the end of his first email.
Darren has been an expert in the FDM 3D Printing area for a few years and after going into hospital in November 2021 for life-saving cancer surgery, he took the plunge and finally bought a resin 3D printer. Voxelab Proxima has opted in this low-differentiation 3D Printer market.
What is the most satisfying attribution about the Voxelab Proxima 6.0? Darren emphasized the astonishing printing results out of the box, easy-to-use user interface, and slicing software VoxelPrint. And especially, he said, "if you are a novice like me, I never dreamed I would ever own a resin printer, let alone be able to print fantastic models but this has been made possible by your company." Here are some models printed and shared by Darren:

Darren is obviously more professional on using resin printers now. He tried a variety of types of resin and always make sure they are eco-safe. Voxelab ABS-Like resin has been chosen and he was very impressed with the results. But his favorite is water-washable resin as it's a lot cleaner and no need for isopropyl alcohol needed for cleaning just some warm soapy water and a soft brush. (Please be aware: wearing the gloves properly during the whole process of cleaning resin models to avoid any unintended damage for hands.)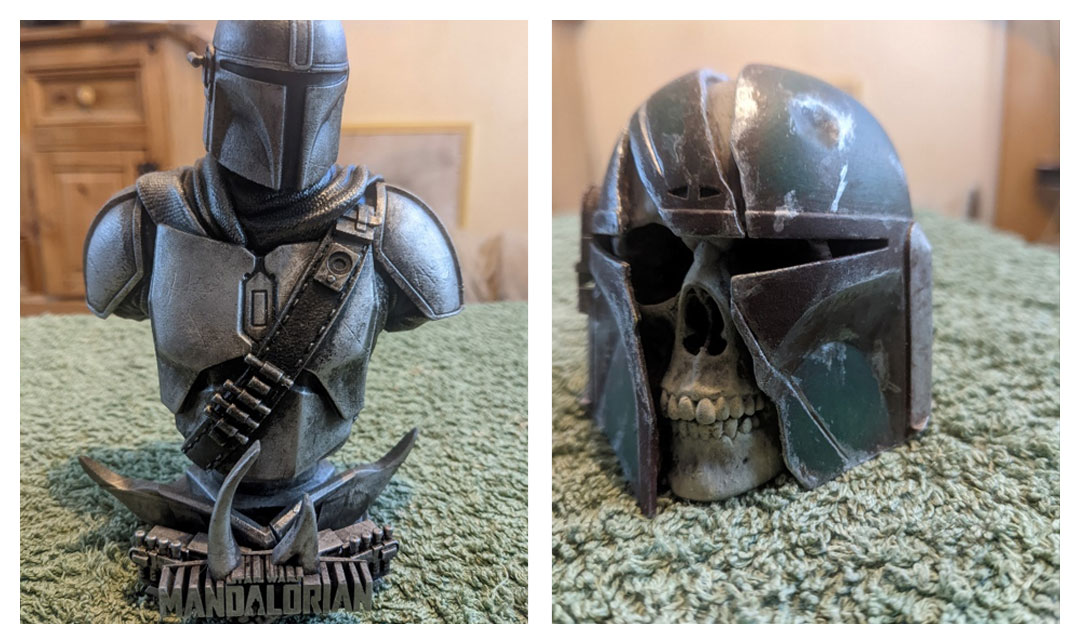 After printing with Proxima 6.0 for a period of time, there are two things Darren intended to do: 1. save money to own a large resin 3D printer such as Proxima 8.9; 2, teach his 3 kids how to use the machine and slicer software so they can print and paint their own instead of pinching his prints at every given opportunity. Just when things were looking good and promising, Darren wrote to tell us that another tumor had been discovered in him. But as he has the printer on constantly and he has these wonderful prints to paint it is making a rather scary journey a lot more bearable as he has a fantastic distraction. A lot of appreciation was mentioned by him in the context, of creating the printer. Then we received his latest update that 'my chemo has started and it knocked me off my feet for a while but I am back at it printing." And he stated he would be happy to join Voxelab Official Group on Facebook to share his story, communicate with other members, and learn from each other, which might be a new chapter for him.
While deeply touched by Darren's story, Voxeab perceived what a company can do is not only sell products but enrich users' life to compose a relationship to grow together. No matter which hobby you immersed yourself in Car, LEGO, Fishing, 3D printing or cooking, etc. It is always a good choice to try something new and creative to make us realize that sometimes the depth of life is more important than the length.
In the end, Darren has joined our Voxelab Official User Group. Hurry up! Welcome to join us together to talk about your experience with us, and find more printing ideas to inspire each other: https://www.facebook.com/groups/2728708067343914