Classical structure
Creator Pro 2 still chooses the metal frame structure to keep the stability of printing. A full closed print chamber lowers the influence of the environment for printing. All enhance the compatibility with a wide range of filaments.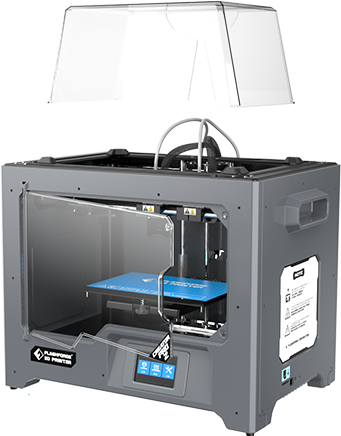 Open the front door and remove the top cover to let the airflow in, which is better for PLA printing.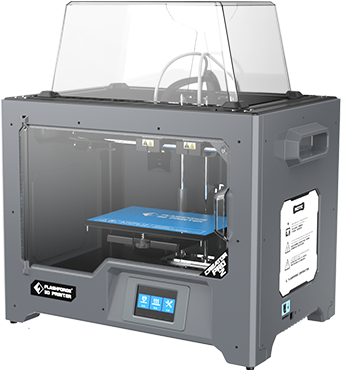 Close the front door and the top cover to build a closed chamber, which is better for ABS printing.
A wide range of materials
Creator Pro 2 has great compatibility with many of the leading materials manufacturers. Creator Pro 2 supports
PLA, Pearl PLA, ABS, ABS Pro, PVA,
and
HIPS.


Make calibration more precise
Creator Pro 2 supports extruder calibration to make prints more precise.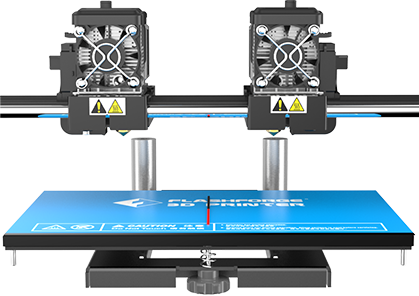 X-axis calibration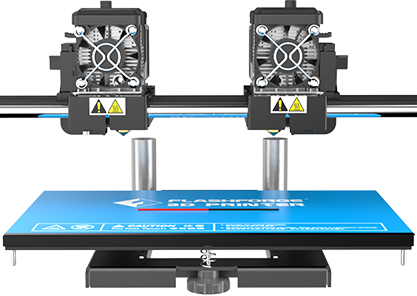 Y-axis calibration
Touchscreen interface
Colour touchscreen interface makes every action visible. The printing status is in real-time.